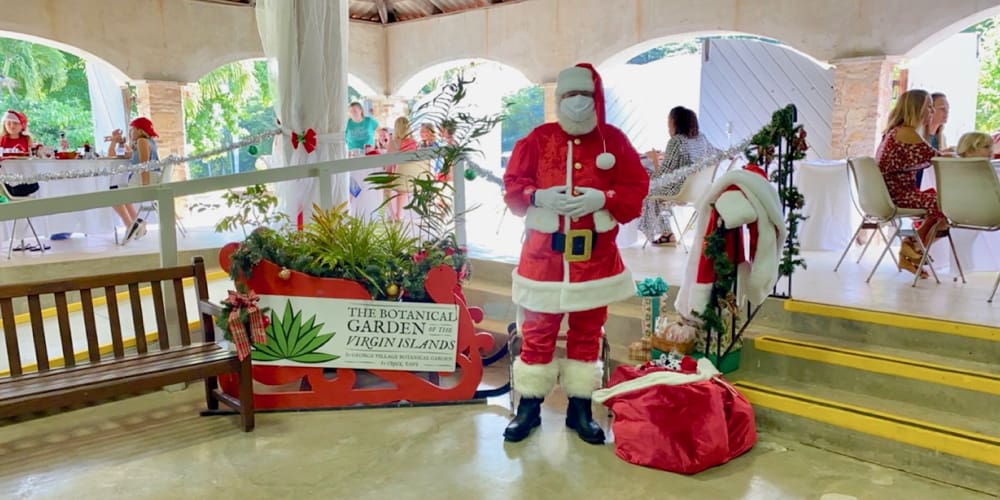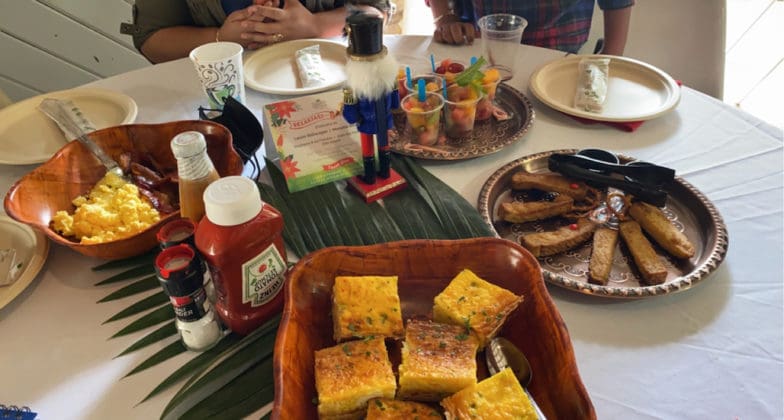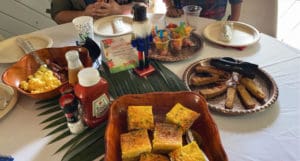 The Christmas spirit was abloom on Saturday when the St. George Village Botanical Garden hosted its first "Breakfast with Santa" event.
Due to the COVID-19 pandemic, many locally anticipated events have been canceled for the season. After the St. George Village Botanical Garden had to cancel its annual "Christmas Spoken Here," the garden's organizers got creative.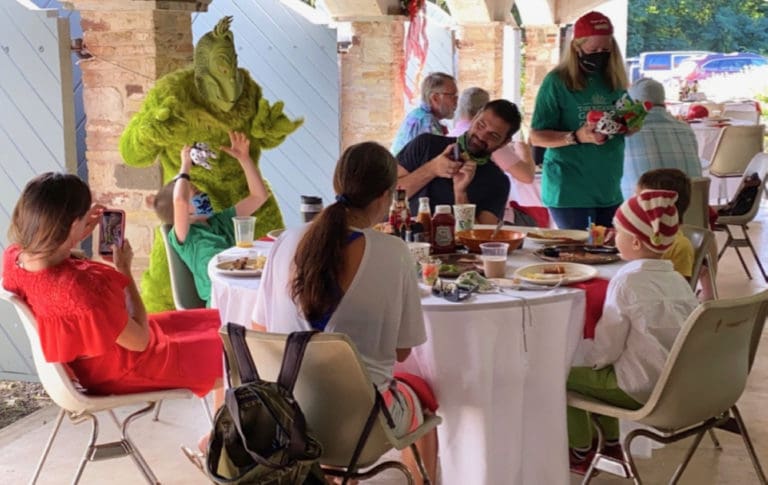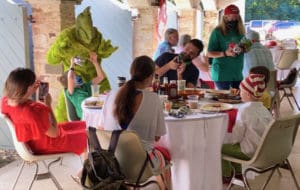 Participants had the choice of a 9 a.m. or 11 a.m. slot to have breakfast with the highly anticipated guest – Santa Claus – and a surprise guest appearance from the Grinch. The food was catered by Blue Water Terrace and consisted of a delicious spread served family-style at the tables. As guests nibbled on their frittatas, bacon and French toast, organizers went from table to table giving children the chance to meet Santa. Although kids were not able to sit on Santa's lap, they still were able to tell him what they wanted for Christmas. A bench was set up allowing the children to chat with the "right jolly old elf," while maintaining social distance.
During the event, participants were able to sign up to become a member of the St. George Village Botanical Garden and receive a special "Naughty and Nice" baseball cap upon becoming a member. A live Christmas tree silent auction was also conducted at the event and via the St. George Village Botanical Garden Facebook page.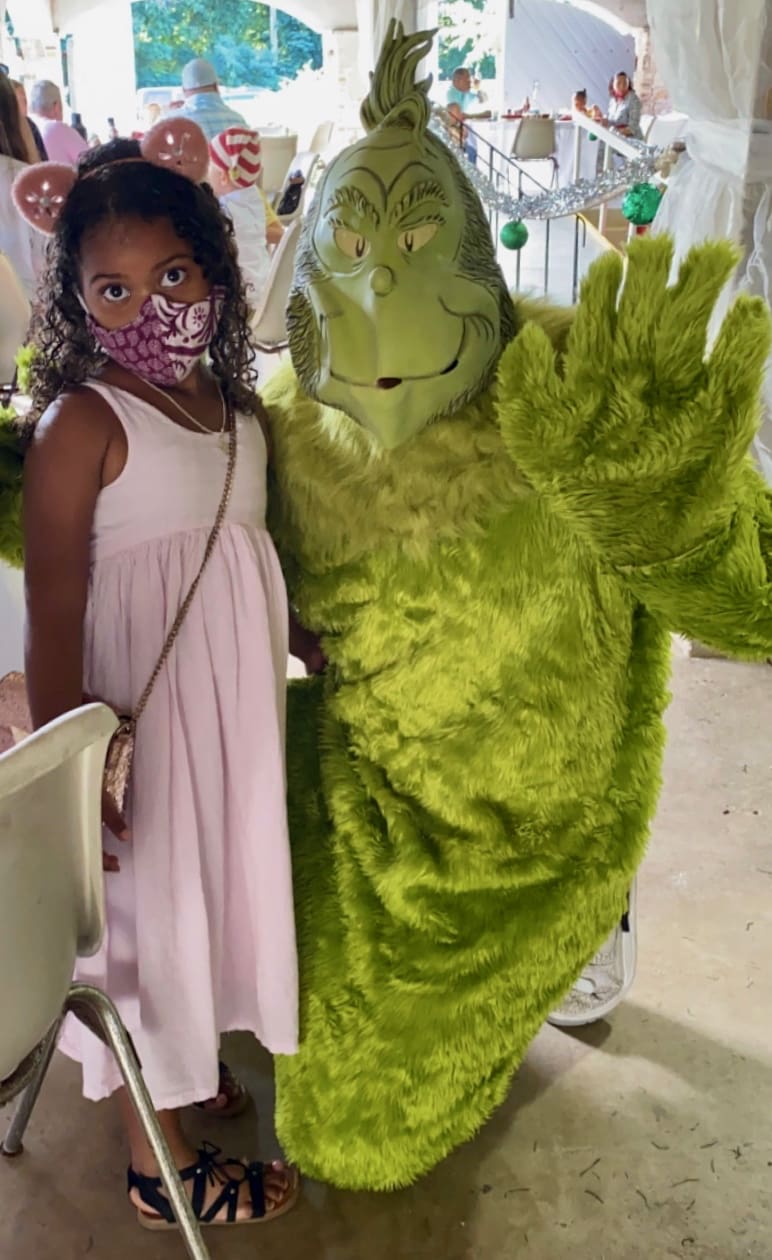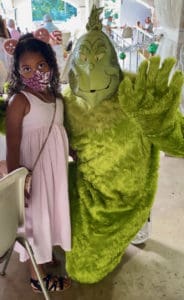 "This is one of my favorite weekends. I love having children in the garden, and during Christmastime. We are all children at heart," St. George Village Botanical Garden Director Amy Parker DeSorbo said. "It brings out the best in everybody. We have not been able to get together so we're going to be safe while we celebrate the holidays, so I am really excited about that."
Sponsors for "Breakfast with Santa," included Leslie Stillwagon, Monte Booth, Stephanie and Ed Fletcher, Cane Bay Partners, Eiko Adams, Fran Tobin, friends of David Hamada, Cecile and Douglas Dereu, Catherine Blakley and Owen Harper, St. Croix Seashell Society, Becky Hogan, Joanie Kupfer, Pam Peacock, LeaAnne Robson from The Sea, Barbara Gelardi, Quality Foods, Alda Anduze, John Eastman Photography, Sun Self-Storage and Joanne Eroznak.
All proceeds from Saturday's event go to the St. George Village Botanical Garden. Donations to the garden can be made by clicking here.