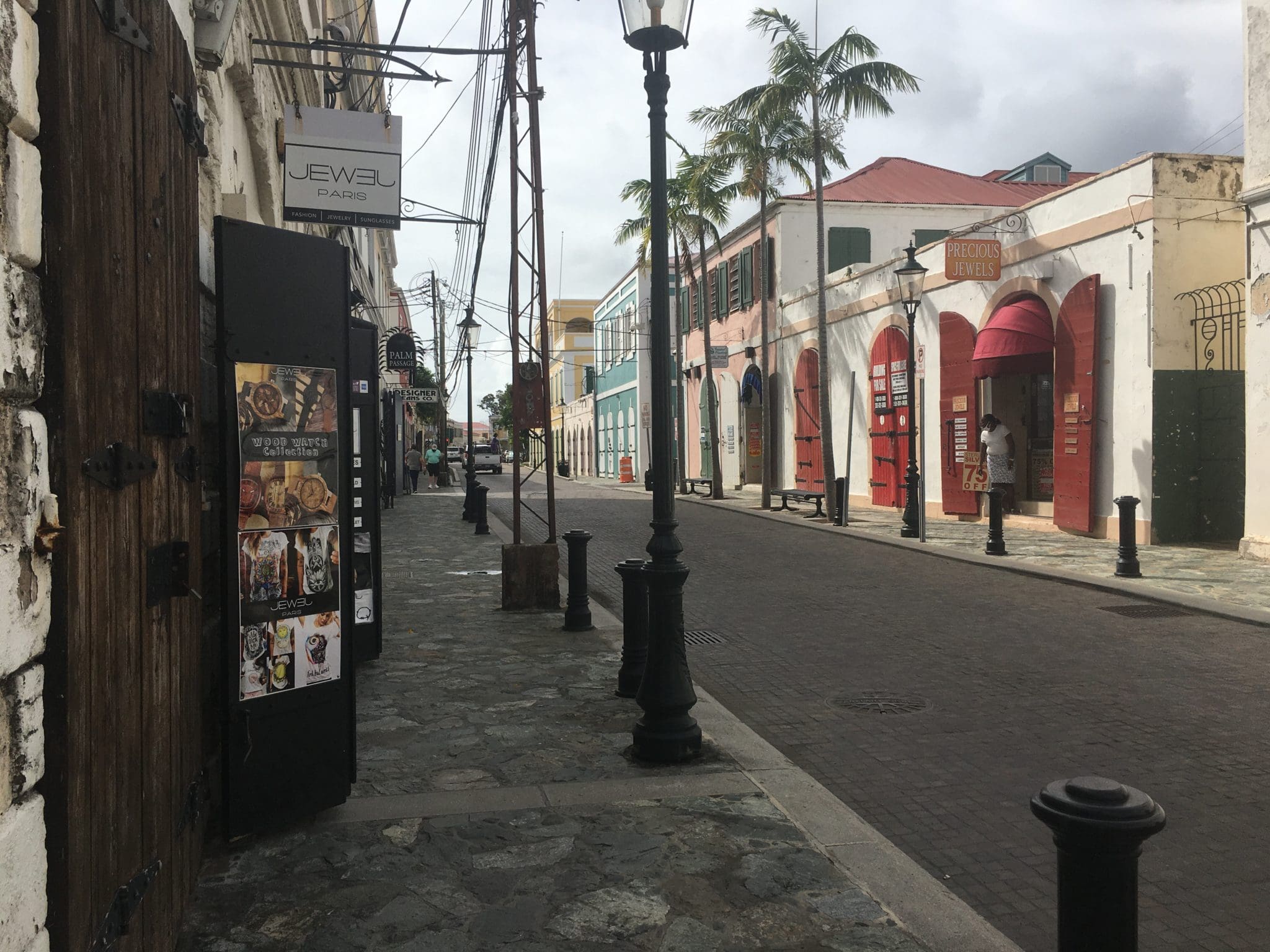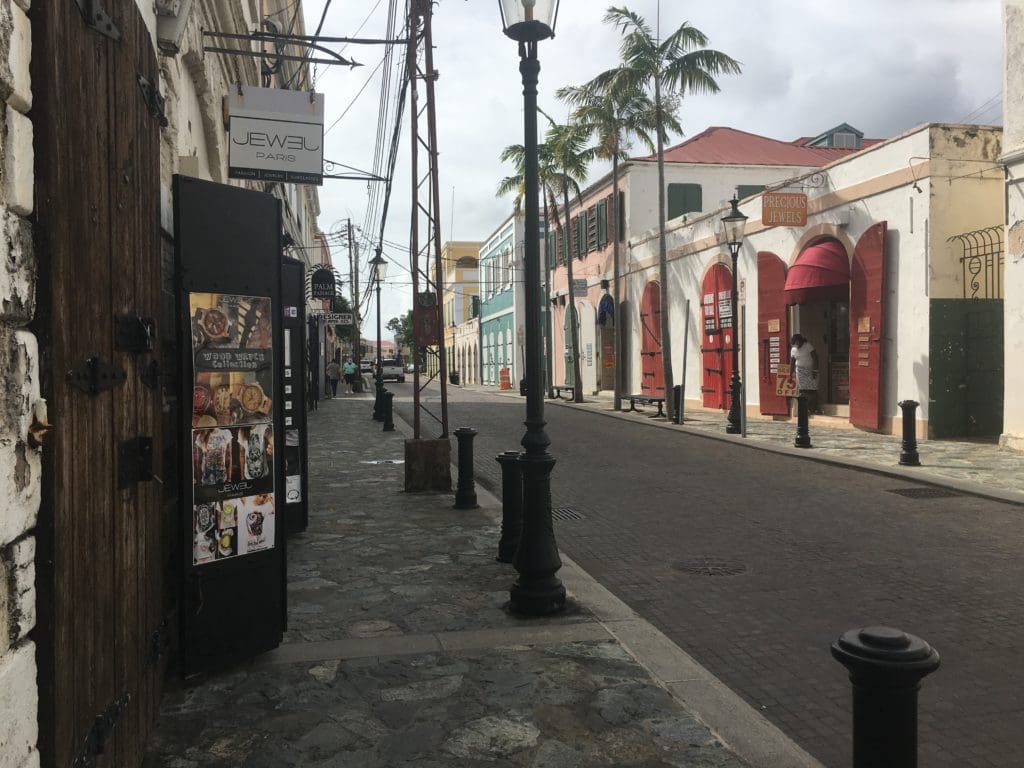 They endured the economic downturn of the 2017 hurricanes and a protracted Main Street revitalization project, but nothing compares to the COVID-19 pandemic that has decimated the tourism industry they rely upon, say downtown St. Thomas merchants.
"It is unprecedented times," said Raj Khushi of Diamonds Express. "Over 95 percent of business depends on the ships, and in that case, we are not meeting the expenses also. It is extremely slow. The last three years have been tough on Main Street," he said.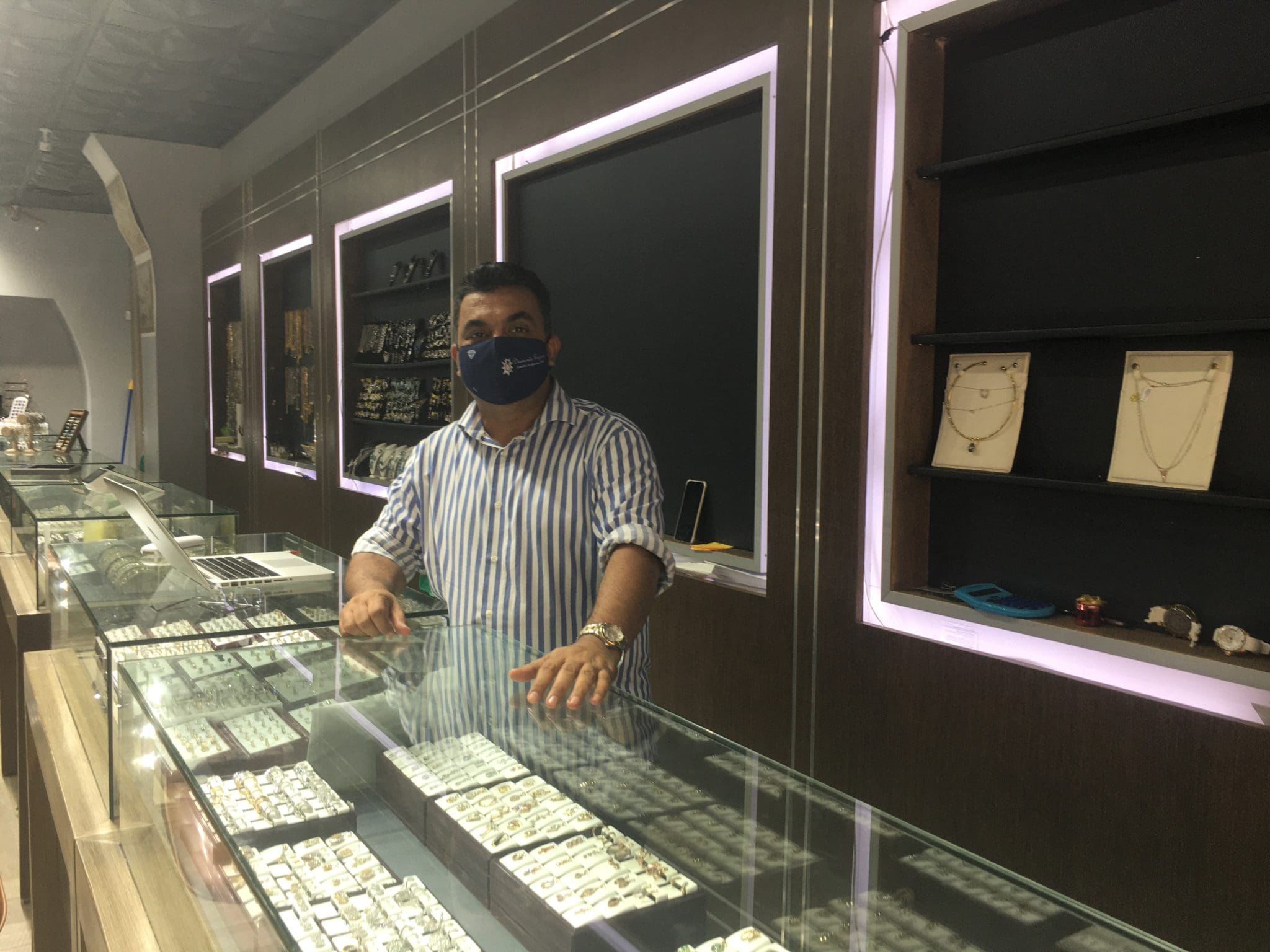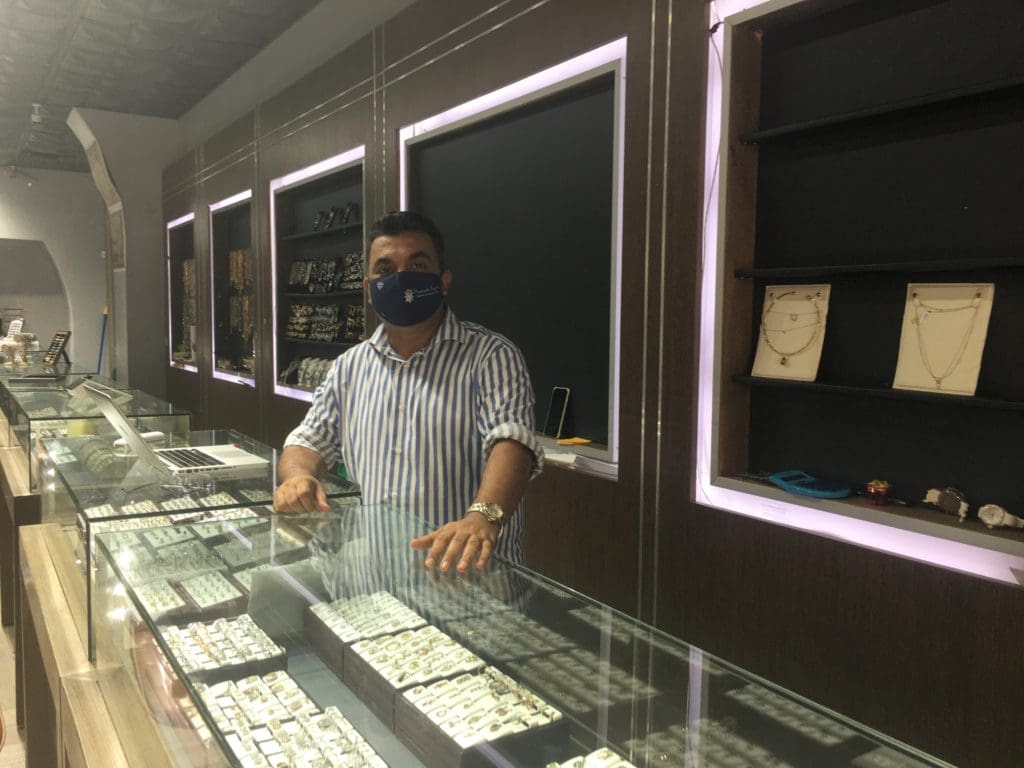 "This pandemic has taken us at least four, five years back," said Khushi.
It is a sentiment echoed up and down Main Street, which was noticeably devoid of shoppers on a recent Tuesday afternoon during what should be one of the busiest times of the year.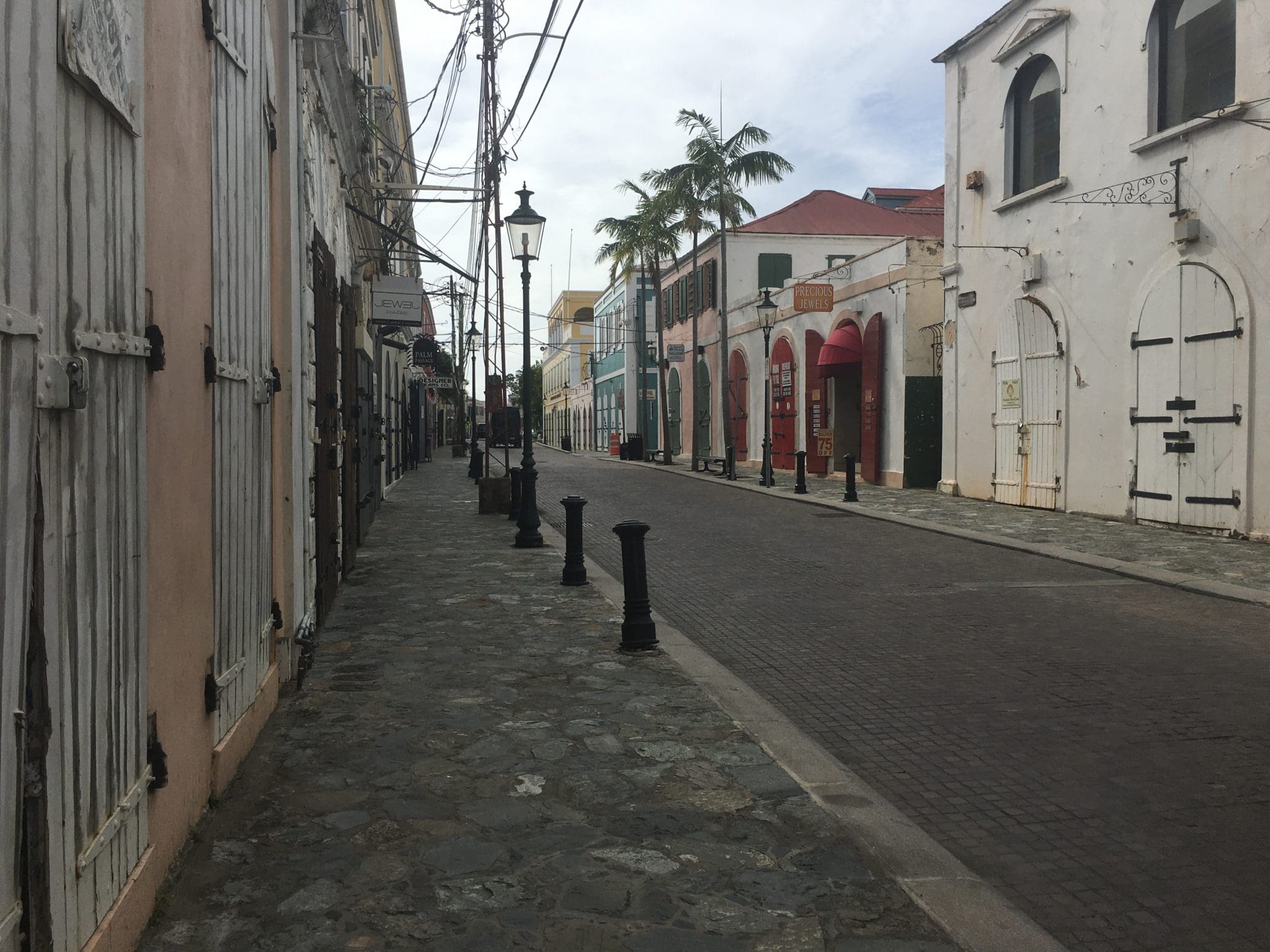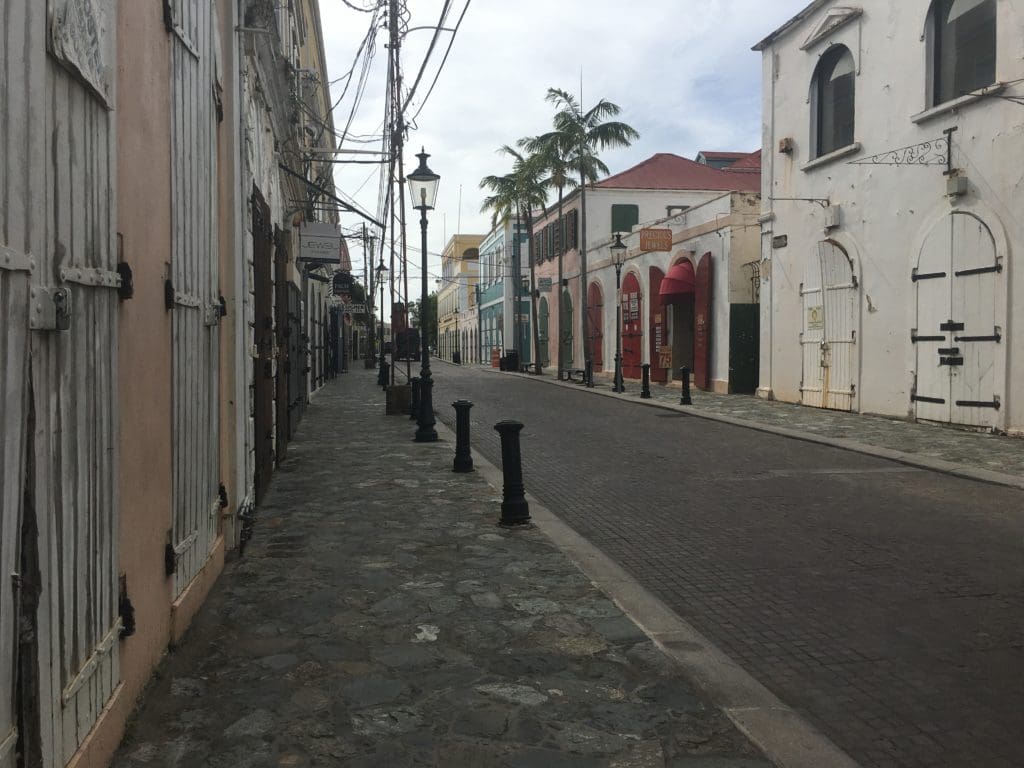 At Lucky Jewelers, Pash Daswani sat at his computer in a back office, working in between business calls on COVID-19 testing protocols for when the cruise ships eventually return after a No Sail Order issued by the Centers for Disease Control in March was lifted – with conditions – in October.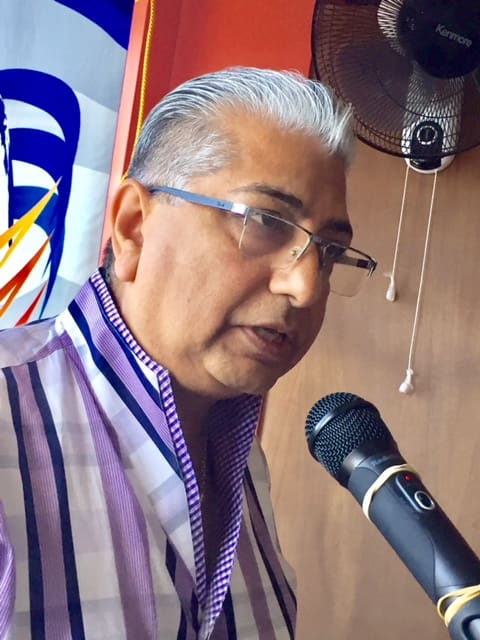 "I'm doing a retail protocol, just to have something in place once the ships start coming in. I'm trying to make a deal with a couple of labs here and maybe do a constant weekly testing for owners and staff," said Daswani. "At least at that point, we have something saying, 'This protocol has already been in place. If the staff or us test positive, here's what we're going to do, here's a checklist.' That's what I'm preparing as we speak. I want to be ahead of the curve."
In the meantime, tourists arriving on St. Thomas for overnight stays are not translating into big business downtown, merchants say.
"I have read about the uptick in [airline] passenger counts, but that has not equated to customers shopping in town," said Daswani. "I really feel by next season we should be a little bit in a better spot, but the business lost and the makeup of business … to get back to that normal parameter, I think you're looking at the 2024/2025 season. I don't think it's going to happen anytime soon," he said.
"I think I'm off by 95 percent, maybe 90. But what do you do? You've got staff, you've got to feed them. They've got families, you've got to take care of them. You do not want to unload anybody. It's not their fault," said Daswani, who also serves as president of The India Association of the Virgin Islands and is a member of the West Indian Company Ltd. Board of Directors.
Kristin Wall of Fish Face Boutique and Gallery in Palm Passage said she noticed an uptick in customers when the USVI first reopened to tourism in June after closing its doors in March, but the business has not returned after a spike in COVID-19 cases led to a second shutdown from mid-August into September, she said.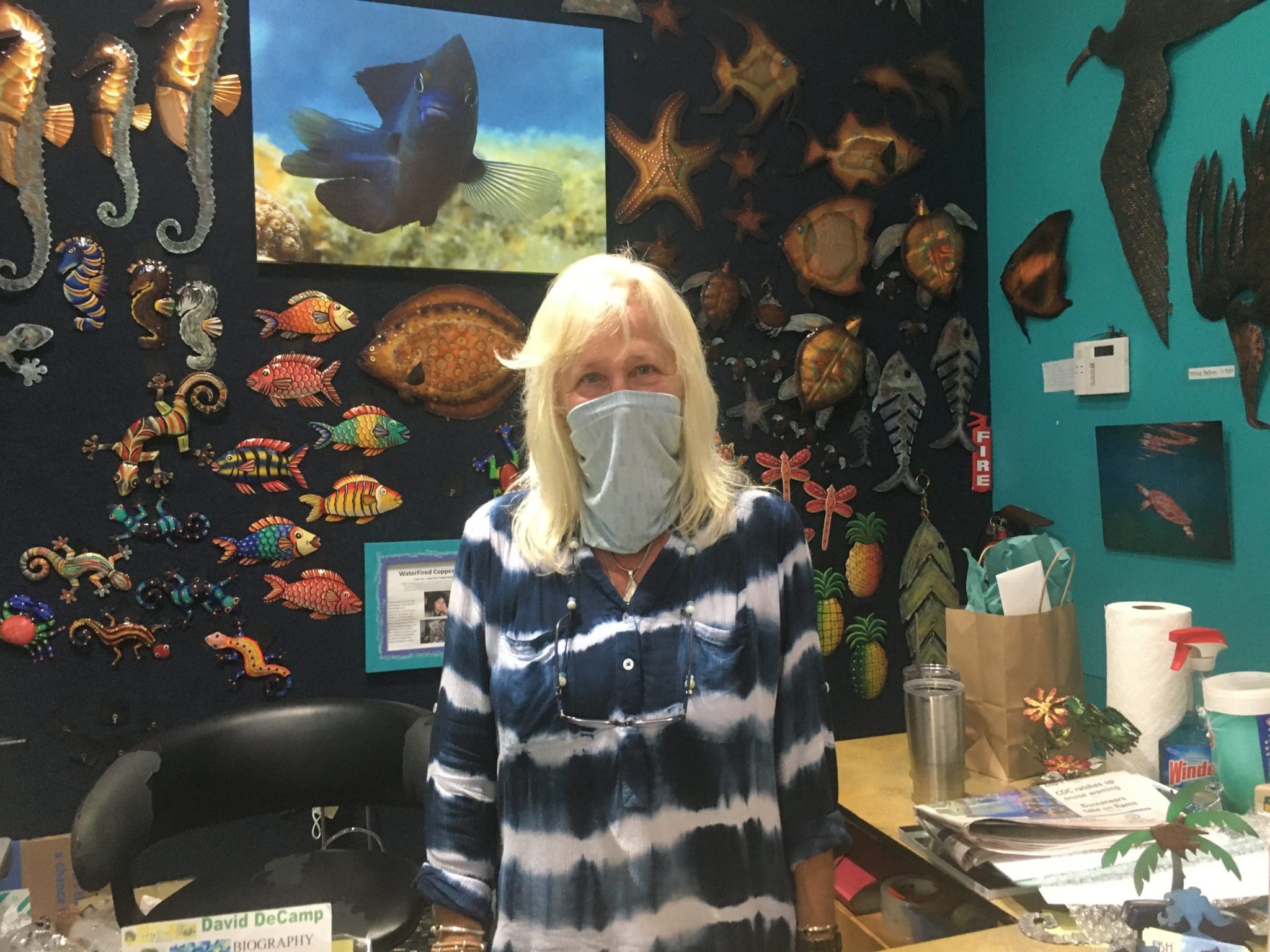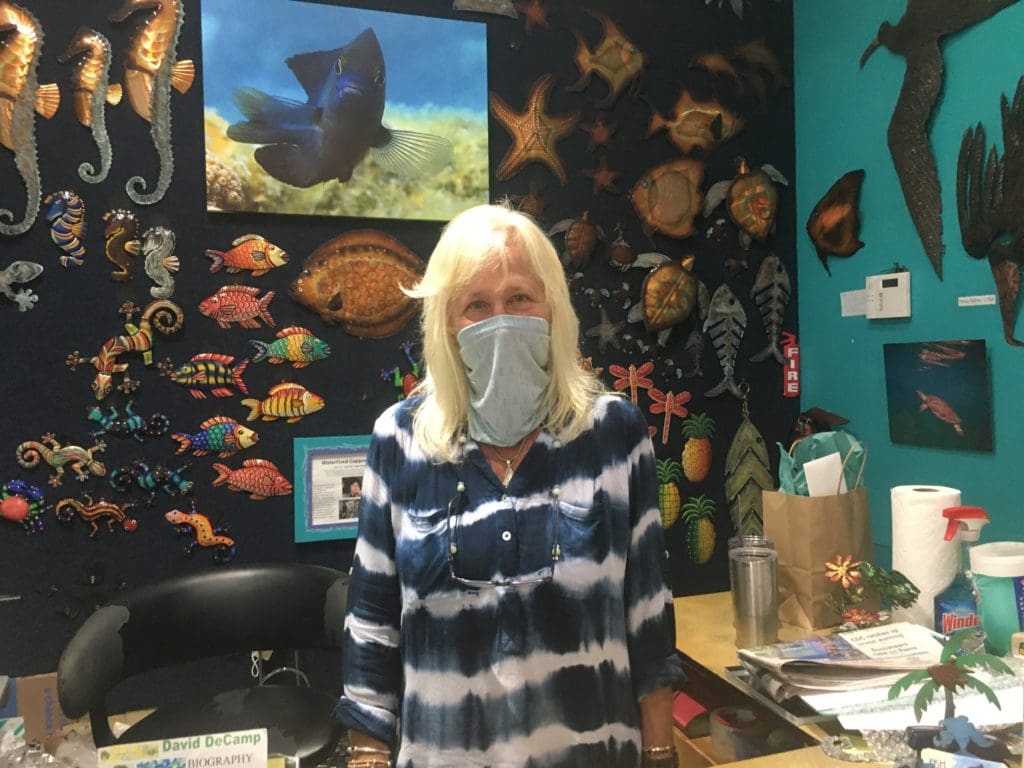 "It's real up and down. When we opened the first time, we were pumping. Busy, lots and lots of people in town, lots and lots of people spending. The second time when we opened – and granted, it's high hurricane season so people don't travel for that – there's not a lot of locals out at all, and the hotel people that are out. One day I'll have four or five or six people and they'll spend a tiny bit, and another day I'll have more people, but it's little pockets. You cannot gauge at all," said Wall.
While she has seen some return customers who tell her, "'We've been here before, we want to support the island,' there's also an awful lot of new people that have never been here – I ask everyone," said Wall. "I think we're getting a lot of people from the west coast that normally would be going to Hawaii or Mexico, and they're coming here, which is good, it's a new customer base, but they're not necessarily spending," she said.
"August was trending with last year, and then when we shut down in the middle of it, it was just like, boom, it was done, and it's never come back to that," said Wall.
"It's not the same," said Alanah Harthman of Jewel Paris on Main Street. "They say the hotels are packed, but it's not like people are coming downtown. I don't know why. Maybe because it's a ghost town. People just want to stay at their hotel and the beach," she said.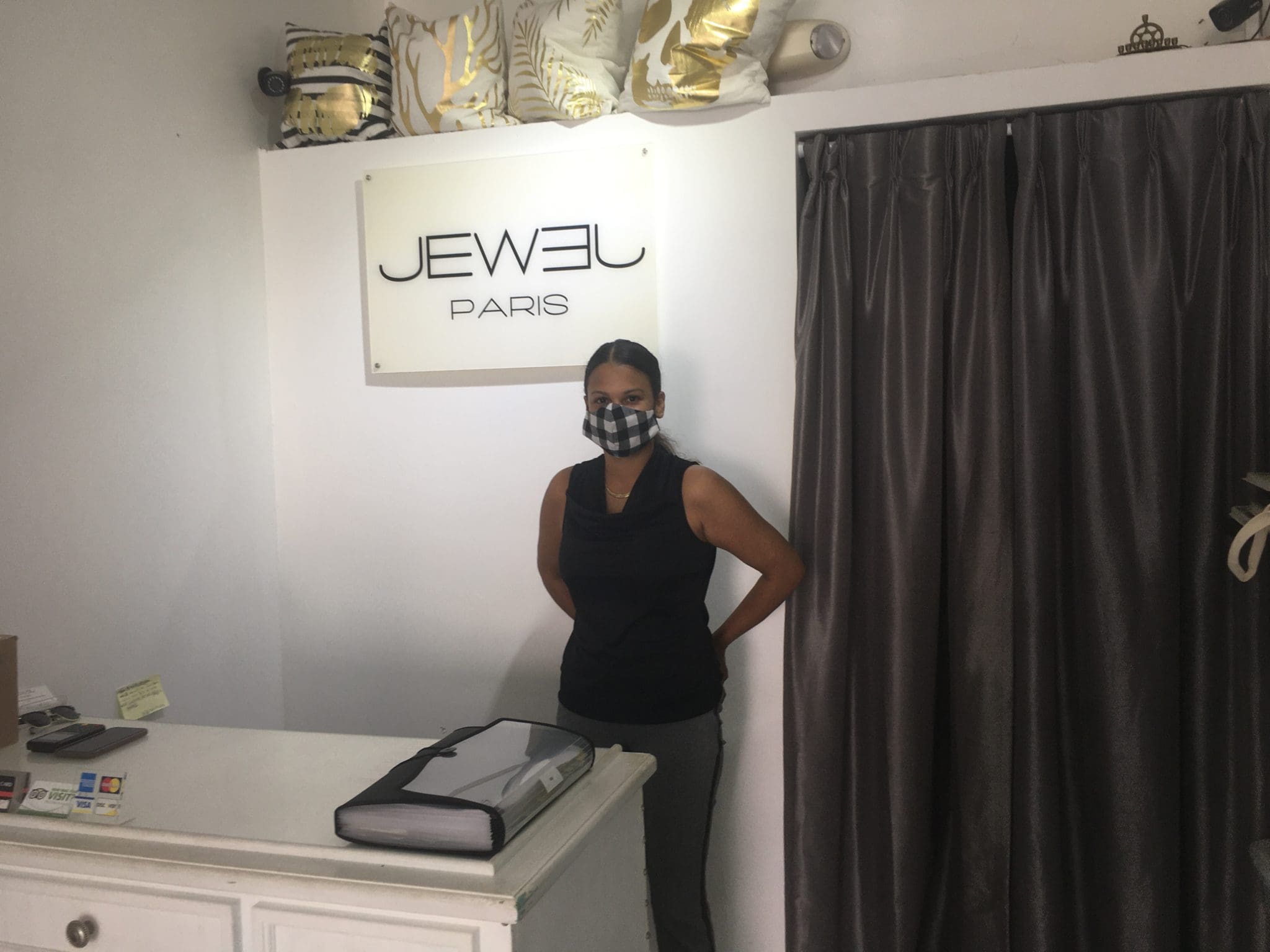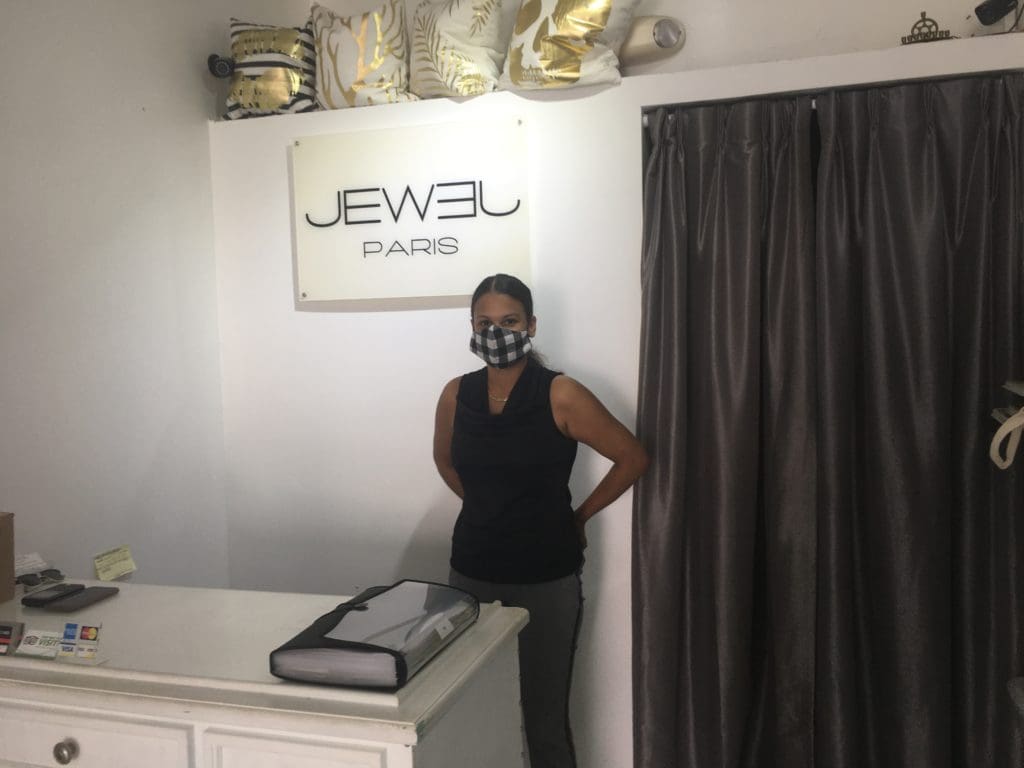 "People aren't buying things the way they used to. It's very different," said Meagan Bryan of Artistic Jewelers. "For downtown, I do think it's been extra, because there was the hurricanes, and then Main Street was being redone, and then as soon as Main Street is basically finished, COVID has come," she said.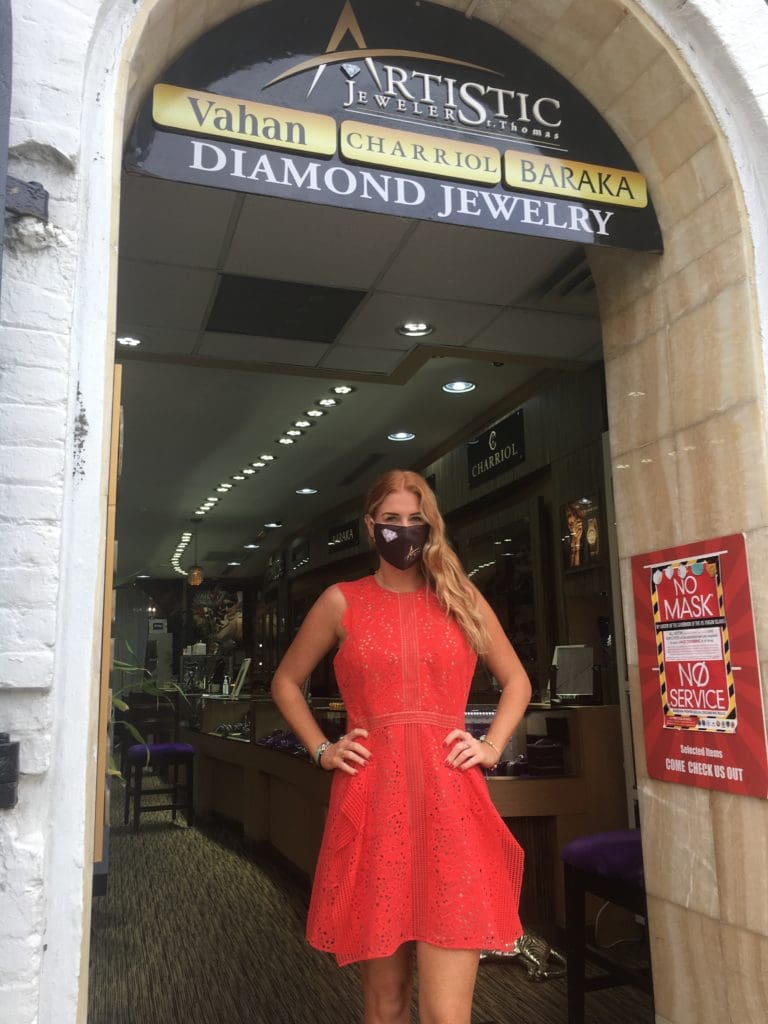 "I think we've all been forced to make a shift in the way we do business," said Bryan, who said she has focused on boosting the store's online presence, including redoing the website, hosting virtual shows by appointment, posting promotions on Facebook, Instagram and YouTube and stamping that most coveted of accessories – the mask – with the store's logo.
"We're having fun with it, the best we can, day by day. Every day we're trying new things, seeing what works, taking pictures, adding new pieces to the website. I will say that the people that we do have, they're loyal, they come back to us. We may not see as many, but the people who come are like, 'We want to support local businesses,' and that is huge," said Bryan.
That's exactly the message the St. Thomas-St. John Chamber of Commerce is working to convey, despite the cancellation of Miracle on Main Street, the festive family celebration held each December downtown.
"Unfortunately, during this pandemic year, there are restrictions on gatherings of 50 people or more. The Chamber recognizes the responsible action behind this restriction by the government and therefore has withdrawn plans for Miracle on Main Street 2020," said Chamber President Shaine Gaspard, via email. "We encourage shoppers to continue to SHOP LOCAL and visit our local merchants and shop safely according to guidelines," he said.
The Chamber's spirits are also buoyed by recent developments in the pandemic fight, said Gaspard. "The latest news on the vaccine rollout beginning in December gives us a light at the end of the tunnel and a belief that the USVI will rebound strongly in 2021," he said. "We feel that the vaccine will be a game-changer for the cruise ship industry."
Until that happens, however, "many business owners would like to see another round of the Paycheck Protection Program – the forgivable federal loan program for small businesses that was established under the CARES Act this spring," said Gaspard. "We also continue to advocate with the government for more affordable WAPA rates. To encourage investment and new business openings we must lower utility rates," he said.
While Congress has resumed talks on a second federal aid package after months of stalemate, the downtown merchants hold out hope that the return of cruise ships next year, even in an abbreviated form, will reverse their fortunes.
"They are going to come, it's just a matter of time," said Daswani.