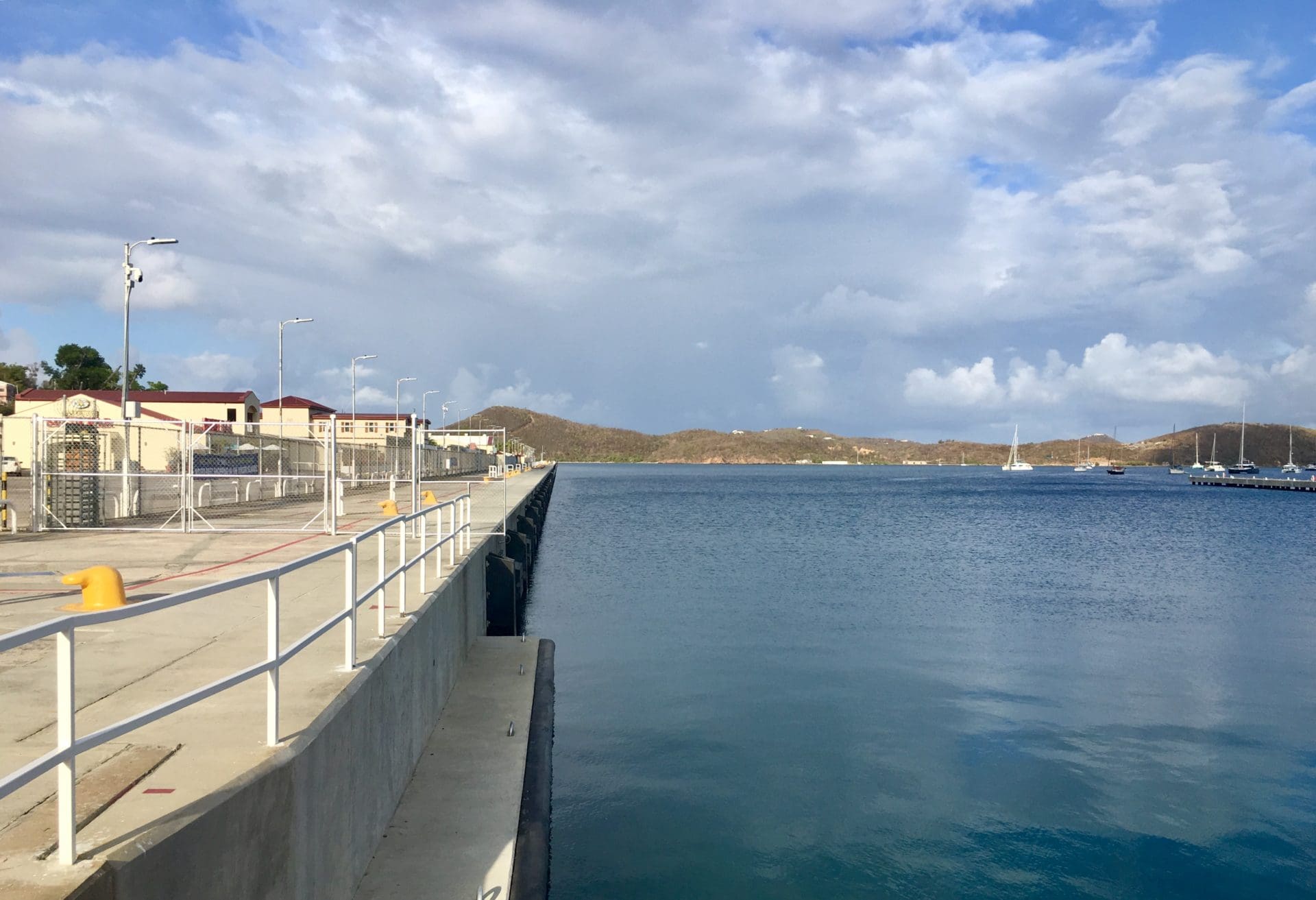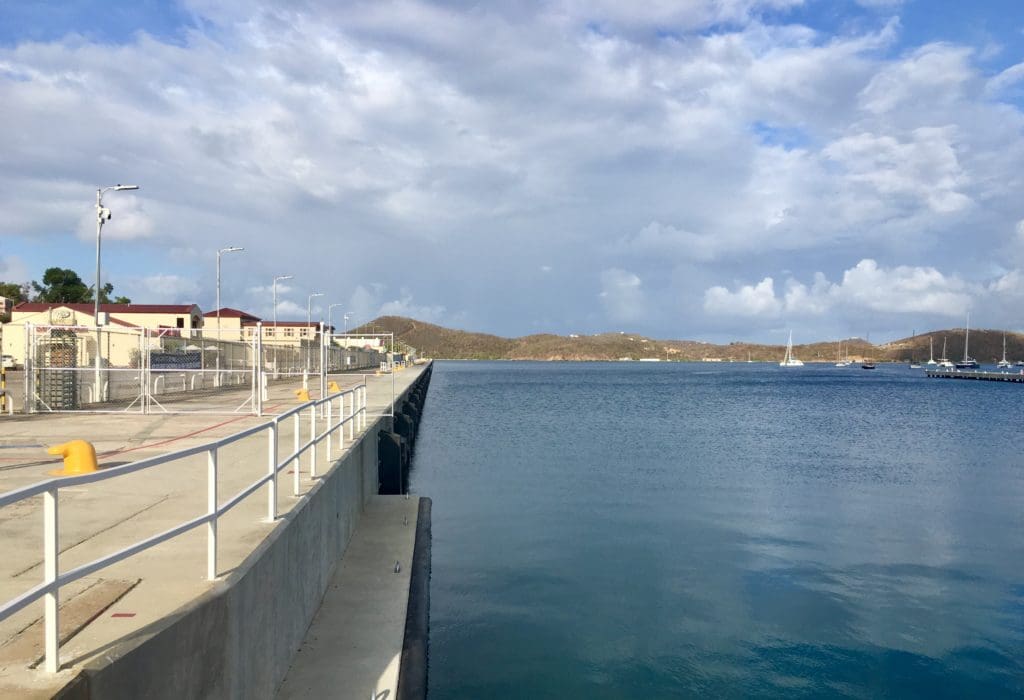 The West Indian Company Ltd. cannot sit idly by while cruise lines resolve how to resume sailing amid a raging pandemic and federal restrictions that have sidelined the industry since March, WICO board members said on Wednesday.
"We need to be proactive," and seek new customers and develop internal COVID-19 testing and safety protocols, said Jason Charles, vice chairman of the WICO Board of Directors, which met virtually via Zoom.
The discussion largely centered on WICO's urgent need to diversify its business as cruising's return – originally slated for December – has faced multiple setbacks while the industry devises COVID-19 protocols acceptable to the Centers for Disease Control and pours millions of dollars into retrofitting vessels to accommodate isolation rooms and hospital-grade air purification systems.
"We're in a pivotal area in WICO history where we have to sink or swim," said Charles. "We definitely have to be more creative and think outside the box."
Ultimately, board members tasked WICO interim President and CEO Anthony Ottley with devising a plan to safely reopen the port and attract new business, including meeting with shipping companies and yacht brokers and even traveling to other jurisdictions to study their protocols for resuming cruising.
"We're definitely going to have to diversify our business, and I'd really, really like to see a plan" by the next board meeting in January, said Charles. "It's really important to move ahead … I don't want you to sit back and wait on the Health Department" to create COVID-19 protocols, he said. "We have got to look out for ourselves and take the lead."
Noting that Yacht Haven Grande next door to Havensight on St. Thomas is hosting numerous large yachts, and the V.I. Port Authority receives container ships, board member Edward Thomas said, "We don't have to reinvent the wheel … They must have some protocols in place. We don't have to start from scratch."
Thomas also suggested forming a subcommittee to explore diversifying WICO's offerings, saying, "We need to move in this direction as quickly as we can."
"For eight months we have not only been stagnant, but declining, and there is no doubt in my mind that we need to diversify," said board secretary Roosevelt David.
WICO has faced a devastating year after the CDC placed cruise lines under a No-Sail Order in March following COVID-19 outbreaks aboard ships. Business dried up overnight, and while the CDC lifted its order on Oct. 30, cruising is not likely to resume in any meaningful way until February or March, Ottley told the board on Wednesday.
Confronting the precipitous drop in business, WICO initiated a 24-hour workweek for all employees on Nov. 2. Staggered work schedules have allowed the company to remain open during regular hours, Monday to Friday. The board members, typically compensated $1,500 each per meeting, have suspended their stipends.
Ottley said on Wednesday that he "did have good meetings" in mid-November with Carnival, Norwegian and Disney cruise officials. "For the most part, they're keeping stuff close to their chest," he said. While eager to resume sailing by February or March, "they are just waiting to find out what protocols will be required of them by the CDC," said Ottley. "It is something we continue to ask for … but they have not provided us with what their ultimate protocols will be."
Other obstacles include CDC requirements that ports of call be able to accommodate sick passengers, or evacuate them if necessary, said Ottley. Rapid testing at the dock "is something we as a company are looking into," but the challenge will be the cost and whether it will be mandated by the Health Department, he said.
The cruise lines "are going to be doing testing of their passengers when they come on and when they get off," said Ottley, but "they are a bit leery of having them test at every destination."
The board's other questions – including whether cruise lines will favor the Caribbean or Europe when sailing resumes, utilize their largest ships to maximize occupancy while still maintaining social distancing or require that passengers be vaccinated – for now remain unanswered, said Ottley.
"I can't honestly say I feel confident we have done a lot since Oct. 15," said Thomas, referring to the board's last meeting. "I was wondering why can't we say the port is open publicly and see if we can't attract some traffic," he said. "Everybody is going to pass us by."
Other islands are already ahead of the USVI, said board member Pash Daswani. St. Maarten has teamed up with its Health Department to employ rapid testing, erected additional fencing around its ports to ensure safety, and informed the cruise companies of its plans, he said.
Ottley, who attends the weekly meetings of the territory's COVID-19 task force, said that based on a meeting between WICO's marketing team and Tourism, Health and Port Authority officials, he had hoped to reopen on Dec. 1, but that was not feasible, in part because of uncertainty over virus testing requirements.
Weighing in near the end of the regular meeting, WICO attorney Greg Ferguson said the board "will need to look at the legal ramifications of some of these options. I'll just leave it at that."
The board spent three hours in executive session following the regular meeting, where it discussed outstanding financial and legal issues as well as future investment opportunities for the WICO dock and properties, said Charles.
Attending Wednesday's meeting were Charles, David, Thomas, Daswani, Enrique Rodriguez and Rick Carrington. Chairman and Tourism Commissioner Joseph Boschulte had an excused absence.