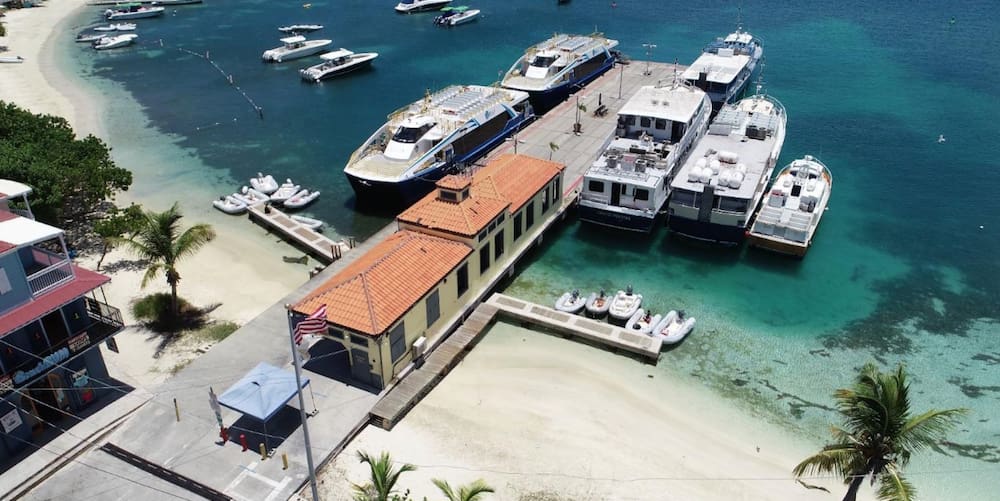 The Henry E. Rohlsen Airport on St. Croix and St. John's Lorendon Lorence Boynes Sr. Ferry Terminal may see major renovations under a measure approved Friday by the Senate Finance Committee that would appropriate a total of $2.5 million to the Virgin Islands Port Authority for improvements.
If signed into law, the measure would provide funds for the St. John ferry terminal to undergo several changes, including restroom facilities, roof repair, added lighting, dock resurfacing and the purchase of a generator.
"I'm going to venture to say that today is a good day for St. John," said Sen. Donna Frett-Gregory, who sponsored the ferry terminal bill. "We all know, those of us who travel to St. John on a regular basis, know we sit in the terminal and if we need to use the bathroom we have to walk over to the other parking lot in order to use the bathroom. When we sit in the terminal and it rains, we are getting wet," Frett-Gregory said.
The $900,000 appropriation from the St. John Capital Improvement Fund would be used to fix those conditions.
Port Authority's Assistant Executive Director Damian Cartwright, who testified on behalf of Executive Director Carlton Dowe, said the dock is the primary port of entry on St. John and the most pivotal seaport for the island.
"It is paramount that we as a territory work together to ensure that this major thoroughfare is not only aesthetically pleasing, but provides the necessary amenities and security features to ensure a smooth and seamless experience that will leave a positive lasting impression," Cartwright said. "The island of St. John is the least populated island of the U.S.V.I. yet drives a significant amount of tourism traffic to the territory. Since the island has no airport, visitors, the residents, and businesses are completely reliant on its seaports for travel and commerce."
Frett-Gregory said 400,000 to 600,000 people visit St. John annually.
"This project will bring the Boynes Dock into compliance with federal safety and disability requirements. It will also provide an upgraded and modernized port of entry for St. John and enhance the island's tourism product," Cartwright said.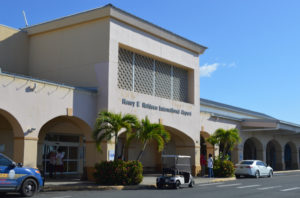 St. Croix's Henry E. Rohlsen Airport may also see substantial improvements under a separate bill proposed by Sen. Kurt Vialet.
If it becomes law, the bill would appropriate more than $1.5 million from the St. Croix Capital Improvement Fund to the Port Authority for a complete overhaul of the airport; a project that will be broken into four phases over six years.
"This project is critical to improving our tourism product as well as improving the traveler's experience at our airports," Cartwright said. "Expanding the terminal will also allow us to take full advantage of the airport's 10,000-foot runway, and open doors for potential new businesses and new airlift to St. Croix.
Though the first phase has already begun, the Port Authority relies on legislative appropriations to see the project to completion.
Phase One was partially funded by a $7 million grant from the US Department of Commerce – Economic Development Administration in 2019, but Cartwright said the Port Authority must provide a $1.6 million match to keep the grant funding. Because of the coronavirus impact on travel, the airlines and seaports have experienced significant revenue shortfalls.
"Air arrivals were at a record low when the territory was closed to leisure travel to decrease the spread of the coronavirus … During this shutdown, our airports received around 100 or less travelers per day. Air traveler arrivals to the territory only began to increase in late October," Cartwright said.
Vialet urged his fellow committee members to approve the bill.
"A local match was required by the Port Authority, but knowing at this present time that we have lost our cruise industry, and have lost a tremendous amount of financing or funding that have been available to the Port Authority on a regular basis, I think it is important that the Government of the Virgin Islands be able to provide that gap so we can continue to utilize that grant," Vialet said.
Both bills were approved and sent to the Rules and Judiciary Committee for further consideration.
Sens. Vialet, Frett-Gregory, Janelle Sarauw, Marvin Blyden, Oakland Benta, and Dwayne DeGraff were present for the hearing. Sen. Allison DeGazon was absent.