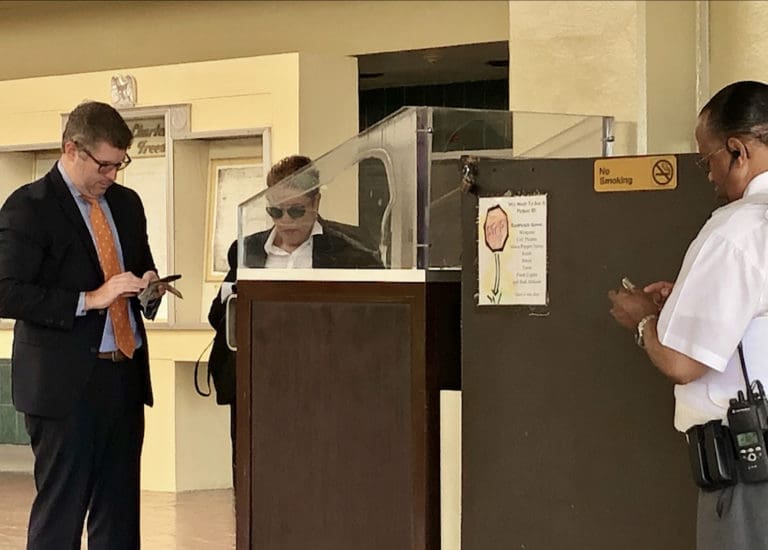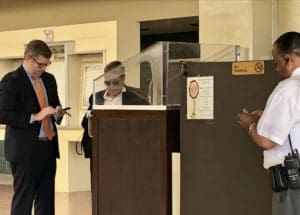 The former head of the Casino Control Commission is asking a federal judge to free her from prison, where she is serving a 24-month sentence.
A lawyer representing former Casino Commission Director Violet Anne Golden said his client deserves compassionate release because of the spread of novel coronavirus through the U.S. prison system.
On Nov. 5 attorney David Cattie filed a motion asking that his client have her time behind bars reduced to time served. Golden was remanded to the Metropolitan Detention Center in Guaynabo, Puerto Rico, on Jan. 14 after pleading guilty to the theft of federal program funds earmarked for Casino Commission operations.
Golden, a former Virgin Islands lawmaker, served as head of the Casino Commission from April 2009 to May 2014. At the time federal charges were brought against her prosecutors accused her and an associate, Stephanie Barnes, of using the agency's funds and a government-issued credit card to lead a lifestyle filled with travel, purchases and entertainment. Most expenditures went without documentation.
Authorities working with the U.S. Attorney's Office also said Golden misdirected government funds to cover charges on the agency's credit card and to provide payments to friends and family.
As part of the recent filing in U.S. District Court, Cattie submitted his client's medical records to document several ailments and health conditions that he said could lead to death if Golden were infected by COVID-19. Since the deadly virus first appeared in the U.S. in January, Cattie said 20,000 federal prisoners and 200 federal corrections officials have been infected, resulting in 130 deaths.
As of Nov. 5, there were 10 active COVID-19 cases among the population in Guaynabo, Cattie added. In his motion, Golden's lawyer said her age, her physical condition and a chronic ailment could turn a coronavirus infection into a tragedy for his client.
The quest for compassionate release began several weeks ago when court documents say Golden wrote to the detention center's warden. After 30 days passed without a reply, Cattie said federal rules allow the process to move toward the courts. The legal standard for compassionate release applies to offenders who pose no danger to any individual or the community and under federal sentencing guidelines would have "extraordinary and compelling" reasons for release.
That, he said, is the circumstance facing his client.
"Ms. Golden has been incarcerated since Jan. 14, 2020, with a release date of Sept. 25, 2021. She is a 61-year-old, first-time, nonviolent offender who poses no risk to the community," the lawyer said.
There is no indication of how long it will take for the court to respond to Golden's request.