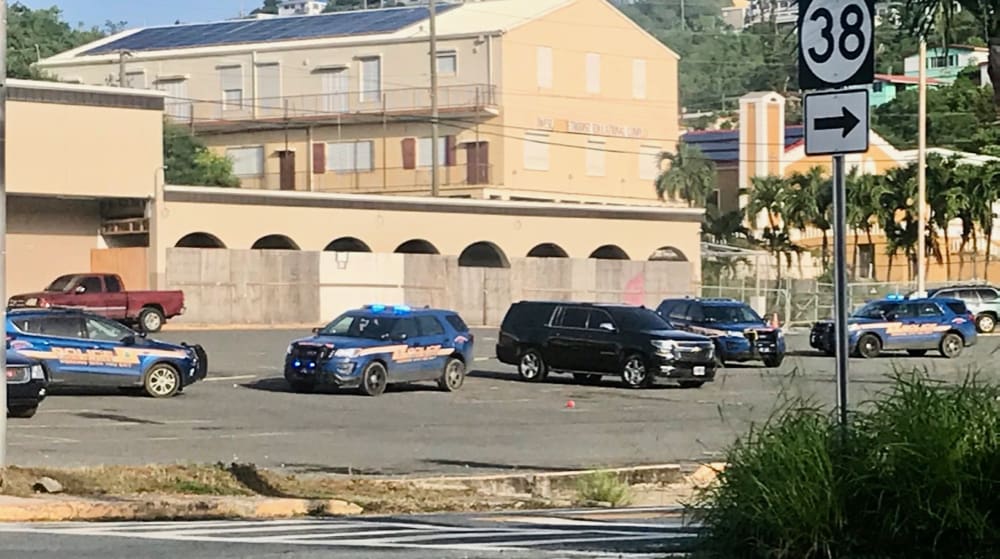 The V.I. Police Department on Friday arrested 22-year old T'Quani Registe of Oswald Harris Court on a warrant issued by the Superior Court, charging him with firearms violations after he was seen on video firing a weapon during an incident at the Four Winds Plaza which left one man dead. The arrest took place at 1:45 p.m., Nov. 6.
According to the police, at 4:36 a.m. Oct. 24, the 911 emergency call center dispatched officers to the Four Winds Plaza shopping center in reference to shots fired. Officers traveled to the area and found an unresponsive Black male lying in the shopping center's parking lot. Emergency medical technicians on the scene concluded the male, later identified as 29-year-old Joseph Andrews, had no signs of life.
Four other victims were treated for injuries sustained in the shooting. They told police they did not know who had shot them or why.
Police said Registe was observed on video surveillance discharging a firearm in the plaza area.
He was charged with possession of an unlicensed firearm, possession of an unlicensed firearm within 1,000 feet of a school, and unauthorized possession of ammunition.
Bail for Registe was set at $50,000. Unable to post bail, he was turned over to the custody of the Bureau of Corrections pending his advice of rights hearing.
St. Thomas/St. John/Water Island District Chief of Police Steven Phillip acknowledged the work of the detectives of the Criminal Investigation Bureau, led by Lieutenant Shelly-Ann Cannonier, in securing the warrant for this arrest.
"Our detectives are still hard at work on this case, working to bring all the suspects to justice," Phillip said. He urged members of the community who have information regarding this incident to assist police by calling 911, the Criminal Investigation Bureau at 340-714-9830, or the anonymous tip service, Crime Stoppers USVI, at 800-222-8477 (1-800-222-TIPS).