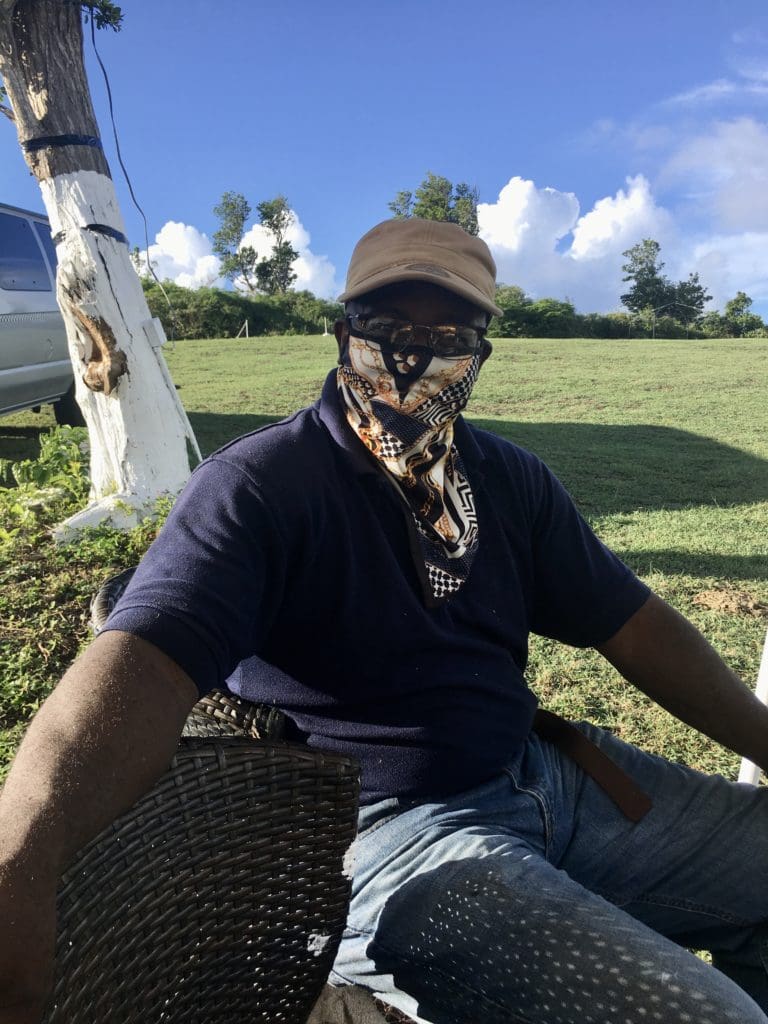 It has now been seven months since COVID-19 restrictions went into effect, and many people are craving ways to socialize safely.
Now one St. Thomian with St. John family connections has developed a breezy spot for people to gather for outdoor fun while following regulations made necessary by the pandemic.
Yisrael Petersen, a self-taught moko jumbie who has performed at cruise ship docks, hotels, folklife festivals and even in the halls of Congress, has opened the St. John Classic Outdoor Entertainment Venue.
Located in Susannaberg just past the Myrah Keating Smith Community Health Clinic, the two-acre grassy site has been used as a drive-in on weekend nights for the last several weeks.
Now Petersen is realizing the possibilities of the locale and is planning a family fun day for Sunday, Oct. 18. He has invited the "buggies" – members of the "Bug-R-Us VW Club" and the Classic Car Auto Club – to bring their vehicles over by barge from St. Thomas. St. John classic car owners need only to drive to the event that runs from 9 a.m. until 6 p.m.
Petersen, who plans to perform as a moko jumbie, has also invited the Dynamic Dancers, a troupe of young St. John dancers and food vendors. Admission is $5.
Current COVID-19 restrictions won't allow live music or gatherings of more than 50 people at a time, but when the rules change, Petersen is looking forward to performances by the Love City Pan Dragons, St. John's youth steel band.
"Keeping our culture alive in the V.I. is our motto," said Petersen, who plans to include bamboula dancers, artists and culture bearers in upcoming events.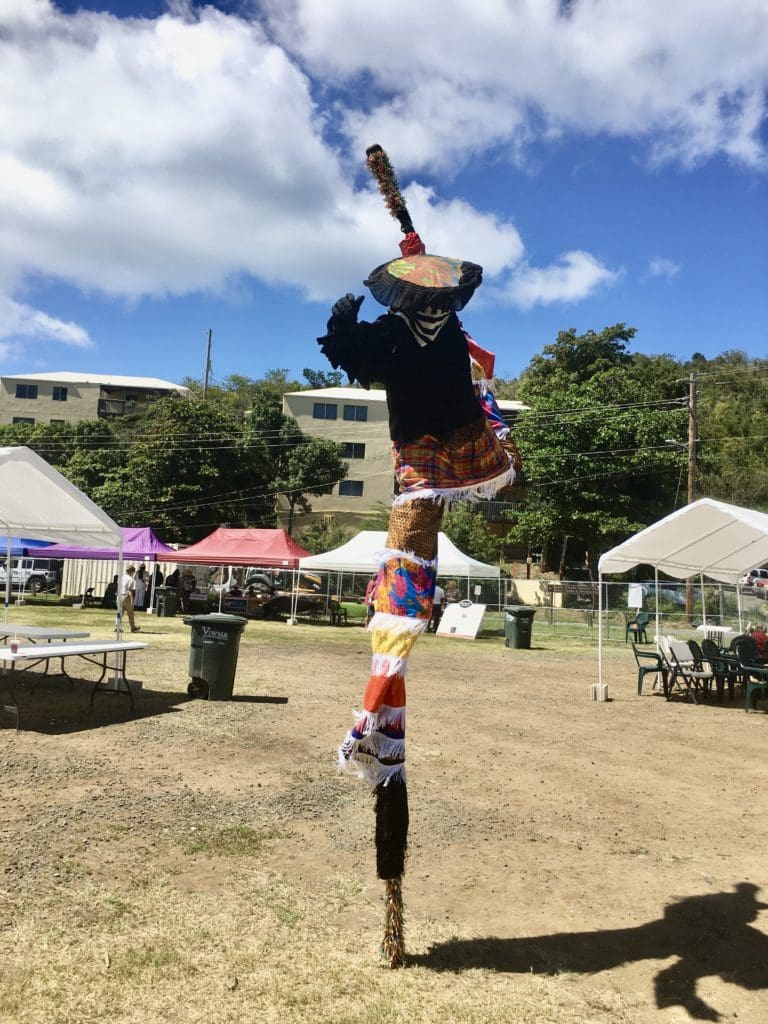 Petersen feels he was born to be a moko jumbie. At the age of eight, he started practicing by using bunk bed ladders as stilts; later, he tied Goya juice cans under his feet to gain elevation.
When he was around 11 years old, Ali Paul spotted him walking on homemade stilts and invited him to join Ali Paul's Original Moko Jumbies, which included John McCleverty, Hugo Moolenaar, Frankie Hoheb and Derek Parilla. Petersen's first major event as a young teen was traveling to perform in Miami in Super Bowl 13.
Since then, Petersen has regularly performed in countless events in the Virgin Islands, Puerto Rico and the states, but one of his favorite appearances took place in June 2019 when V.I. Delegate to Congress Stacey Plaskett invited him to Washington.
"I'm the only moko jumbie to walk the halls of Congress," Peterson said proudly.
Petersen said he has done research into his ancestry and was pleased to trace his roots to the Yoruba people of West Africa, which have a long tradition of stilt dancing. "It's in my genes," he said.
Petersen has had other careers besides being a performer and event promoter. After graduating from Ivanna Eudora Kean High School in the early 1980s, he earned an associate degree as a paralegal from the University of the Virgin Islands and then joined the U.S. Army as a Military Police officer.
Following that, he became a correctional officer on St. Thomas and then a firefighter.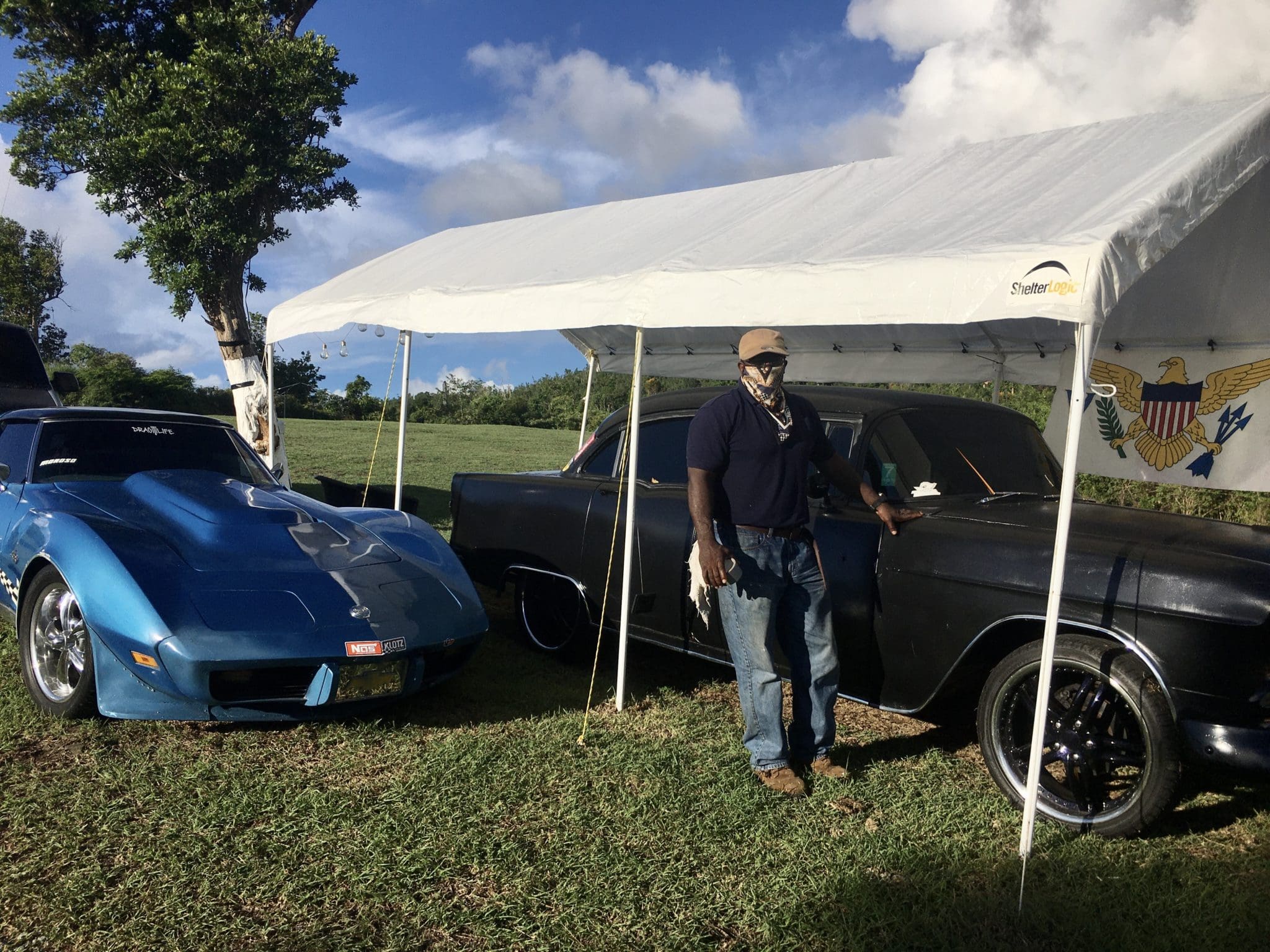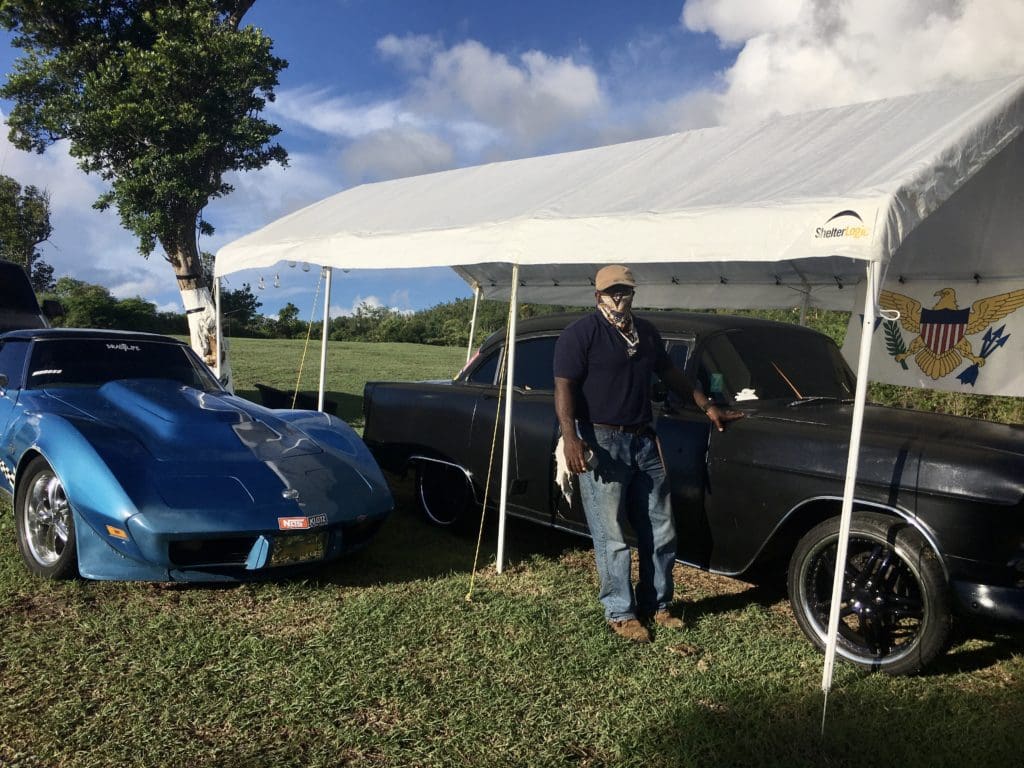 Throughout the years, he has also developed a passion for classic cars. "They give me a special type of energy," he said. "I build muscle cars. I race them. They speak to me and tell me when they're feeling good and when they're ready." He currently owns about eight cars, all of which run. He says Al Smith, who has arranged classic car events on St. John, is one of his best friends.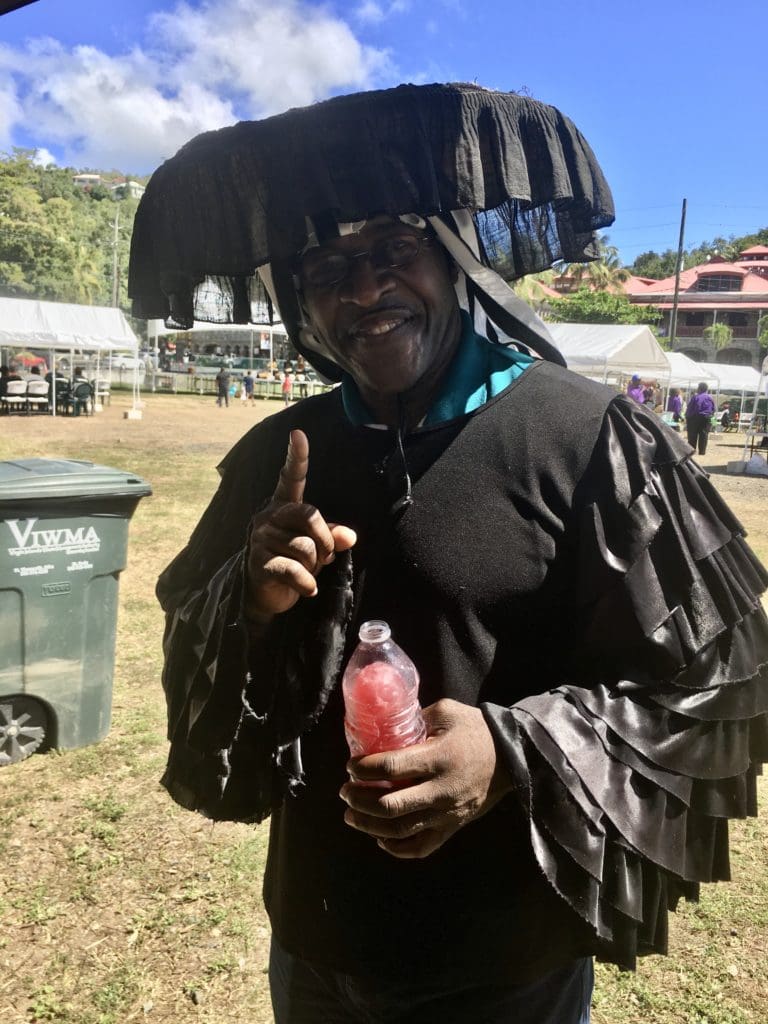 Petersen hopes the event on Sunday will attract more than just classic car fans. "We'll have games for kids. We want the elderly to come out and relax. This is a place to unwind," he said, gesturing to the hilly expanse where groups can bring chairs or blankets and spread out on the lawn.
In keeping with current restrictions, masks are required for entry and a security guard will be on hand to limit the number of people attending to 50 at one time. No alcohol will be served.
On Halloween night, he's planning an event with horror movies for adults and special treats for kids.
For more information, visit King Moko Productions online.