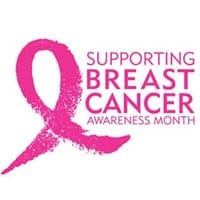 The Governor Juan F. Luis Hospital and Medical Center (JFL) hosted its first JFL Goes Pink Education Day. The Medical Center thanks the JFL staff and the community for attending both sessions on Oct. 13.
For Topic No. 1: "Breast Cancer Overview and Self Examination," the presenter was certified midwife Brittany Dawson, APRN, CNM. The talk included a presentation on how to conduct a proper self-examination and early detection warning signs of breast cancer.
For Topic No. 2: "Breast Cancer Risk Factors and Risk Reduction Methods," the presenter was Dr. Angelo K. Galiber, JFL chief radiologist. The talk included visual presentations of real breast cancer MRIs and in-depth explanations of breast cancer risk factors and tools for reduction of risk.
According to Interim CEO Dyma B. Williams, "Today, the JFL team and I learned more about healing with heart, as we raise awareness in the community about breast cancer. I thank the JFL team for being the very foundation of the healthcare system that we are working to build for our community as we 'Rebuild Today for a Healthier Tomorrow.'"