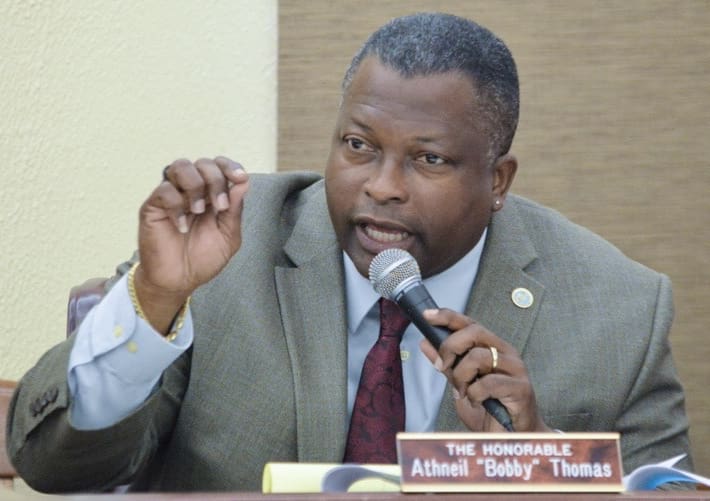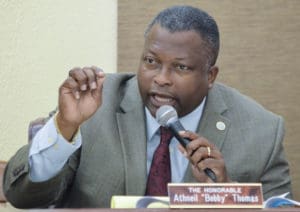 While there is much speculation about my decision to remove my bill from the recent session agenda, allow me to clarify my decision. It is being mentioned that senators voted to table a bill that would have prevented their salary increase. The bill that was removed from the agenda is Bill 33-0198, and the amendment in question was never attached to the bill.
In the St. Croix millennial senator's statement on the floor, he only mentioned that he intended to offer the measure, but it was never actually brought before the body.
Bill 33-0198, which was removed, seeks to "increase the penalty for the illegal importation of snakes and imposing penalties for the importation of animals or species not indigenous to the Virgin Islands which may pose a threat to the ecosystem of the Virgin Islands and the people of the Virgin Islands." This bill addresses a critical issue that is affecting our territory, and as of late, has been causing residents great concern.
During Wednesday's continuation of the legislative session, Bill 33-0198 was an item in the last block of bills to be considered. At most legislative sessions there is a bill that is selected to be the "Christmas tree" bill. This is so-called because any and all amendments that senators may have been holding for whatever reason, but which are obviously not germane to the bill, are offered and attached to that particular proposal. Bill 33-0198 was selected as the "Christmas Tree bill" for Wednesday's session.
This bill is too important to be saddled or watered down with amendments that are not related to it. As such, it would stand a very high chance of being vetoed by the governor. That was not a chance I wanted to take.
Also, in discussion is the fact that my millennium colleague from St. Croix wanted to offer an amendment, that would be attached to Bill 33-0198, that is said would "…untie the salaries of senators from the lowest-paid commissioner." While I agree that this is an important measure that needs to be addressed, it is my belief that it is too important to pass off as a quick amendment.
In my opinion, a measure of such monumental importance should be offered as a bill and introduced in its committee of jurisdiction so that the community can be aware of it and possibly offer questions or concerns. This particular amendment had been drafted since July 2019, allowing for plenty of time to be brought to light, and would have been better offered as a bill.
I am certain that this measure will be appropriately brought before the body, and at that time senators will have the opportunity to suitably act on it.
Editor's note: Senator Athneil "Bobby" Thomas is one of the 15 members of the Legislature of the Virgin Islands of the United States. He is a registered Democrat in his freshman term.