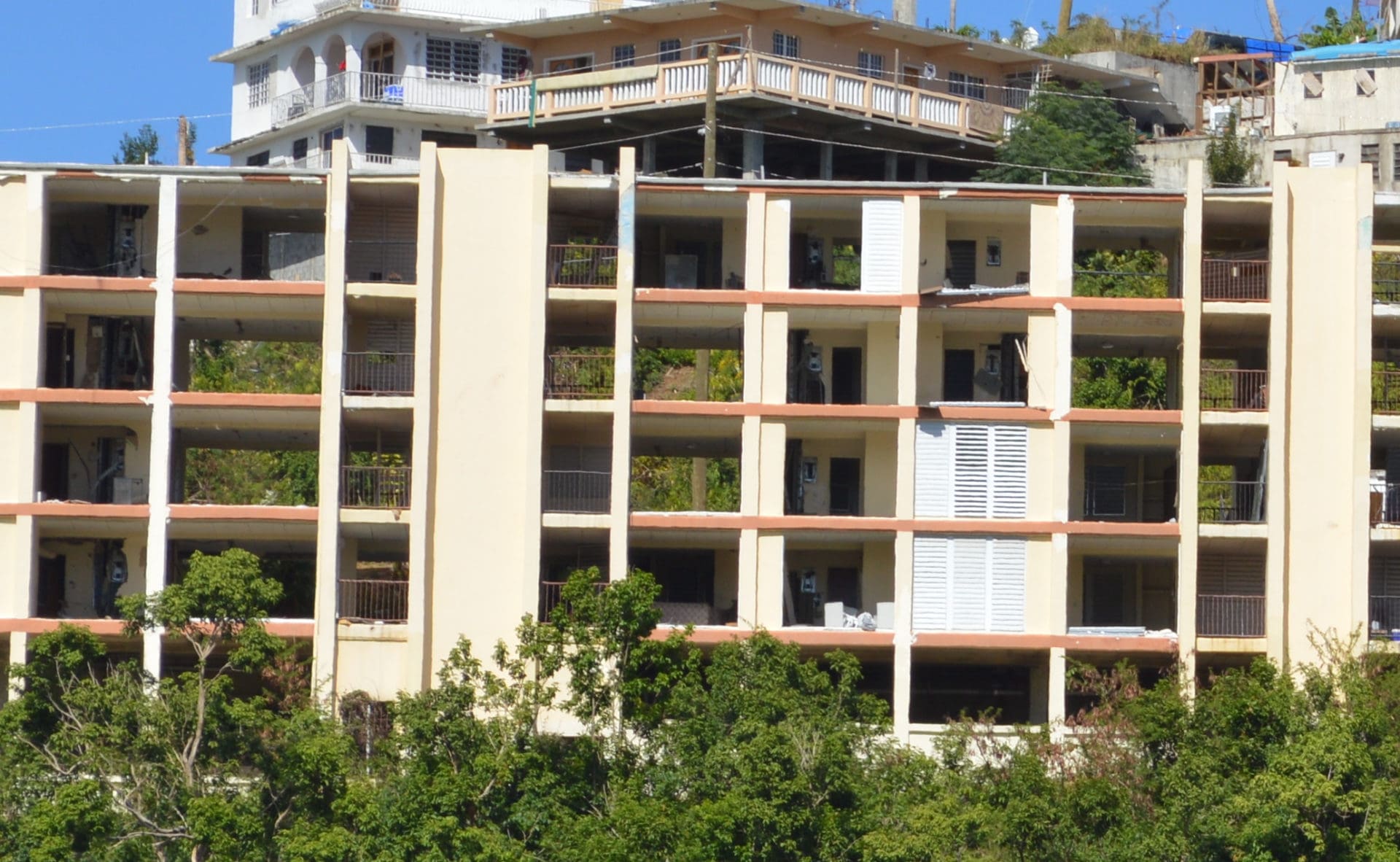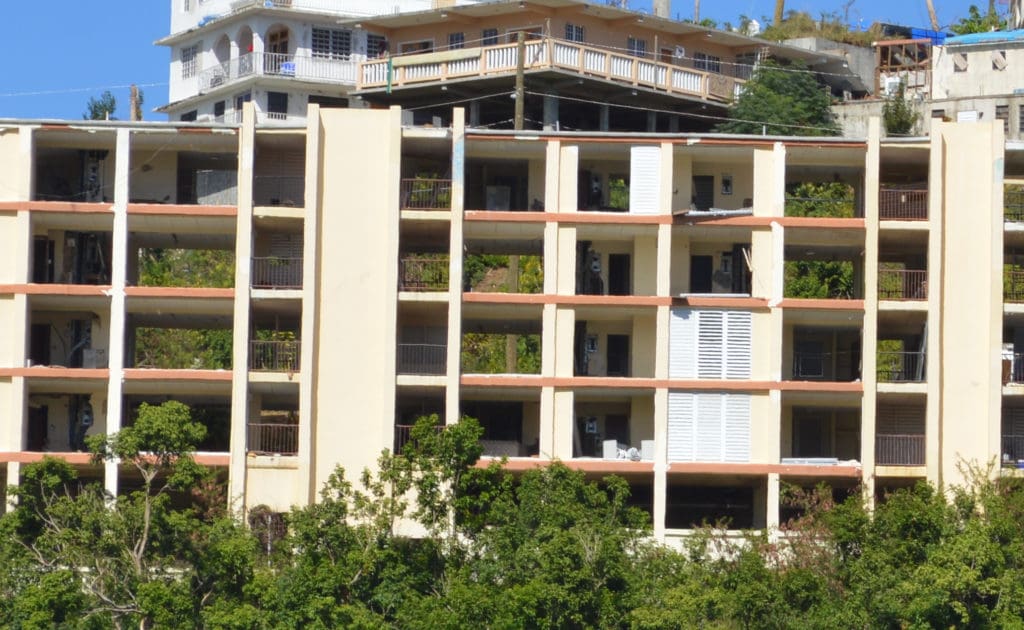 The demolition of the Tutu Hi-Rise buildings on St. Thomas and the distribution of federal CARES packages to households, were two imminent projects highlighted by the V.I. Housing Authority Board of Commissioners at a Wednesday meeting. The majority of the board members were in attendance virtually in adherence to social distancing guidelines.
VIHA Executive Director Robert Graham updated the board on the final stages of organization to distribute CARES packages, which consist of COVID response items. The Housing Authority received $3 million and an increased subsidy to prevent the spread of COVID-19 in public housing. Graham said the Housing Authority team has prepared 2,100 packages to be distributed. "In these packages, they will find disinfectants, gloves and a Red Cross radio," Graham said.
Board Chairwoman Noreen Michael asked if any of the funds can be used to support children who are learning virtually, for instance, to provide backup generators. Graham said the money will only be used to prevent and deter the spread of COVID-19. "To a large extent we use those funds to purchase personal protective equipment and the purchase of generators could prove to be way too costly," he said.
Graham said from January to August, 79 out of 2,100 households have requested rent adjustments based on loss of household income. Additionally, 343 out of 1,600 leaseholders requested interim rent adjustments based on loss of household income.
Another project in progress is Phase 1 of the demolition of Estate Tutu Hi-Rise Buildings 10, 11, 12, 14 and 22 on St. Thomas. "These are the buildings that sustained the most damage under Irma and Maria, and therefore qualified under what FEMA called the 50 percent rule, and therefore they are the ones selected first to be demolished," said Lydia Pelle, VIHA chief operating officer for the St. Thomas/St. John District.
Contractors began mobilizing on Sept. 18, and the coordination of building inspections with the Virgin Islands Police Department began along with the collection of debris and preparation for abatement work. Once demolition permits are issued, the contractors will begin fencing off the demolition zone.
At Wednesday's meeting, Graham also presented various resolutions to the board. Resolution 3605 involved the contract for roof reconstruction for buildings 8, 12, 17 and 18 at Michael J. Kirwan Terrace. According to Graham, the people who reside there have decided to stay while the repair of leaking roofs is conducted. He said because the lowest bidder for the contract did not submit certain documentation, it was given to the contractor that came in at 5 percent more than the lowest bid.
Three additional resolutions were unanimously approved. Resolution 3606 was for the home development of damaged, leaking roofs and downed transformers in Estate Contant.
Resolution 3607 approved the rehabilitation of 220 vacant units on both St. Thomas and St. Croix. Thirteen proposals were received, and six contractors were chosen – three on St. Thomas and three on St. Croix.
Resolution 3608 was to enter all necessary documents to further the 84-unit development in Estate Donoe on St. Thomas.
Board members and staff in attendance included Graham, Michael, Pelle, Vaughn Hewitt, Kimberley Causey-Gomez, Daryl Griffith, Cecile Tonge-Fahie, Jimmy Farmer, Akala Anthony and George Wilcott.