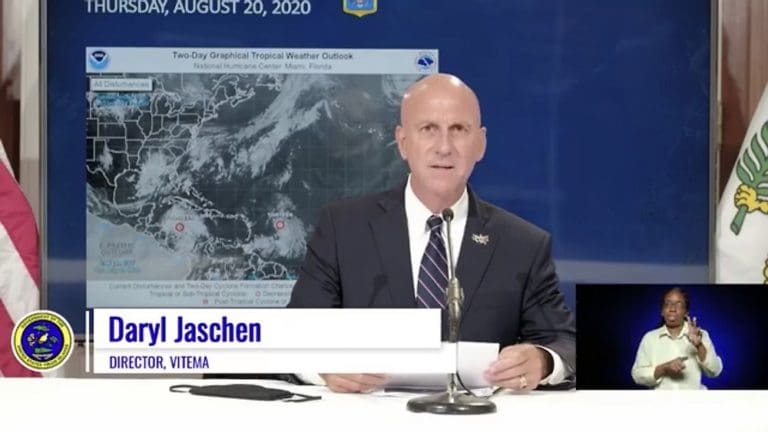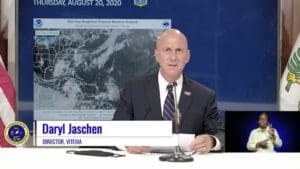 Tropical Storm Teddy, which intensified on Monday, is expected to become a hurricane as early as Tuesday night and while its movement is currently uncertain, V.I. Territorial Emergency Management Agency Director Daryl Jaschen said Monday that it was expected to resume a west-northwest track shortly.
During a news briefing, Jaschen said Teddy was tracking 1,250 miles east of the Lesser Antilles with maximum sustained winds of 40 miles per hour. A turn toward the northwest and a decrease in forward speed is expected, and while the storm's center is further south and west than previously expected, it is being steered by a "deep layer of ridge" located over the central Atlantic that will put it in an environment "favorable for intensification."
While Jaschen did not specify a threat to the territory at this point, he did say VITEMA and its partners are closely tracking the storm and urged residents to stay prepared by assembling kits, checking hurricane maps and signing up for the V.I. Alert System.
Teddy is expected to be a "major hurricane" within four to five days, he said. Through V.I. Alert, residents were notified of two earthquakes that occurred 80 miles north of St. Thomas and St. John over the weekend, one at a magnitude 4.4 and the other a 4.3. With the notifications come warnings about potential tsunamis, Jaschen added.