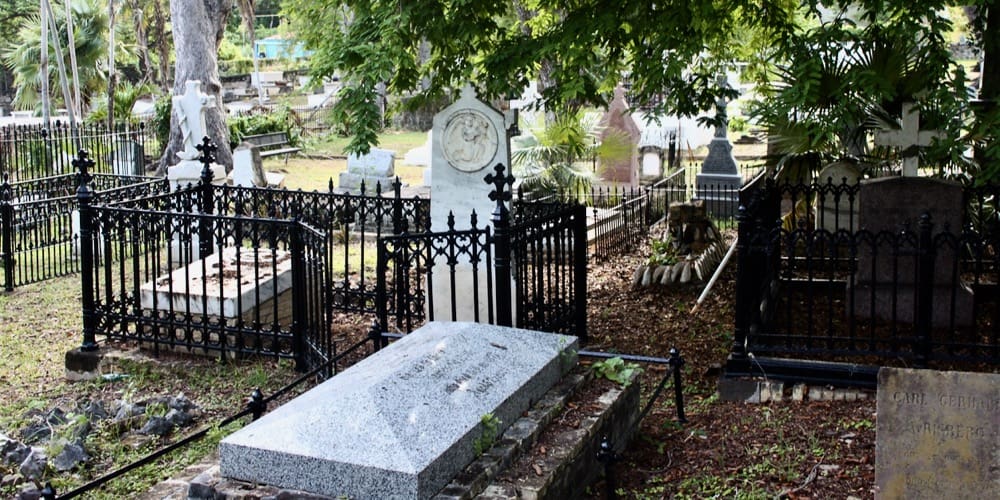 This is the second of three articles looking at historic cemeteries on St. Thomas, U.S. Virgin Islands. Excluding small family graveyards, there are eight cemeteries on St. Thomas, of which two are public and five are affiliated with religious groups. The first installment looked at St. Thomas' Jewish cemetery. This article looks at the island's Danish cemetery.
Yellow brick pillars frame the wrought iron gate that, once opened, beckons visitors forward to a tree-lined path and into St. Thomas' old Danish cemetery. It is now protected and maintained by the Frederick Evangelical Lutheran Church, but until 1917 it was under the purview of the local branch of the state church of Denmark.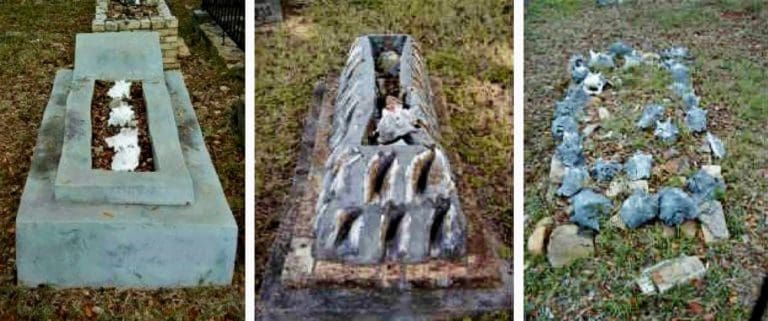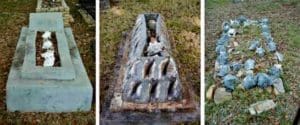 A telling history of the Danish elite can be found on the grounds that are the final resting place of 307 individuals. According to the Royal Danish Consulate, the majority are signified through burial memorials and 51 are set within a wall that bore no space for remains. Almost 100 graves are unmarked, several featuring the use of local conch shells to decorate. Several local historians speculate that these are the burials of either free or enslaved Afro-Danes.
David Knight Sr., a local historian who sits on the Virgin Islands Historic Preservation Commission, said the cemetery is a great way to see different styles of monuments and burials.
"You can spot burial sites of people who are coming out of the early free-colored class, who now have money and are getting very elaborate and trying to compete with the white merchants and plantation owners for having wonderful statuary and sculptures."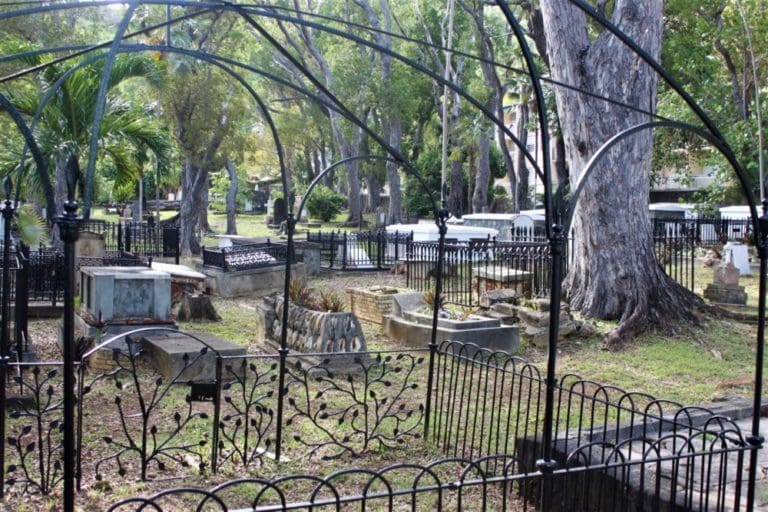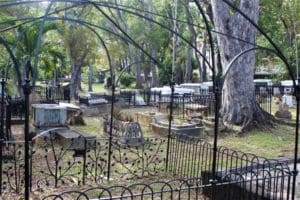 A complete grave index, including gravesites denoted by ornate conch shell decorations, can be found online at the Royal Danish Consulate, which provides names, dates, photos and sometimes a brief family history for each legible grave in the graveyard.
Marine historian Charles Consolvo, a board member of the St. Thomas Historical Trust, has taken a strong interest in the Danish cemetery and said, "Death can create a powerful medium for expressing status positions and aspirations that exist. Grave memorials are original documents."
The Danish graves, which Consolvo assimilates as original documentation of lineage, provide a great deal of information about the type of people of prominence living on St. Thomas centuries ago.
"We could expect that a study of grave memorials might reveal demographic data about the dead, such as age, date of birth, sex and date of death, with the possibility of identity indicators including gender, social status, ethnicity and religion. In a larger context, the patterns that can be found over time in burials and memorials can provide an opportunity for the examination of differing theories of cultural change in a society that might not otherwise be materially documented," Consolvo said.
The earliest burial found in the cemetery dates back to 1818. Of the 287 memorials that remain visible, Consolvo said a disproportionately high number are for men – 103 – than are for women – 49.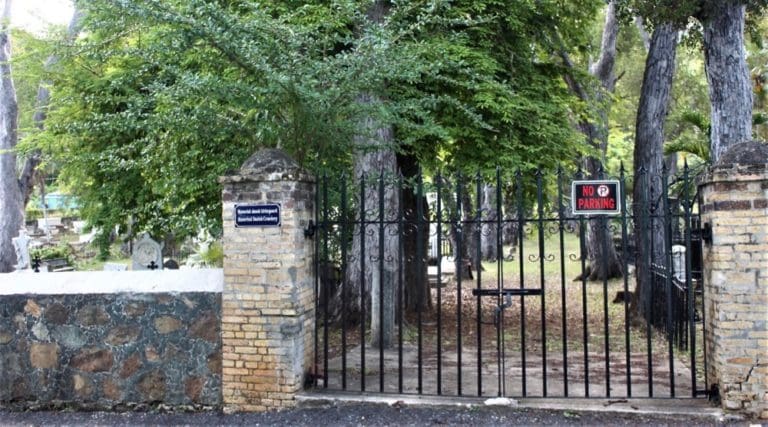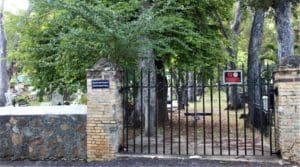 "When divided by century, an interesting difference between the sexes becomes apparent, which possibly reflects a correspondingly large population of unaccompanied or single males residing on or visiting St. Thomas," Consolvo said. "This circumstance is probably associated with the known health hazards for Europeans living in the West Indies, which would tend to discourage accompanying families."
Consolvo said a lack of understanding or cure for yellow fever and malaria resulted in a high number of deaths at an early age, but "only three memorials provide information on cause of death."
Signifying a cemetery where many of the affluent were buried are the 26 monuments that dot the rows of burial plots. Of those 26, Consolvo said there are three colonial governors, one counsellor of state, three ship captains, four military officers, one British consul and one telegraph company superintendent. Any stone used, which Consolvo said was primarily marble, would have had to be imported to the island.
"Only six of the 26 monuments were erected in the 20th century, the last in 1922. This possibly reflects a growing tendency to avoid excessive display in commemorating the deceased, at least in the dominant society of St. Thomas," Consolvo said. "One would expect burials of people of significant social and economic standing, or at least the aspiration, to be among those burials."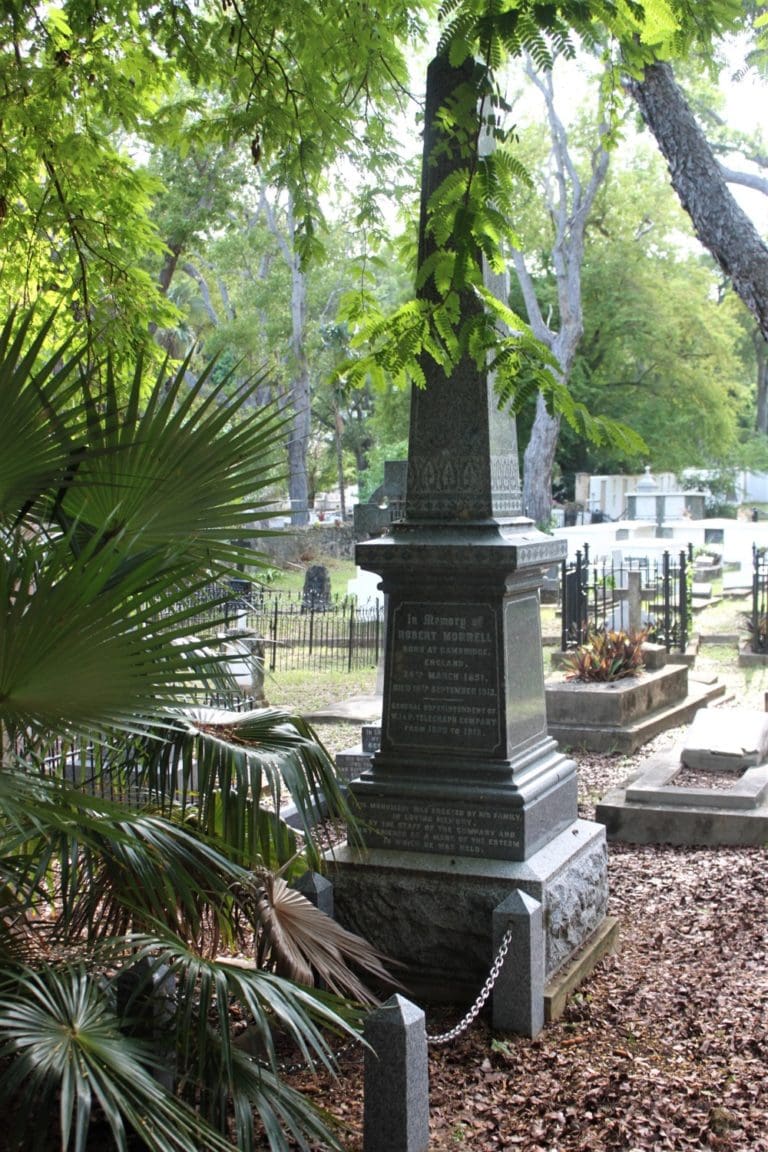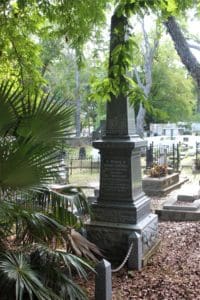 Like monuments, grave memorials can prove to be an abundant source of information to identify specifics about the dead. Consolvo documented 93 memorials that bore various symbols and categorized them into six categories – cross, immortality, mortality, occupation, fraternal and unknown.
"Very few memorials in this cemetery contained symbols representing occupation or fraternal membership. The most frequently occurring symbol was Christian, in some form of a cross," Consolvo said.
He recorded 58 that bore a cross, 35 immortality symbols such as lamps or angels, two mortality symbols that display upside-down torches, two anchors symbolizing maritime occupations, three fraternal symbols signifying Masonic or Rotary Club emblems and two burials with mystery symbols that Consolvo was unable to identify.
Knight called the Danish cemetery "historic and beautiful. A place where you can see class and cultural variation."
"Anyone who had been born in St. Thomas during the Danish colonial period and claimed to be of Danish heritage, wanting to be buried in the Danish cemetery, was buried there," Knight said. "Most of the Danish governors, Danish dignitaries, a lot of the really wealthy merchants and plantation owners are buried there. It's a great place to go to witness history. You can see the Danish burial practice, but you also have those belonging to the free-colored class at the time which were buried with local flourishes. We call it the Danish cemetery, and you had to be to be buried there, but nearly everyone up until 1917 was Danish. So, it is worth the visit."
The third installment of this series will look at St. Thomas' Moravian cemetery.