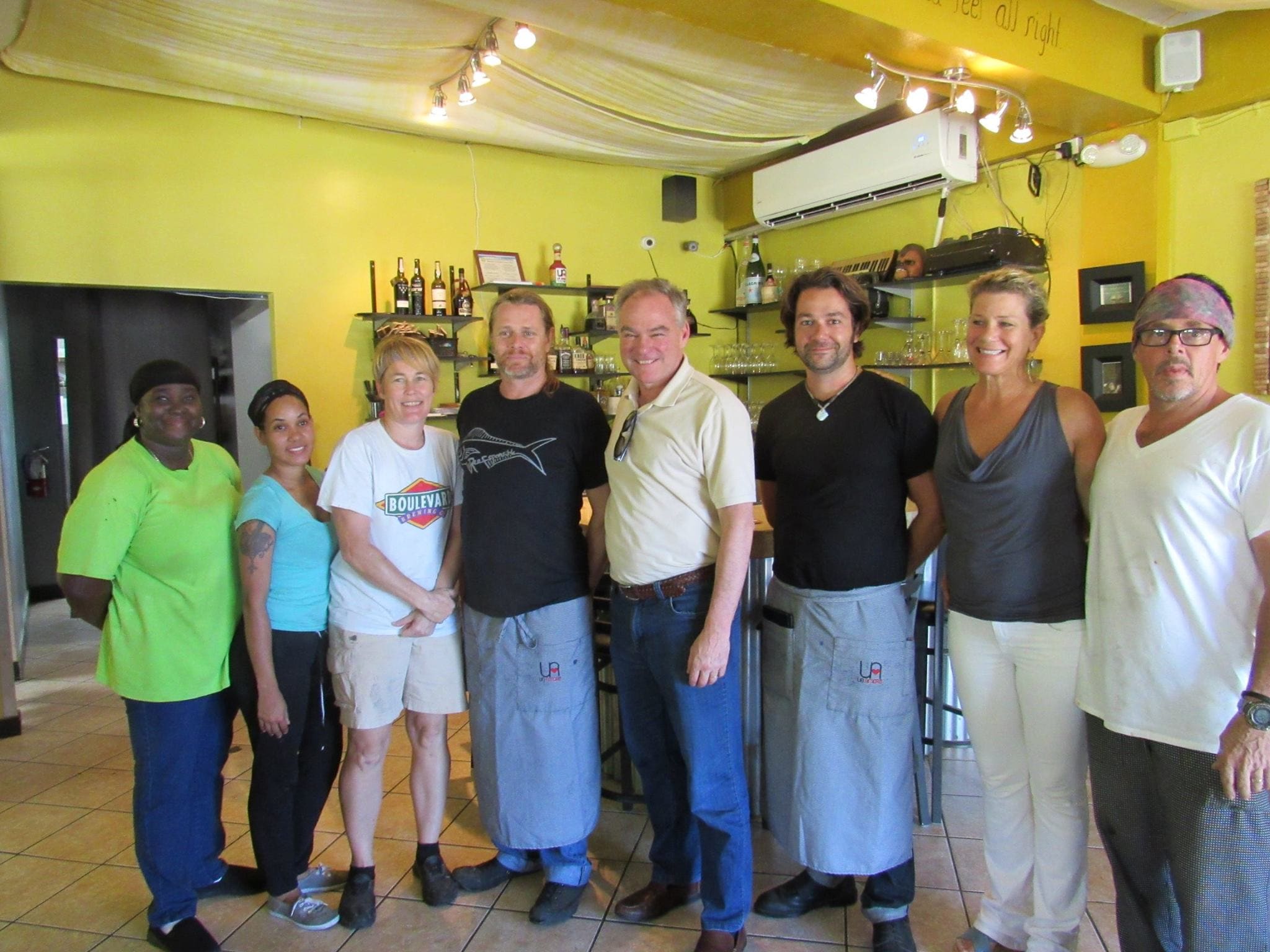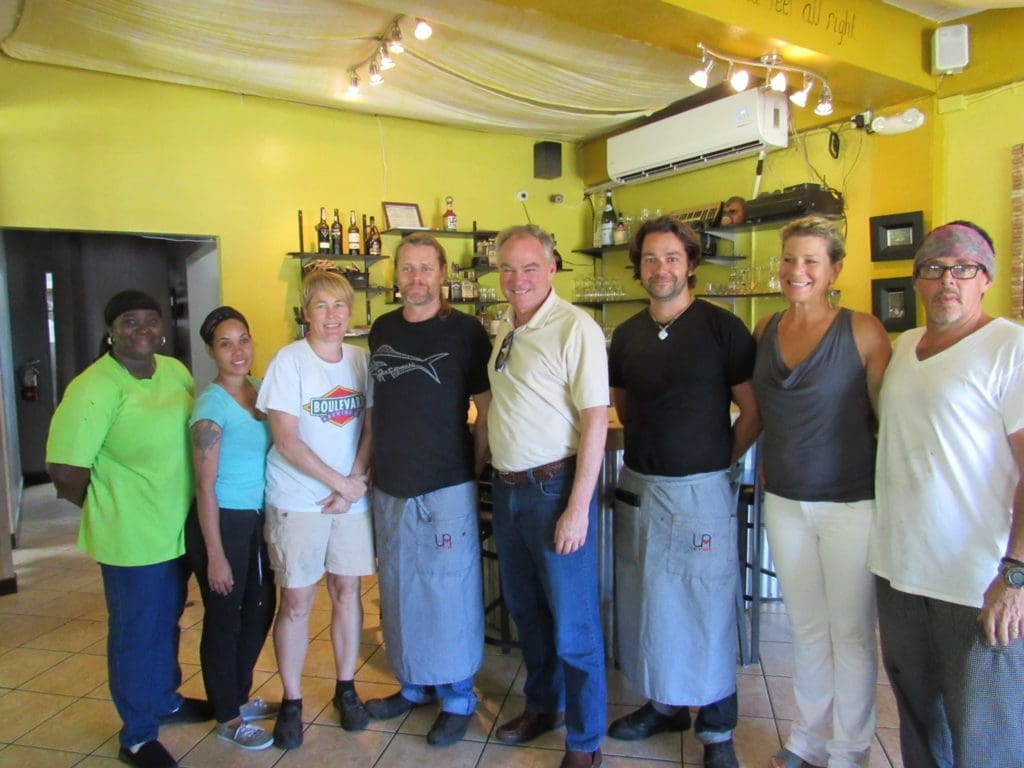 The English translation for the Italian words "un amore" means "a love," and at St. Croix restaurant Un Amore, a love for food was celebrated. Due to a decrease in business following COVID-19 pandemic restrictions, owners Katherine and Frank Pugliese made the painful decision to close the popular restaurant on June 28.
Katherine Pugliese and her husband are no strangers to the restaurant business. Un Amore opened in 2016 on St. Croix, and just a year later the couple experienced the effects of Hurricane Maria. "We are used to hunkering down," Pugliese said. "With the hurricane in 2017, it also [caused] a pause on our business, but we survived and thrived at that time," she said.
Even though Un Amore thrived, the Puglieses did not expect what was to come. When COVID-19 came to the island, the business began to see a drastic decline. "I'm sure that nobody could have foreseen that our businesses would have changed so drastically for such a long time," Katherine Pugliese said. "We did put into effect the to-go orders even before the government told us to, and that is how we existed for months."
For a time, the government allowed restaurants to serve customers for carryout orders only. Even though many restaurants stayed open, not having the dine-in option affected many like Un Amore. "Our business dropped anywhere from 60 to 80 percent," Pugliese said. "This restaurant was not my first, so I knew exactly where it was heading. Going into the summer and then hurricane season, I said, you know what, I do not think it is getting better in the next six to eight months."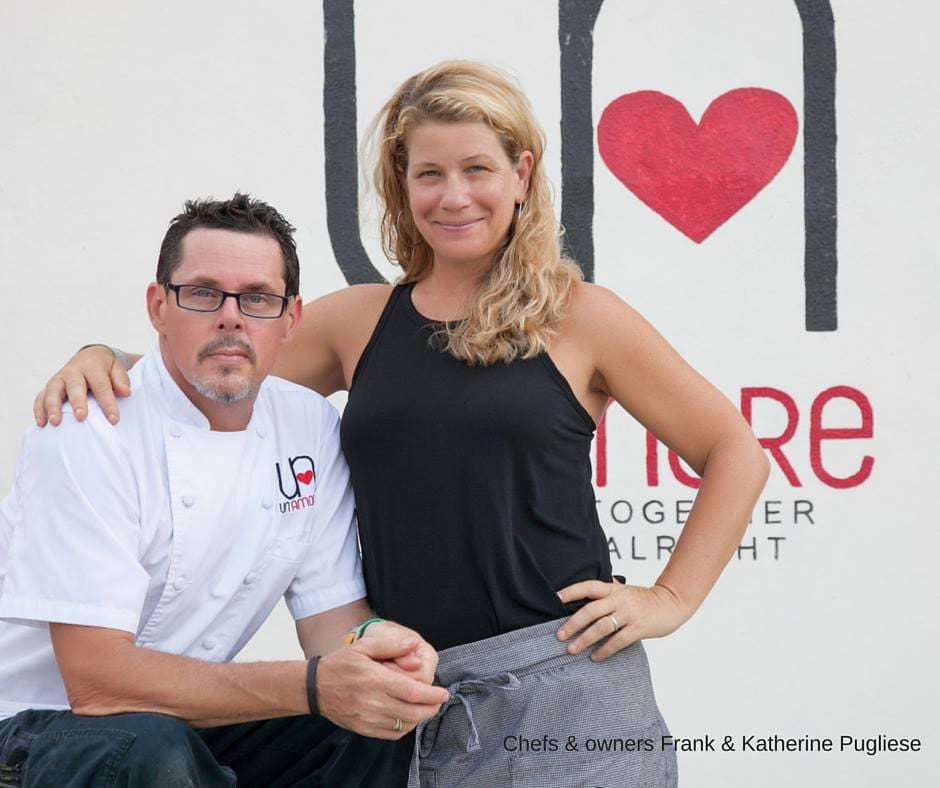 Pugliese said she did apply for the Paycheck Protection Program, a federal loan that ensured Un Amore would be able to keep its employees paid. "Although we did cut back hours, we did not let anyone go," Pugliese said. As time went on, she noticed things were not improving. Although Un Amore allowed customers back into the restaurant after it was allowed to operate at 50 percent of capacity, things were not the same. The Virgin Islands government allowed restaurants to operate at 50 percent capacity on May 29.
"I missed the greeting people, hugging people, the intimacy of getting to know my customers," Pugliese said. "Until we can go back to that type of hospitality I will just have to pause because it was something that drove me, my customers and the relationships that we made. Then, with the masks and me being afraid of everybody that walked through the door was not a great experience."
Made two weeks shy of their closure, Un Amore's announcement elicited surprised and sympathetic responses from around St. Croix, and from visitors abroad. One customer commented on the Un Amore Facebook page, "Oh no! Aside from the best Bolognese I have ever had, I have missed the good vibes. I'm sad I won't be able to enjoy it on my next visit."
An overwhelming response from customers during their final days caused Un Amore to close a day earlier than expected; due to a packed, successful night, they ran out of produce.
Due to the closure, rumors began circulating, and Pugliese said she wanted to set the record straight. "There were horrible comments about our business," she said. "People said we had a failing business and we were for sale anyway. We were for sale because we had a great business model and we were making money, and there was no way that I could sell a business that was not making money."
Pugliese said it was difficult to close, but, "I had to decide with my head, not my heart. We decided to close, we were very fortunate for our circumstances. It was difficult because some of our employees have been with us since the late 90s." Pugliese said she maintains close relationships with her employees after the closure and considers them forever her family.
As for what the future holds for the Puglieses, Katherine said she is waiting for the world to change a little bit. "I feel like I have more energy and more possibilities, but I am so grateful to have the time, the ability to stay home and be quiet, and my husband still caters a little bit," she said. "We are enjoying St. Croix. I am so grateful for everything that I have and everything that I do not."
Pugliese urged everyone to remember to patronize local businesses and restaurants during the ongoing pandemic. "I am still getting food to go and patronizing on a level I feel comfortable," she said. Un Amore's struggle is similar to those of other restaurants during the COVID-19 pandemic, and Pugliese said it was important to her to tell her story.
As for Un Amore, Pugliese wants everyone to remember the restaurant as a warm and welcoming neighborhood, family restaurant with great food. "When the time is right and the world is better, we will be back at it," she said.