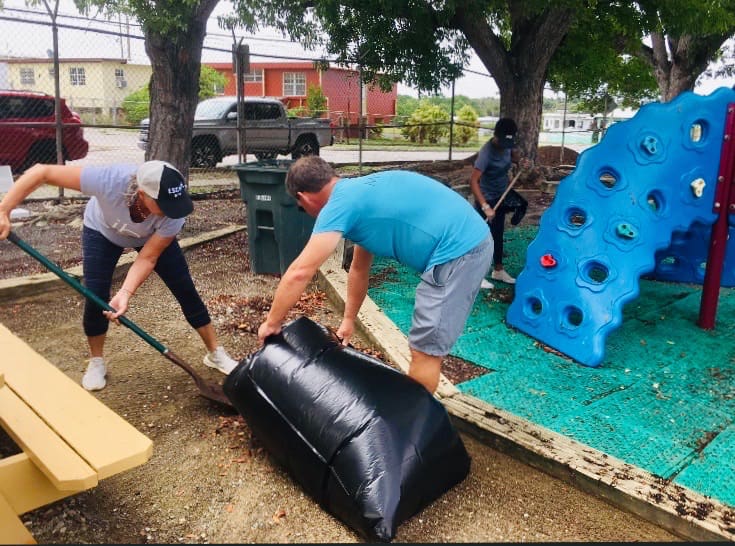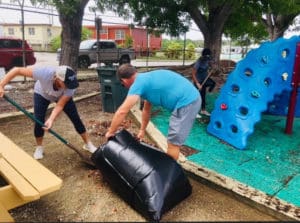 Christiansted jewelry maker ib designs creates "feel good" jewelry for their clients and has stepped up to give the students at Lew Muckle Elementary School students that "feel good" vibe, "adopting" the school as a community service project.
The ib designs family is in its 21st year of jewelry making in its location off the corner of Company and Queen Cross streets in downtown Christiansted. Hand-wrought silver and gold pendants, rings, necklaces and other locally inspired jewelry brighten the windows and showcases of the chic yet homey retail shop.
"Locals are our backbone customers," Kris Massicott said. She and husband, Whealan, went out on their own just over two decades ago, motivated by the generosity of others. The couple met on St. Croix, Whealan, a native of Dominica, and Kris, from North Carolina.
Whealan learned the craft from Crucian Gold owner Brian Bishop in 1993 while building cabinets for Bishop. Kris was employed by Bishop as his bookkeeper. The Massicott's decision to branch out on their own has been fruitful, counting on their perseverance and stamina and their belief that "Giving is one of our greatest gifts."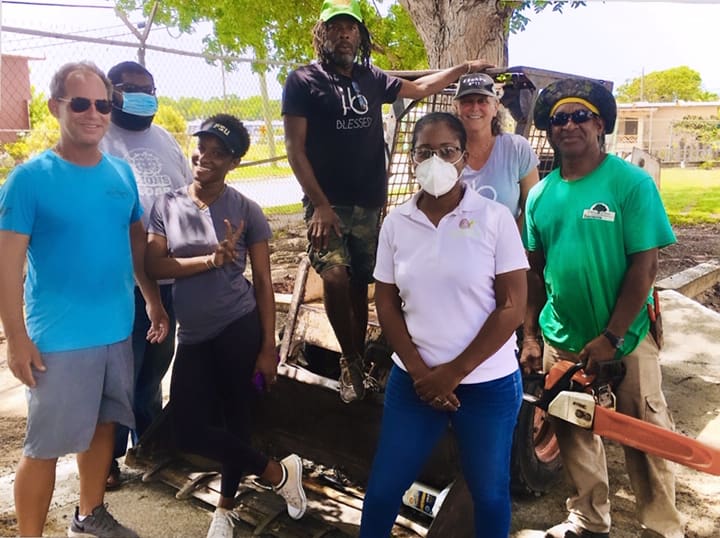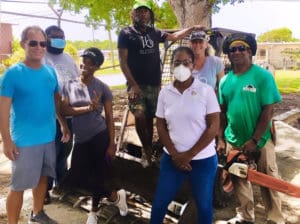 "Giving is not all based on money. It might mean the more you give, the more food you have on your table, or the more weeds you have in your garden," Kris said with a smile.
"We do the usual donations of jewelry when events come up, but during this downtime with the COVID pandemic, we're finding space to give back physically and do some of the 'real' work."
It began when the Massicotts and the ib designs family adopted Lew Muckle Elementary School shortly after Hurricane Maria. When Kris found out the art teacher needed supplies, she came to the rescue. On a trip to the states, she purchased supplies, filled a box and delivered them to the school upon her return. She later learned that the music teacher needed recorders. Kris reached out to a friend who bought 35 recorders for the students.
"I'm a facilitator," Kris said. "Mostly I'm garnering support. Nothing is really coming out of my pocket. … There are so many people who are willing to give, and I can channel them in the right direction to help where it's needed," she said.
Through Kris' association with the school, she met Project Promise Founder Resa O'Reilly. The nonprofit organization lost its room when its structure was damaged by Hurricane Maria, and Lew Muckle opened its doors to O'Reilly.
When O'Reilly told Kris there was no playground for the kindergarten classes, the ib designs family took on the mission to help and give.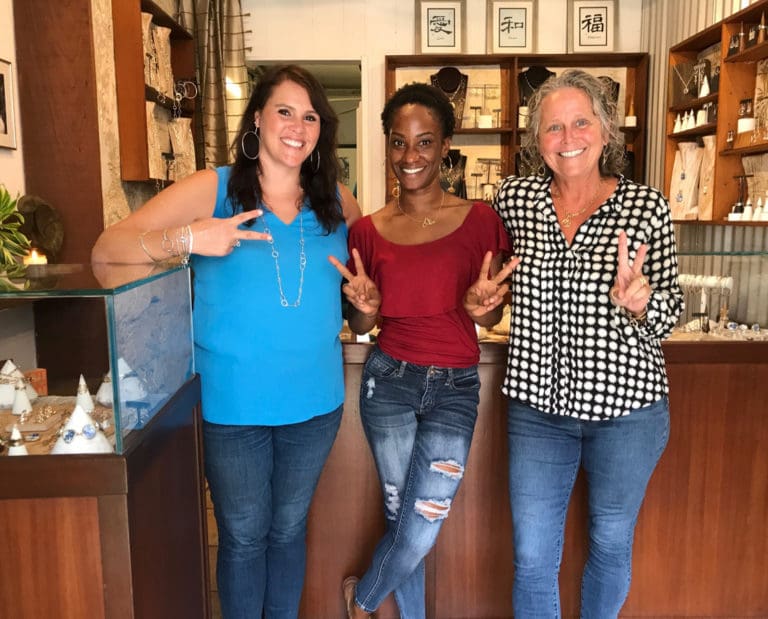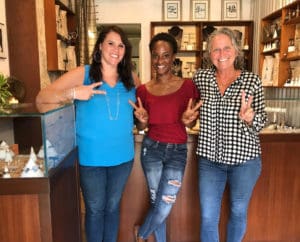 The team began working on the upper playground by repainting benches and picnic tables. A-Z Paints donated the paint. Ferdi's Forest is donating topsoil, his time and equipment for planting Ginger Thomas and Desert Rose flowers to beautify the school grounds.
Epok Signs and Banners, LLC is giving a one hundred percent donation toward signage, Kris said. Right now, there is no sign that says Lew Muckle Elementary School. There will be one at the corner, and another at the entrance of the school.
Contractor Lyndon Frederick will replace and paint the classroom doors, and Epok will number each door.
Roger Cainth, who is noted for creating playgrounds, will donate the kindergarten playground.
Todd Manley's Sion Farm Distillery is in close proximity to the school. His crew will volunteer their time to the workload.
When asked why Lew Muckle, Kris replied, "Why not Lew Muckle?" She has no connection to the school. None of the volunteers have a connection.
"It's in the heart of the Sion Farm neighborhood. The school should be beautiful. It should be a beacon for everyone who walks or drives past to see," Kris said.
It's a family affair. Their sons, grandkids and the ib designs team are all involved in working toward completion of the Lew Muckle project. They came out on Sunday and worked.
"It was a huge success. We took care of roots and uneven wood pilings. We planted at the corner to beautify where the new sign is going up and we cleaned the playground," Kris reported.
"We will be back a few more times in the next six weeks," Kris said.
There will be more painting, and a new kindergarten playground and signs will be installed.
There will be more planting to beautify the school grounds.
"Lew Muckle Elementary School will be a beacon, an inspiration for the Sion Farm community," she said.
The ib designs shop is open from 10 a.m. to 4 p.m. Tuesday through Saturday. They can be reached at 340-773-4322, on Facebook, Instagram or by email to info@islandboydesigns.com.