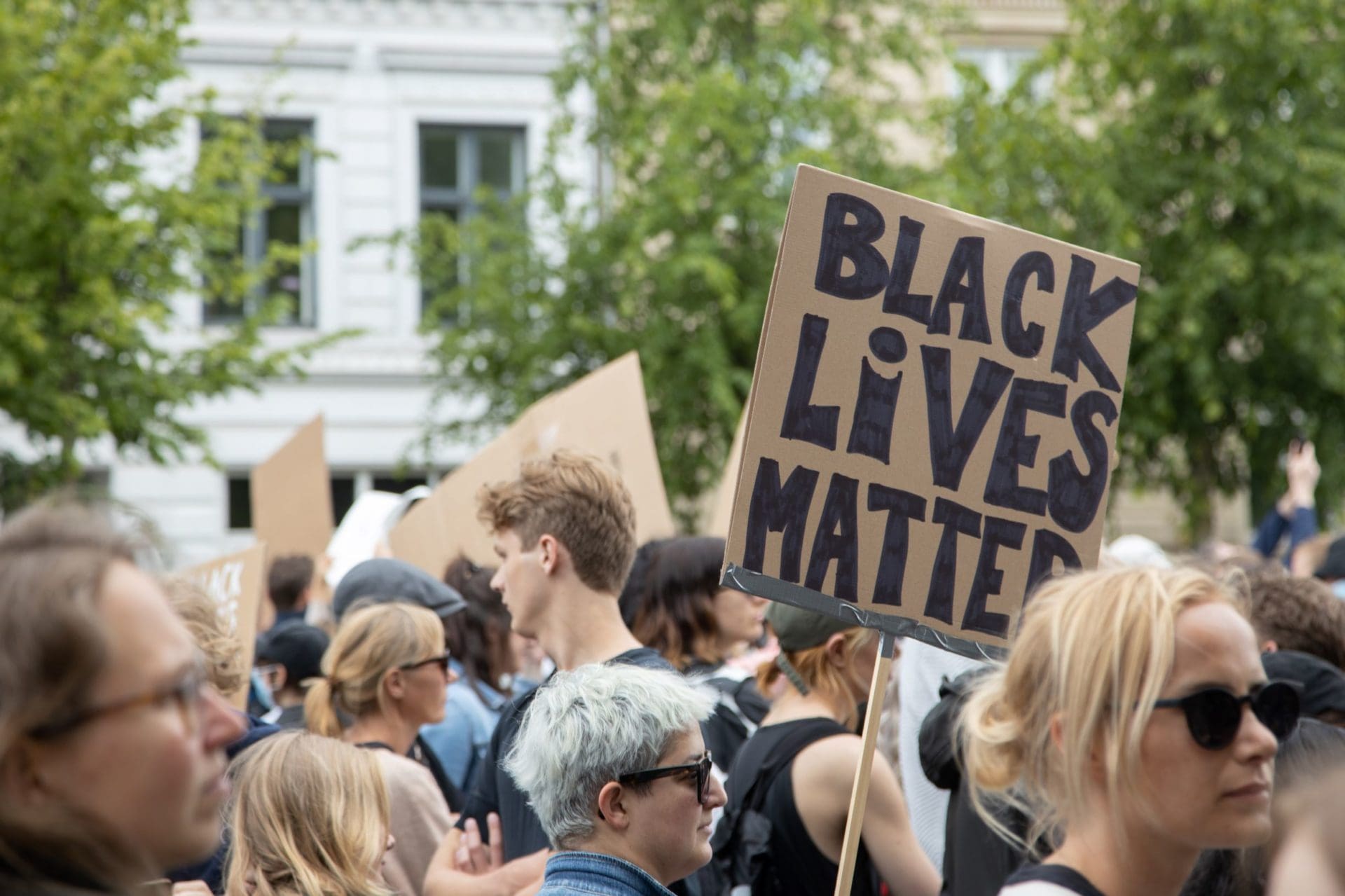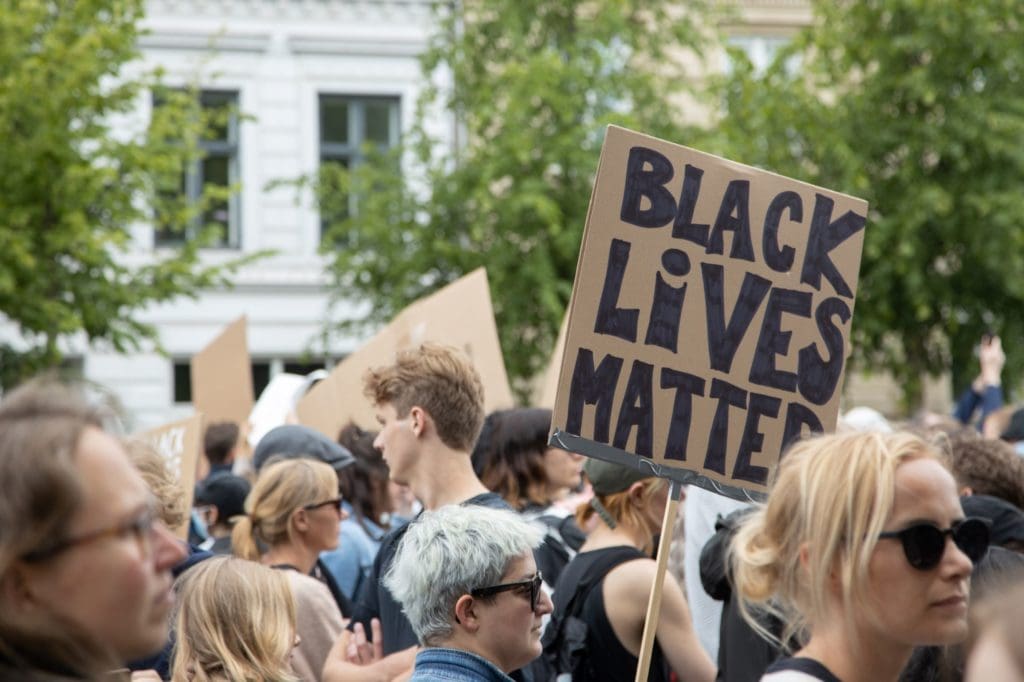 In recent weeks outrage over police brutality in the United States and the subsequent worldwide proliferation of the Black Lives Matter movement has sparked a debate in Denmark, forcing the country to grapple with its own issues of systemic racism. In early June, Black Lives Matter demonstrations (Danish language links can be translated to English by copying and pasting the address into Google Translate here.) were seen in several cities across the country and one demonstration held in the capital, Copenhagen, saw 15,000 participants – one of the largest of its kind. While sympathies and voices of support were aplenty at the time of the public display of discontent, the debate was quickly derailed mostly by concerns over the risks of potential upticks in coronavirus infection rates.
Recently, a new poll made in the aftermath of the demonstrations and reported on by Danish media, suggests that the ephemeral nature of the public discourse regarding racism in Denmark is grounded in public opinion. In it, over half of the respondents stated that racism was not a pervasive problem in Denmark. While 32 percent stated that it was, a large portion of them were between 18 and 29 years of age, suggesting a generational gap in opinions of racism and its prevalence in Denmark.
Walking along the Inner Harbor of Copenhagen, a 20-foot tall statue of Mary Thomas, known as "Queen Mary" in the U.S. Virgin Islands, an important leader of the "Fireburn" labor revolt on St. Croix in 1878, commands a corner of the harbor front, watching the waters. The statue sits in front of the old Danish West Indian Warehouse and was erected as part of the commemoration of the Centennial Transfer three years ago. A stone's throw away tourists flock, or would usually under different circumstances, to the Danish Royal Palace, Amalienborg, which, along with several other prominent buildings in the area, was built with money acquired through the Trans-Atlantic Slave Trade.
"I don't see problems regarding racism in Denmark," Per, a 58-year-old visitor from Skanderborg, Denmark said. "I think that the Black Lives Matter movement comes from some horrible events involving police in the United States, that I think are terrible. But I think the reason we're discussing it in Denmark is of a lack of better things to discuss right now, really." When asked to reflect on the Black Lives Matter movement in terms of Denmark's history as a colonial power and slave-trading nation, he says he doesn't think about it, and that the actions of the Danish state mirror that of other colonial powers at the time. "I believe that it was hard for the slaves. And Denmark was not better than France or the United Kingdom, for example."
Two young women, Signe and Emily, said they think daily of the Black Lives Matter movement and the demonstrations that are happening and are passionate about the subject. While they think it is positive that the movement and questions of racism are gaining notoriety in Denmark, they do not think about it in terms of the country's colonial history. "I honestly admit that I don't think about it. Denmark is a functioning society outwardly, so you get the impression that we have a grip on things. It is only now, that you start to hear about it," Signe, a 20-year-old student said. Emily, 19, also a student, chimed in, "I haven't thought about it specifically in those terms. But I remember from the history books in school that Denmark should feel a sense of pride in being the first nation to abolish the slave trade, and how that was misleading since slave ownership was still allowed." Both are students and are currently residing in London, where they say they are exposed to debates about racism daily, especially on social media.
Memorials of Danish Colonial History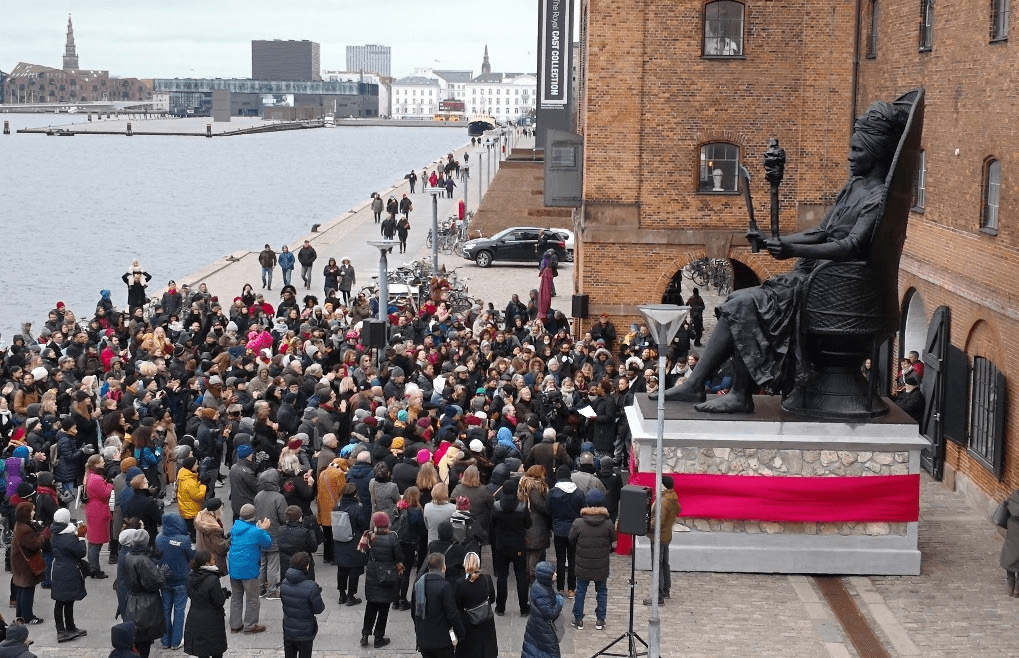 On Thursday, the Virgin Islands artist La Vaughn Belle, who co-created the "I Am Queen Mary" statue, talked at a University College of London virtual event titled "Submerged Histories: Statues, Stories, Salvage" on her experience in Denmark surrounding the 2017 project. "The conversations [of colonial history] in Denmark were extremely limited," she said. Belle said that she and her co-creator ran a strong marketing campaign around the unveiling to make the project feel more permanent. In the end, they surpassed their expectations. "Over 100 media outlets brought the story, and it was trending on Twitter. It helped to penetrate the Danish consciousness," Belle said.
After the virtual event, Belle spoke with the Source about her time in Denmark in 2017. She said Danes didn't know what the U.S. Virgin Islands were when she would say that's where she's from, and she would have to refer to them as the Danish West Indies for recognition. A similar disconnect permeates Danish consciousness about slavery today, Belle said, referring to it as "colonial amnesia." Belle said that after the country sold the Virgin Islands to the United States, Denmark intentionally distanced itself from the Virgin Islands and its colonial past. Because there was not a major migration of Virgin Islanders to Denmark, it was easy for Denmark to "purposefully dis-invest" and forget its dark past.
"It was very painful to be forgotten. We see the tremendous impact of the Danes on our islands on a daily basis in our architecture and street and town names, which makes it both painful and shocking to be unremembered," Belle said. "The 'I Am Queen Mary' statue was an attempt to penetrate the collective consciousness in Denmark."
Belle believes that the stories we tell ourselves are important and that statues like "I Am Queen Mary" are both political and artistic statements. "We were trying to shift the ideology of power and challenge who gets remembered in public space," she said.
In 2017, the Black Lives Matter movement in Denmark was just forming. Belle said she attended one of their early meetings, and that the group organized a march that directly preceded the "I Am Queen Mary" statue dedication ceremony. About 100 people attended the event and chanted "I am Queen Mary" as they walked from the former Christianshavn prison where the Queens of the Fireburn were held after the 1878 labor rebellion to the "I Am Queen Mary" statue.
Belle said she is surprised by the shift in the conversation in Denmark and the growing support for the Black Lives Matter Movement but feels "conversations around race are still very nascent."
The City Council of Copenhagen is expected to vote on a motion on whether to name new streets after prominent freedom fighters and other island heroes. While this discussion is still in its infancy, Danes have seen local debates in countries such as the United States, the U.K. and Belgium on the question of renaming streets or removing public monuments with painful colonial or racist legacies.
"Sounds awesome!" Signe exclaimed when asked if it would be a good idea to name streets after Virgin Islands freedom fighters. The 58-year-old Per remained a bit more skeptical. "It could be, for lack of any better ideas. That would also be fitting," he posited while affirming that Danish authorities should not make any special considerations of the former Danish colonies when deciding on street names.
While Denmark's historical presence as a colonial power in the Caribbean seems to have dwindled in the public consciousness, the country's colonial presence is felt markedly more so elsewhere. In the ongoing cultural debate over racism in Denmark, several statues of Danish colonizers of Greenland, and other influential persons related to the former colony now officially a part of the Danish Realm, have been vandalized and covered with paint. Statues of the Danish-Norwegian missionary Hans Egede, who was among the first colonizers of Greenland, have undergone the same treatment – both in Copenhagen and the Greenlandic capital of Nuuk, which he helped found. The pillars of both statues were also spray-painted with the words "Decolonize" – an apparent outcry for the decolonization of Greenland, where ongoing domestic debates of secession are taking place. A Greenlandic member of the Danish parliament, Folketinget, called for a removal of the statues of Hans Egede in the wake of the incidents.
In spite of the divide of opinions among the population in Denmark concerning domestic racism and how to deal with colonial history, there seems to be an emerging consensus over the need to create more awareness about the subject. Per stated he does not think that a lot of Danes know enough about the country's colonial history, and Signe and Emily said they think that admitting past crimes and raising awareness about it is the least Danes can do.
Whether adding a focus on colonial history in educational institutions or cultural happenings will raise more awareness in Denmark of the country's painful history related to colonialism and the slave trade is uncertain. For now, efforts to bring the long-lasting effects of past generations into the minds of 21st-century Danes have hitherto failed to penetrate widely.
"How do you look at this history and not think there is something to repair," Belle asks.
Kelsey Nowakowski contributed reporting to this story.