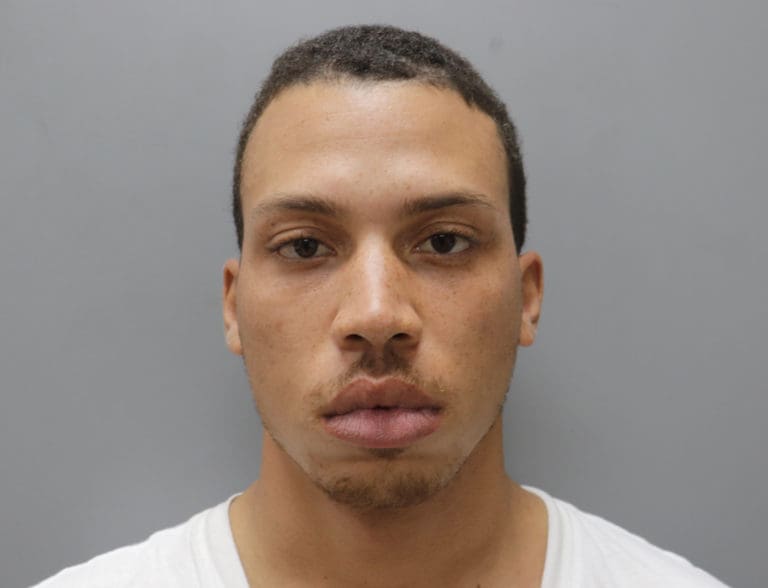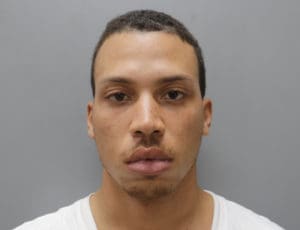 A suspect arrested for allegedly returning a rental car that was involved in an early evening shooting in Cruz Bay Quarter is expected to make his initial court appearance on June 19. The man has not been charged for taking part in the shooting.
One man was wounded by gunfire June 2 near the Cruz Bay Post Office. Hasani Liburd, 27, was arrested the following day and charged with being an accessory after the fact. That charge means the person is not accused of taking part in the original crime but is being charged for helping the person responsible in some way to to evade arrest.
Police Spokesperson Toby Derima said police closed in and made the arrest as Liburd was seen driving a vehicle to a car rental business.
In a separate statement related to the shooting, Derima said the victim – who was not identified – was shot while walking near the post office on Wednesday night.
"The victim reported to detectives that he was walking in Cruz Bay near the U.S. Post Office, heading to his residence when a white Jeep Wrangler pulled up next to him. An occupant in the vehicle fired several shots at the victim, hitting the victim several times," Derima said.
As they announced the arrest on June 3, police said the vehicle driven by the suspect matched the description given by the victim.
The suspect claimed to have no knowledge of the shooting incident. An official at the Superior Court said Friday that Liburd's bail was paid, and he was released pending court proceedings.
Police urged anyone with information connected to the June 2 shooting to contact the V.I. Police Department Investigations Bureau at 340-774-2211 ext. 5610.
Information can also be shared over the confidential hotline at Crime Stoppers USVI at 1-800-222-8477. Anonymous cash rewards are often made available for tips left with Crime Stoppers that lead to identification of suspects and arrests.