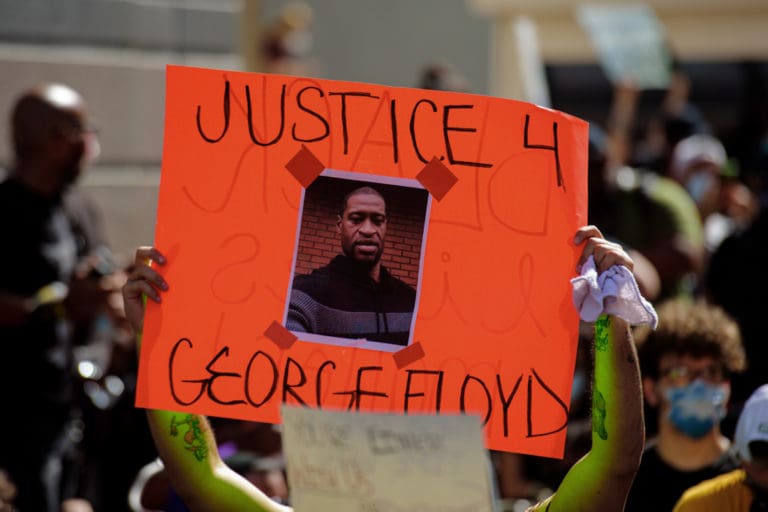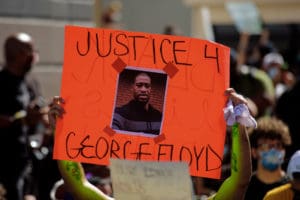 Activists on each of the three major U.S. Virgin Islands have organized protests to honor the memory of George Floyd, who died May 25 while in custody of a Minneapolis police officer, who is now under arrest and charged in the death.
Video of the incident – in which the officer knelt on Floyd's neck for almost nine minutes while Floyd said he couldn't breathe, then called for his dead mother before losing consciousness – went viral in the days after the incident, leading to waves of protests – sometimes violent – across the U.S. and around the world.
The first territorial protest is scheduled to take place Thursday on St. Croix in the form of a motorcade. The procession of vehicles will start at 4 p.m. at the D.C. Canegata Ballpark and end in Frederiksted, also known as Freedom City.
Event organizer Aida Almestica-Franco said watching the video of Floyd's death broke her heart.
"I cried so much and didn't even know who he was. After seeing how many cities, states and countries around the world had participated, I knew in my heart we need to say something too."
The next day Almestica-Franco said she wrote a Facebook post and the idea spread like wildfire. She assembled a team of six individuals to help her. The six people helping her organize the event are Tuskani Mr. Lovers Rock, Peggy Franco, Kara and Michael Morrell, Sue Hunstad and Katie Nelson.
"I just want everyone to come together safely and for a common good. We need to work together for a solution. I want this to open the door to change and acceptance of everyone. I want this to open the door to discussions. I want this to open the door to a call to action … I hope and pray we don't stop talking about the problem and solutions. Ultimately, this is not about me, but I want to help end this generational curse that my black friends are living in … I'm here to do whatever I can to end racism," Almestica-Franco said.
Team member Hunstad said she too believes the motorcade will be a catalyst for change.
"We get to show how St. Croix people can come together with police. That partnership is huge. We can set an example that we don't have to be directly affected [by police brutality] to show compassion," Hunstad said.
The islands of St. Thomas and St. John are banding together for a "Black Lives Matter Protest and Memorial" on Saturday.
On St. John the protest will begin at 9 a.m. at the National Park dock, and participants will march around Cruz Bay, a route similar to that used for J'ouvert. On St. Thomas the protest will begin at 9 a.m. at FirstBank on the waterfront.
Brigitte Berry and Anjali James are organizing the event on St. Thomas, and Jalayne Jones is the St. John organizer.
Jones said islanders need to be in solidarity with their stateside brethren for many reasons.
"First and foremost, whether we like it or not, we are Americans. It affects us too. Also, we have family in the states. At some point we have all been or will be on the mainland. It would not behoove us to ignore the problems in the states when they resonate with us very intensely. We're a predominantly black region. We can't pretend it doesn't exist just because we're not in it," Jones said.
Jones has firsthand accounts of experiencing racism both at home and stateside.
In high school she said she had a white guidance counselor who asked her for her top three college choices and was told she should be more realistic about her choices.
"She [guidance counselor] did not mention this to any of her non-people-of-color students. Meanwhile, I had straight A's, was president of National Honor Society and a part of many different 'impact the world' clubs. I was also an athlete. It was incredibly saddening and if it weren't for my teachers then, I probably would've been discouraged completely from going to college. I went on to be accepted to all three and graduated from the one I decided to go to," Jones said.
Jones said she hopes the nationwide protests will end police brutality in the states and bring more awareness to the issues at hand "because they're real and we're tired of them getting swept under the rug as if our lives don't matter."
Participants are encouraged to wear masks and Jones said it is often the case that "we natives are not included in their narrative and it has to stop. There are things that cannot be 'one loved' away, and we implore anyone who claims to love the Virgin Islands to stand up with us and denounce racism."