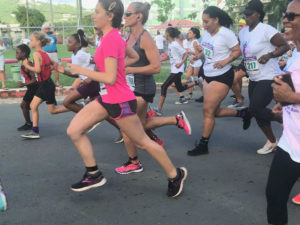 While individuals and business have been dealing with an array of new challenges during the coronavirus epidemic and resulting economic downturn, St. Croix charities have their own troubles – especially raising money.
Most nonprofit organizations earn operating funds from fundraising or grants, which are not easy to win. They depend on events or memberships to pay staff and for the services they provide and during this time of social distancing, galas, golf tournaments, secondhand stores and races are not possible.
Not only will the community miss the events, but most of the organizations will suffer financially.
American Cancer Society
One of the island's largest events that is absent from the calendar this spring is the Relay for Life, hosted by the American Cancer Society. The two-day event includes teams of sponsors running and walking around a track at the St. Croix Educational Complex for 24 hours. There is live music, hot food and motivational speakers to keep participants awake and alert through the night.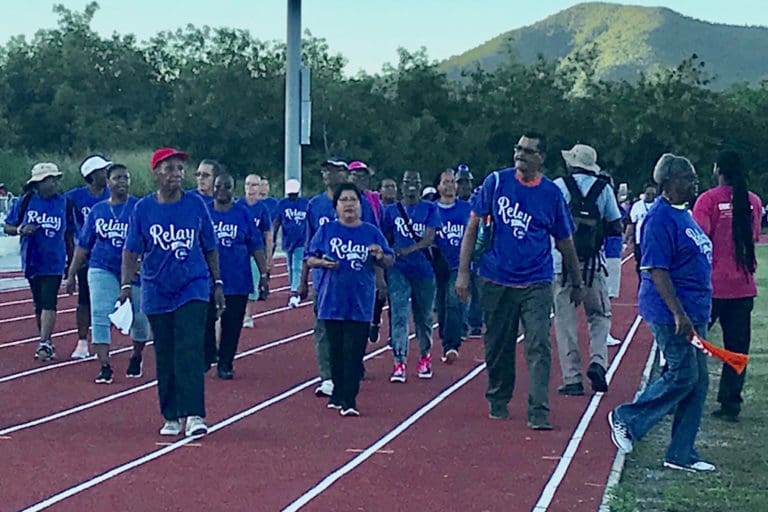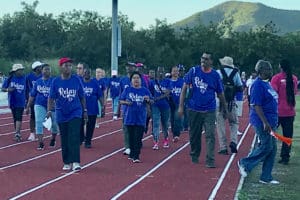 The popular St. Croix event was recognized nationally last year for raising almost $150,000. This year, the 19th annual relay has been postponed until 3 p.m. October 24-25 on St. Croix, according to ACS's Dona Jones.
"We can't afford to cancel it. There are too many people in the Virgin Islands that need our help," Jones told the Source.
ACS closed its offices in the territory after the 2017 hurricanes and the volunteer leaders work remotely. Unfortunately, a space to hold a relay on St. Thomas has yet to be identified.
Jones said there is a special program for cancer victims in the U.S. Virgin Islands who need to travel for treatment. Her instructions were to call 800-227-2345 and ask for the special Virgin Islands program for zip code 00823.
Those who want to register for Relay for Life or buy luminaries can call Jones at 340-227-9257 or Rosalie Javois, chairwoman of the event, at 340-513-4620.
The Botanical Garden of the Virgin Islands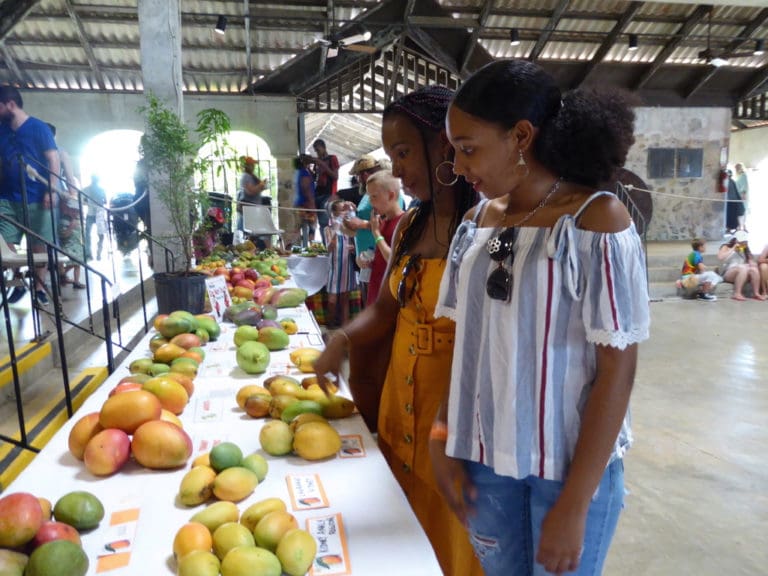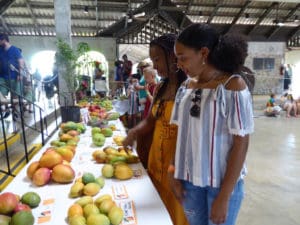 One of the most popular events of the year – Mango Melee – won't be held this year at the St. George Village Botanical Garden, now known as the Botanical Garden of the Virgin Islands. Amy Parker DeSorbo, events and rentals director, said in a text message that they still have hopes of being able to host the holiday events. Executive Director Dewey Hollister is working on Christmas Spoken Here, Under the Mistletoe Gala and the Christmas Tree Lighting Extravaganza, she said.
Instead of Mango Melee, DeSorbo said there will be a membership drive in July. People can enroll now at the website SGVBG.org or sign up to volunteer at the garden or for an event.
Queen Louise Home for Children
Also, in June, supporters of Queen Louise Home for Children will miss the annual Kayak for Kids, where sponsors paddle kayaks around the west side of the island to raise funds. Junia John-Straker, chief executive officer of Lutheran Social Services who manages Queen Louise Home, said they had big plans to celebrate the 20th anniversary of the event.
"We are kind of watching what happens. Maybe we can have it at the end of August before school starts," she said. "It would be fun if social distancing has disappeared before the kids go back."
LSS had just completed a fundraising golf tournament in March before stay-at-home order went into effect. John-Straker said they hope to have another golf tournament next year.
The organization receives some grant funding and has not lost any employees or been unable to meet payroll. The Early Head Start program and others are receiving payless paydays stimulus funding, she said.
St. Croix Animal Welfare Center
While the St. Croix Animal Welfare Center has had to cancel fundraising efforts, work has increased for this essential business. They divided staff into two teams to avoid contagion of the entire staff if one person gets coronavirus. Some people are working from home. That means fewer employees at the shelter at any given time and hours and services were limited for a time. Hours are now back to normal – 8:30 a.m. to 5 p.m.
Fortunately, there haven't been more animals than usual surrendered to the animal shelter, according to Denise Blanchette, operations manager. There have even been adoptions by people who are looking for companionship during the epidemic, she added. The staff have had to complete more tasks associated with placing animals in foster care and preparing for flights to the mainland. Flights to partner shelters in Florida recently have resumed.
Cancelled special events decrease contact with community members, Blanchette said, along with the resulting lack of funds needed for operations. This year, she said the AWC won't hold Barks N Brews, the Pledge Party, the Bartender Challenge, Dog Days of Summer carnival and two golf tournaments.
Although the V.I. government has promised funding for years and even included small amounts in previous budgets, AWC has received nothing. The charity relies on sponsors and donations from the public. Considering the straights the government is having to cut millions in spending to bring its budget back into balance, the likelihood that there will be any money for nonprofits is slim.
St. Croix Environmental Association
The St. Croix Environmental Association has not only had to cancel fundraising but also its summer camp and other programs. Jennifer Valiulis, executive director, said there are no regular office hours and she and the part-time bookkeeper work from home unless they need a printer or other office supplies.
"We're trying to figure out what we are going to be doing," she said. "And, we're looking at grants more strongly."
In the future, SEA may have to reassess school programs, snorkel clinics, hikes as well as summer camp. The silver lining for SEA's downtime is they have improved trails, bird hides and added benches and signs to the Southgate Reserve. Unfortunately, more trash than normal has accumulated in the reserve picnic area.
"We haven't been able to do beach cleanups, but it shouldn't be up to us," she said.
The SEA director said the nonprofit has been paying rent, expenses and contractors and are trying to support donors because they are "mindful a lot don't have the money to donate." For fundraising, a smaller event is being planned around the holidays, depending on what businesses can donate for an online auction.
The Women's Coalition of St. Croix
Next week, the female population on the island will miss the Women's Coalition of St. Croix's 36th annual Women Race, which brings awareness to domestic violence in the territory.
The Coalition has not closed during the pandemic – counselors continue to help clients – nor has anyone been laid off. In fact, domestic violence calls have increased 50 percent and are being routed through cellphones, according to Clema Lewis, executive director of WCSC. None of the 20 employees has missed a paycheck and some painted the secondhand store when it was closed.
Lewis said a virtual Women Race will be held, probably sometime in August. Sponsors and runners can sign up, pledge funds and run a course wherever they are. They will turn in their time, on the honor system, and receive a certificate.
"It's been 34 years, and we didn't want to lose the momentum," Lewis told the Source. "This whole thing [COVID] does impact us, but people believe in our work and still are sending in checks. Maybe not as large a check, but checks."
Encouraging news for the program – the Clothes Closet was shopped heavily when it reopened last week and a former resident sent her stimulus check as a donation.