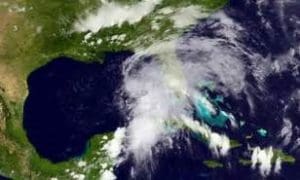 Viya advises its employees and customers that in the event of a severe storm, hurricane, natural or man-made disaster, it is important that they tune into local radio stations and television stations, and connect to social media to stay abreast of weather conditions and updates from the company.
Jennifer Matarangas-King, vice president of public relations and governmental affairs, said, "This year is unlike any other year as we are all preparing for the hurricane season while battling the COVID-19 pandemic. The current situation will provide new challenges and Viya is committed to keeping customers connected before and after any emergency that our community may face.
"We are ever hopeful that we will be spared from disastrous weather throughout the season, but we encourage our employees and our customers to stay tuned to the media for weather updates. We have been engaging with our customers via live radio shows, social media and a variety of media channels. We are constantly advising our customers that Viya is working diligently on disaster preparedness because we know the importance of communication for everyone from students to business customers."
Viya's website (www.viya.vi) is a useful customer care and billing portal that allows customers to receive assistance and critical information around the clock. Viya's Facebook page (www.facebook.com/ViyaUSVI) is another source of real time updates in the event of a disaster.
Viya also encourages customers to sign up for the Virgin Islands Territorial Emergency Management Agency's (VITEMA) alert system to closely track the path of impending storms and actions that are being taken by the local government.
Customers can simply log on to www.vitema.vi.gov to register to receive emergency alerts on their email, wireless mobile device or telephone. The Viya team regularly collaborates with VITEMA on a series of training initiatives and continues to support VITEMA's efforts to keep the public informed of all natural disasters including hurricanes.
"We are asking all of our customers to include the maintenance of their critical communication equipment on the list of things that they should consider as they prepare for the upcoming hurricane season. Just as we all keep spare batteries for our flashlights and radios, we must ensure that our modems and wireless devices are adequately charged and we have spare power sources," said Matarangas-King.
After hurricanes Irma and Maria, Viya immediately erected Wi-Fi hotspots throughout the Virgin Islands, and the public Wi-Fi hotspots are still open for the community. A complete list of Viya's hotspots throughout the territory is available online at https://viya.vi/free-hotspots/.