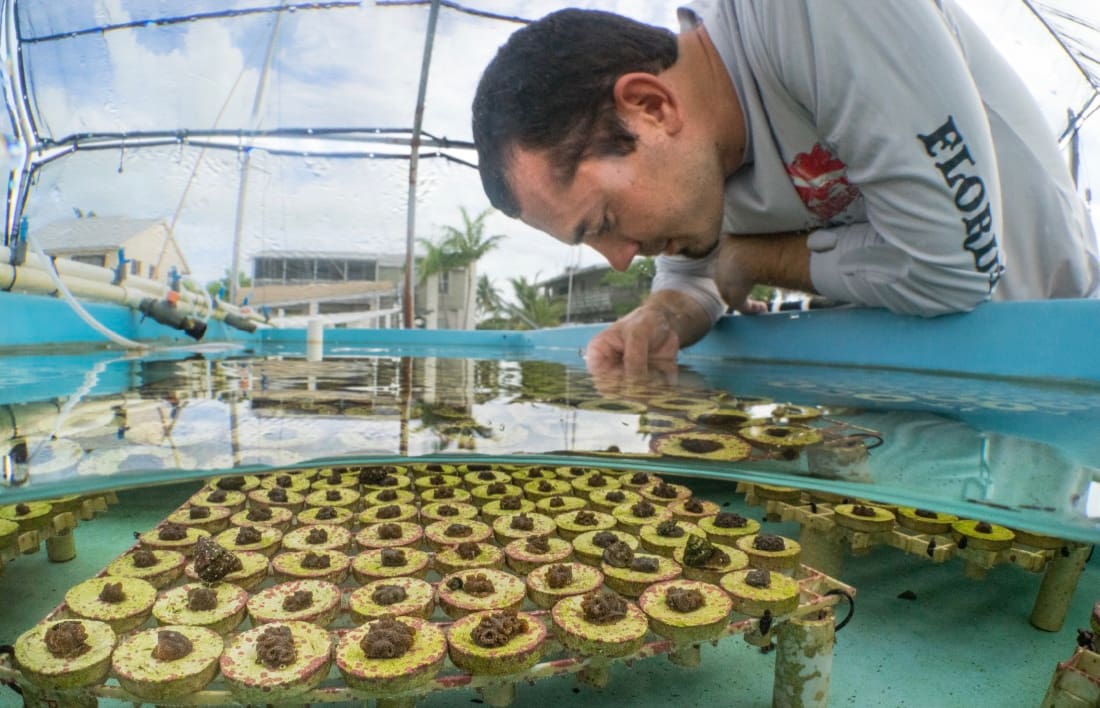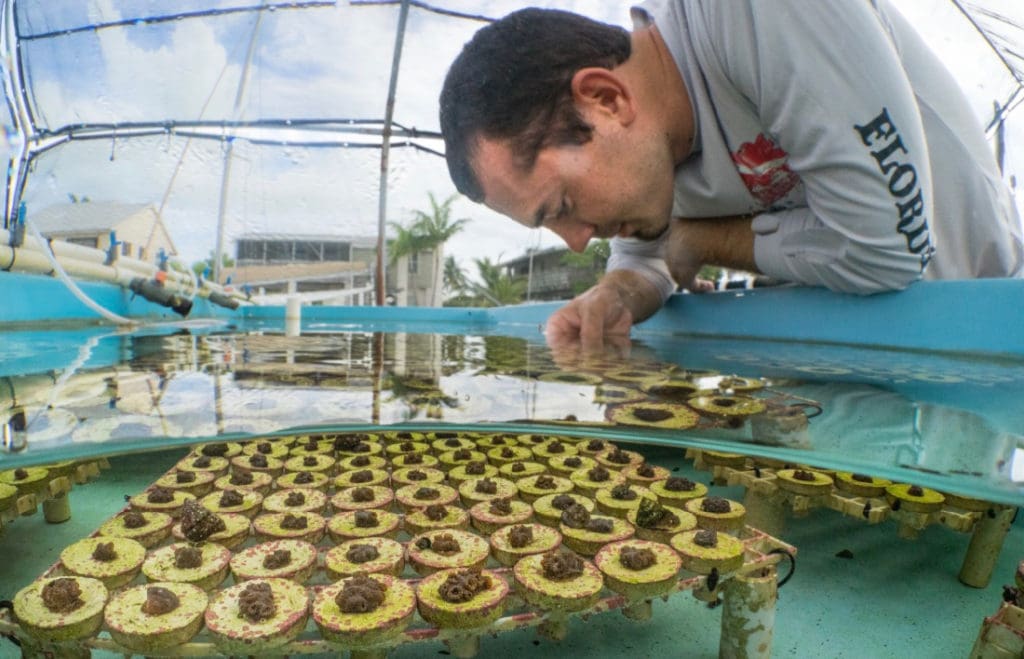 As climate change and coral disease ravage reefs in the USVI, Dan Mele, a graduate student working on a master's thesis in the marine and environmental science program at UVI, is testing a new coral planting method.
Traditionally, planting coral involves taking healthy corals from a reef and breaking them into smaller pieces, Mele said. These smaller pieces, or "fragments," are grown in a coral nursery till they've matured enough to be replanted on a reef.
"It's a great technique, and it works in most cases. The biggest downside is nurseries are expensive and it's time-consuming," Mele said.
According to a nonprofit coral organization, Reef Resilience, there are field-based and land-based nurseries. Field-based, located in the ocean, require divers to periodically check and clean. While typically lower in cost, these field nurseries are vulnerable to environmental extremes. Land-based nurseries, however, are controlled environments protected from environmental extremes, but require more equipment and experienced staff trained in water chemistry and aquarium husbandry.
Mele's research could develop a more cost-effective coral fragmentation method. It's called "direct outplanting," Mele said. Instead of using a nursery to grow coral, Mele and a small team fragment coral on site, and immediately plant them back onto the reef. All this is done out the back of his Jeep Grand Cherokee dubbed, "The Fraggin Wagon."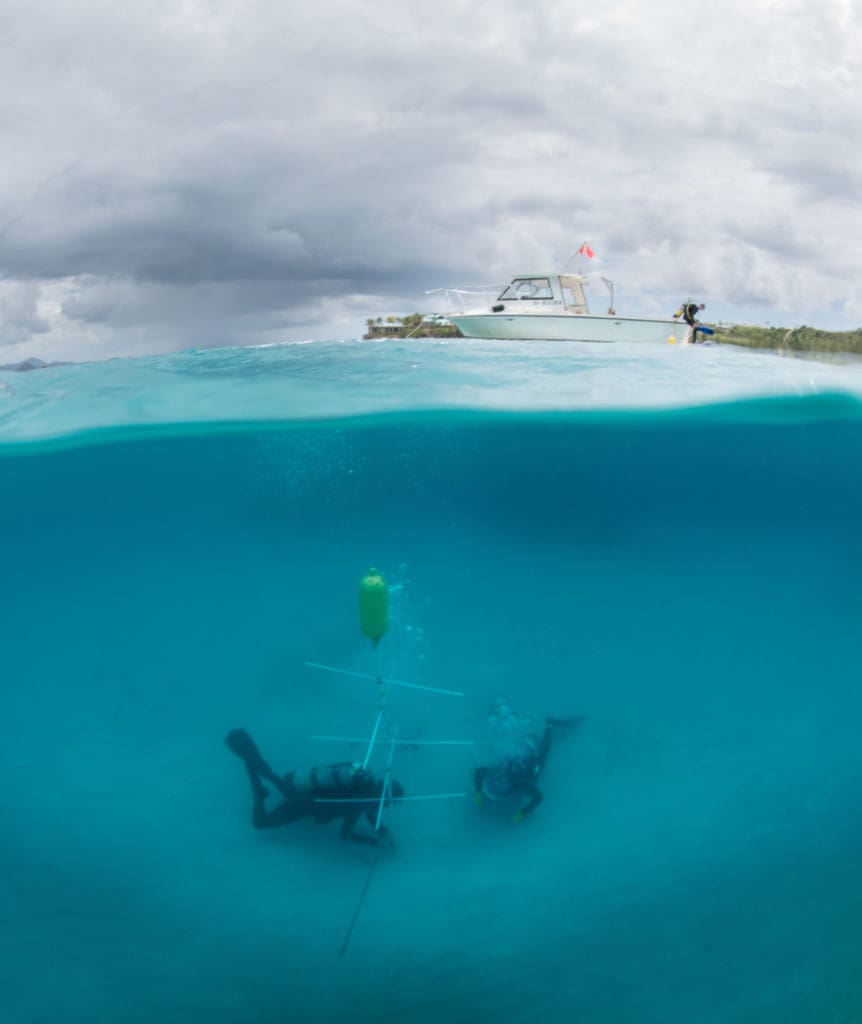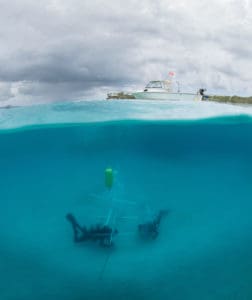 "The advantages to that is, everything is done in one day, you're not bringing the corals into a nursery system, and the corals are already adapted to the environment," Mele said.
According to Mele, it is believed that because direct outplants don't go through the optimal conditions of a coral nursery they may be more resilient to environmental extremes, a claim that will be tested in the study.
In support of Mele's master's thesis, 80 corals have been planted off the shores of St. Thomas using this method, with 160 more to be planted in the next 3 months for a total of 240 corals. Mele's study comes at a time when "coral disease affects roughly half of the coral species in the USVI," according to the Virgin Islands Established Program to Stimulate Competitive Research.
In 2019 Mele traveled to Belize to learn the technique from Lisa Carne, director of Fragments of Hope.
"It's pretty amazing to see what Lisa's done, but she hasn't published much of her work, and that's what we want to do here," Mele said.
Carne was the first person to do direct outplanting, but outside of Belize the method has found little success.
"We don't know why it hasn't been successful elsewhere, it's believed it could be because of human error in execution," Mele said.
The lack of scientific literature on coral fragmentation underscores the importance of this kind of research. Once Mele's study is complete other biologists will be able to compare methodologies to see what's working, what's not and possibly pave the way to a standardized technique for direct outplanting.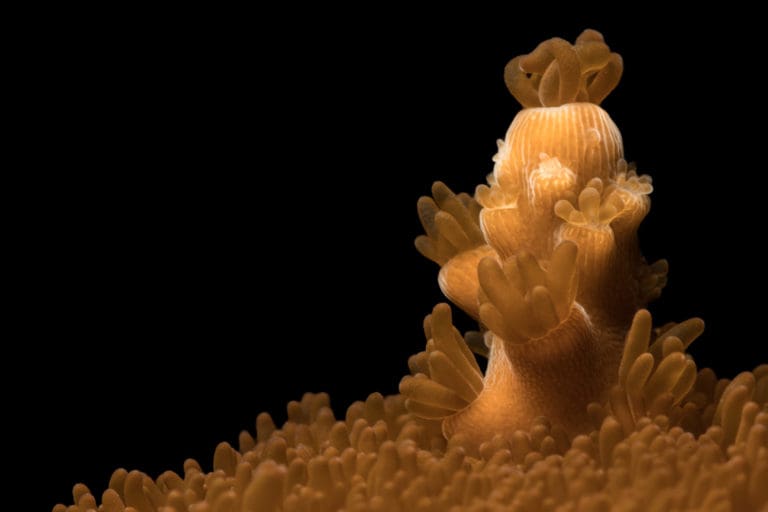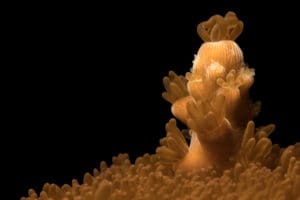 With pathogens such as Stony Coral Tissue Loss Disease obliterating reefs throughout the Florida Keys, and now the Caribbean, restoration with susceptible species is a controversial subject. "It could be adding fuel to the fire, we just don't know, it could just be putting corals out there to get diseased," Mele said.
To avoid this, Mele is using elkhorn coral.
"The advantage to working with this species is it's a really fast grower, and in terms of recent events and as far as we know, it's not susceptible to Stony Coral Tissue Loss Disease," Mele said.
Direct outplanting could play a large role in reef rehabilitation, but according to Mele coral restoration comes on many fronts.
"There are times when a nursery is needed over the direct outplanting method. For example, if you are working on a species that has such low populations, you could bring them into the nursery, fragment them, grow them and fragment them again until you have a large number before you start outplanting," Mele said.
Using Carne's technique, Mele's study will be the first to compare the coral health parameters such as the survival and growth rates of nursery-grown coral versus corals directly outplanted.
"If it's successful here, then we will have good science that tells us direct outplanting is capable outside Belize, and should be tried elsewhere in the Caribbean," Mele said.