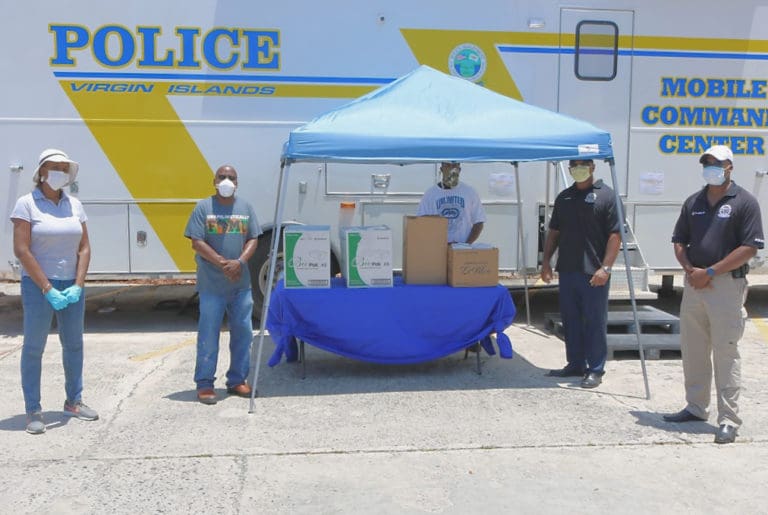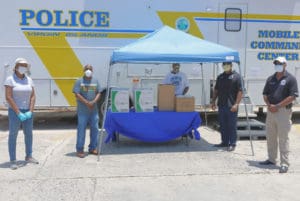 Officers of the V.I. Police Department's St. Croix District were recently beneficiaries of 100 plates of food, donated by actress Naturi Naughton of "Power."
The food donation, organized by Delegate Stacey Plaskett's office, was presented to the officers Sunday at police department offices in Mars Hill, outside of Frederiksted.
Plaskett, who was present with staff members at the food donation, said Naughton, whose family is from Frederiksted, reached out to her and said she wanted to provide support to the people of the Virgin Islands.
"We have been going throughout the island serving food, primarily to the elderly and to those with disabilities, during this time," Plaskett said. She said her office decided to donate hot meals to employees of the Gov. Juan F. Luis Hospital the day before and decided to give meals to police officers to show appreciation for the job they are doing.
Police Commissioner Trevor Velinor thanked Naughton and Plaskett for the donation.
"This just shows that Virgin Islanders, whether domestic or abroad, we come together," Velinor said.
The food was prepared by Ciboné, a restaurant in downtown Frederiksted. Much of the ingredients were sourced from local farmers and fishermen, according to Plaskett.
Naughton has already given meals to some 100 families and four local nonprofits on St. Croix, where she traces her roots.