This is the first in a new Source series being developed on violence, its ramifications and potential solutions.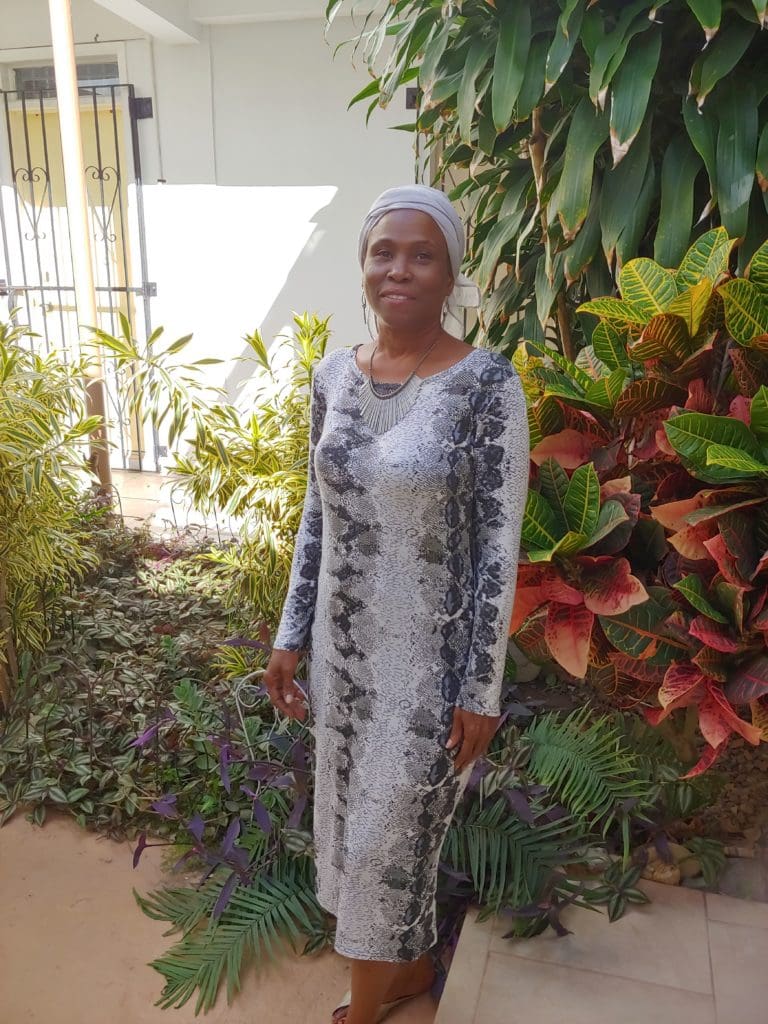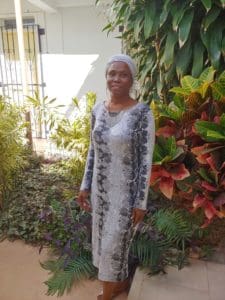 Bernadette Gonsalves has for the last 11 years worn the grief of losing her son to gun violence sparingly.
With five dead men added to the St. Thomas homicide list in April so far, all the quiet battles she has fought and won, and lost, have begun to haunt her sleeping and waking hours.
"It is a nightmare you never wake up from," she said. "But with every gun shot, every death, every scream of a mother or father being told of the death of a son or daughter, the nightmare gets more real."
Gonsalves started the Issachar K. Tigre Chinnery Foundation – Victims United Inc. – an intervention program for survivors of homicide victims –  in September 2009, three months after her son was gunned down in a nightclub.*
"Right out of the box, I knew what I had to do," she said in an interview in early February.
The story being pursued back then was held until a time could be arranged to meet with survivors who have been supported by the services offered by Victims United and was then usurped by COVID-19.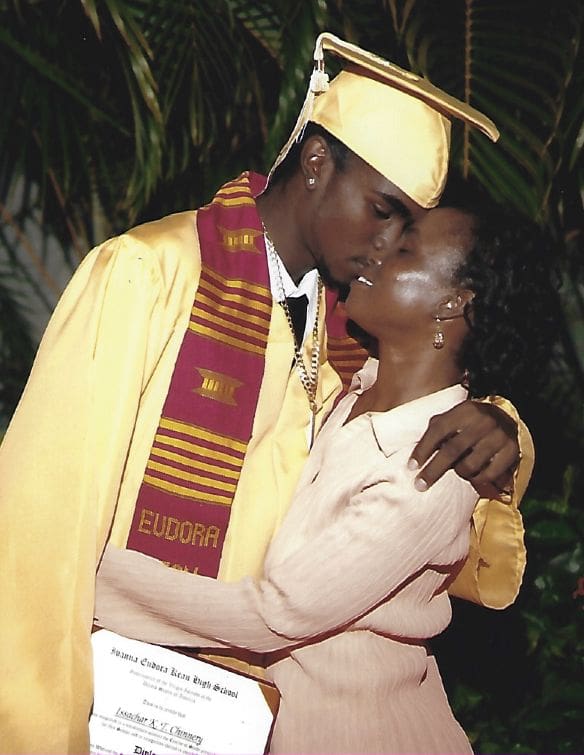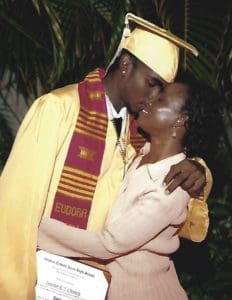 But with the eruption of gun violence that has beset the community in the last few weeks – and that has the territory on track for a record year – the desperate need for support for survivors became glaringly obvious.
Even before COVID-19 sent the community running for cover, the agency was struggling, but continued – without any significant funding – to offer services, including support groups and intervention counseling for survivors of homicide victims.
Now, with the addition of social distancing, the challenges are even greater.
In a community that is well aware that a significant number of the homicides are retaliatory, there are few measures more important – particularly in the area of intervention.
Gonsalves was brought back to her mission's importance by one of this month's homicides that left four children orphaned. Their mother died young, several years ago, leaving their now-dead father, Michael McKie, to raise them.
With the death of 35-year-old Junior Akimo Freeman, who left behind his 3-year-old daughter who a source said was almost constantly by his side, a fifth child is left without her father who was raising her – in a matter of two weeks.
Freeman's mother, who asked not to be identified by name said, "He was a single father to his daughter whom he loved and cared for daily," she said. "He was a very doting father. He did what he had to do to provide for himself and his child."
That is five orphans from two homicides.
No one knows for sure how many times this is repeated every month, every year in the Virgin Islands where it rare for the public to be aware of these orphaned children.
Part of that is the nature of confidentiality around the survivors to shield them. But a larger more telling issue is that the statistics are not kept anywhere that the Source was able to uncover.
There is an axiom about alcoholism that says for every active alcoholic 25 people are directly affected.
No such accepted truth is found for the survivors of homicide, at least in the U.S. Virgin Islands.
An attempt to find out who might be keeping stats circled back as is inevitable in a small community to Victim's United.
In an email response to a query to the Law Enforcement Planning Commission's federal program coordinator, Angela Campbell, she wrote, "The stats you are interested in may be available through the V.I. Police Department's Research Office; another option may be other victim service programs in the territory – and possibly Victims United –  that may have provided services to families."
Gonsalves didn't miss the irony in Campbell's response.
"That is one of the really important things Victims United can do – wants to do … track and assemble statistics," she said. "But it is impossible to do without money."
And money is what has been illusive, sporadic and in short supply over the 11 years since the organization was founded.
They have gotten a few grants, but at least one or two of them required spending money up front and then being reimbursed. Gonsalves has done that, but the up-front money well runs dry quickly.
Among the other Catch 22s, grants also have requirements for things like the statistics no one has.
Another suggestion from Campbell was, "The Department of Justice may have limited data as they would more than likely represent the cases that have been brought to justice, but not the unsolved ones."
This of course raises another question about the number of unsolved and unsolvable homicides. Some survivors may find solace in apprehension and conviction. But that is not to be confused with the end of mourning or some sort of complete recovery from their pain.
The idea of "closure" for the survivors is a convenient term used by those who have not experienced the loss of a close family member to violence. For survivors it is mostly meaningless.
Closure is a "myth," Gonsalves said.
She relayed a story of a survivor she worked with who described the constant companion of her loss this way: "My shoes hurt. They are too tight. My feet are blistered, but I have to keep walking and I cannot take them off – ever."
Naturally, Gonsalves too wears those crushing shoes. But, she said earlier this year, "I am aware if I lose myself while talking about the programs, I don't show the joy."
The joy for her comes with the many survivors' needs the organization has met over the years including outreach services; scholarships for aspiring high school graduates; emotional support through individual, family and group counseling; and ongoing support groups. Victims United has also provided referrals to other services and assisted survivors in completing applications for compensation through the Criminal Victims Compensation Commission program.
David Kennedy, author, criminologist and founder of two problem-oriented group intervention programs, Operation Ceasefire and National Network for Safe Communities spoke Thursday in a phone interview about the dearth of such support services in the many communities he has worked in across the globe.
"It is shocking the lack of attention to, tracking and recording of, much less responding to, the needs of the survivors," he said.
They are invisible. And that is what Gonsalves has sought to resolve.
"Our organization has created a platform for these victims, given them a voice," Gonsalves said. "Their cries can be heard, their issues, problems, challenges and struggles can be brought to light. Their situations can be addressed."
But not without funding.
Gonsalves put together a budget last fall and presented it to local senators in the hope of getting financial support for fiscal year 2020. The total came to $350,000.
In a discussion a month ago Gonsalves said, "We could probably cut out some of the travel expense," which is mostly for travel between islands, which she has done.
Leslye Webb, St. Croix VIPD victim witness advocate, said the workshops that Gonsalves conducted on St. Croix for police officers and other public safety personnel was awe-inspiring. Webb said rarely has she ever seen anyone able to elicit the emotional response from police officers that Gonsalves did.
Gonsalves has initiated and run several workshops that social workers have lauded including one that featured Clementina M. Chery, founder of the Louis D. Brown Peace Institute.
Gonsalves is aware it's not only the survivors who are helped.
"Perhaps the angels we create in the community," Gonsalves said, "come through providing outreach and training for not just the V.I. Police Department, but our Fire Department, Education and other service and care providers throughout the territory."
She wants survivors, no matter how old their wounds, to know resources to help them are available and that they can call 340-642-5204 for help.
* Author's note: The Source for 20 years has published the sterile press releases coming from the V.I. Police Department as the parade of homicides has continued unabated. We have also published every year for those same 20 years an equally colorless annual count of the victims. It was my decision not to include links to those in this story because it only serves to remind the survivors of how little the community knows of their unimaginable losses, and to open the wounds of their unresolved pain.