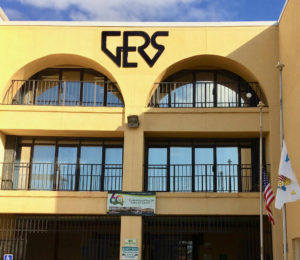 The dispute over unpaid funds owed by the U.S. Virgin Islands government to the Government Employees Retirement System is bound for federal appellate court. Lawyers for the Justice Department filed an appeal the same day a District Court judge on St. Thomas ordered the government to pay $63 million.
The $63 million was included in an April 3 ruling in a consent decree enforcement that began in the 1980s and was reinstated in 2016. District Court Judge Curtis Gomez ordered the government to pay in seven installments, every 30 days, starting May 3.
Missing contributions from the retirement system – some dating back as far as 1991 – and interest on late contributions were calculated by an outside consultant. The April 3 order said neither the government nor GERS kept adequate records of contributions over the years.
The sum includes $6.1 million in interest for late payments made to the system between 2010 and 2018; $13.8 million in unpaid employer contributions from 1991-2009. There is also $43.1 million in unpaid interest on employer contributions from 1991-2009.
Assistant Attorney General Carol Thomas-Jacobs argued at prior hearings that the government did not owe money because claims were made after a two-year statute of limitations ran out. Thomas-Jacobs also accused GERS of failing to exercise diligence in making its claim.
But Gomez said statute of limitations do not apply in consent decree cases.
"The amount owed is necessary to repair and to make the payee whole. It is not a windfall. It is an overdue debt for an injured party," the judge said.
The notice of appeal to the United States Appeals Court for the Third Circuit came from the government the same day as the order to pay. On Wednesday, lawyers for GERS also filed a cross appeal, saying they would ask the appellate to uphold the judge's order.
The government retirement system is forecast to run out of cash reserves by 2024. At the last evidentiary hearing in District Court, an attorney representing the government cited an obligation to represent all of the people of the Virgin Islands, not just government employees.
In response, the judge said the money owed to GERS was not the government's money but instead belonged to the pension system and its members. Gomez also admonished the government lawyers, asking if the government felt its financial problems should become the burden of government employees and retirees.