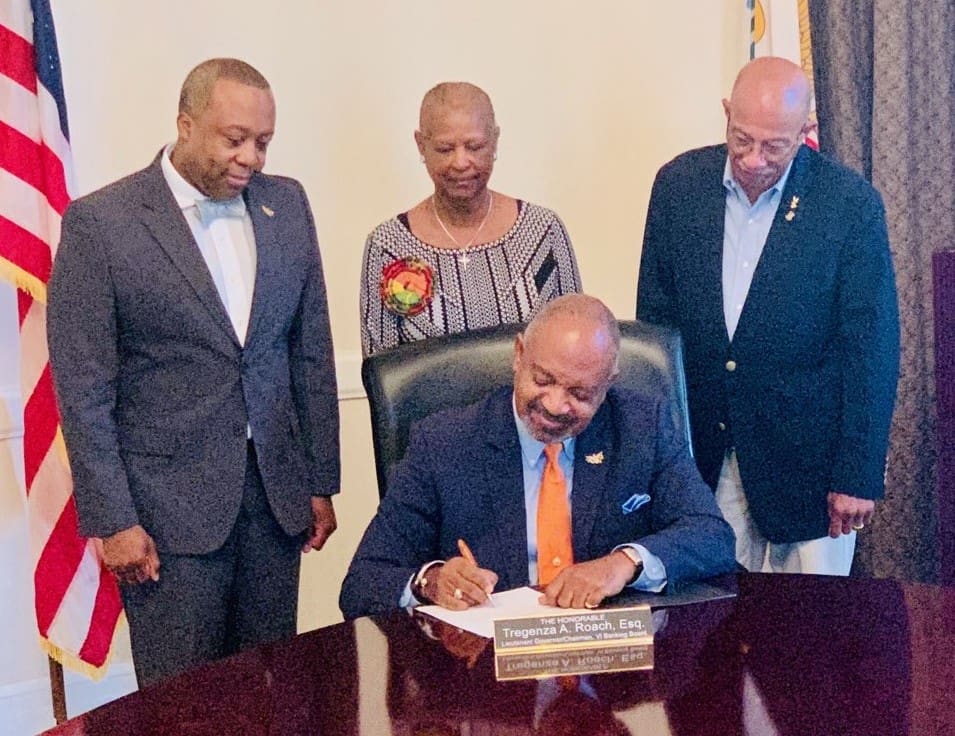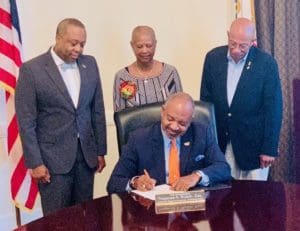 Lt. Gov. Tregenza Roach has ordered all banks and loan servicers in the territory to provide financial relief for individuals, families and businesses affected by the COVID-19 pandemic, consistent with the Coronavirus Aid, Relief and Economic Security Act recently approved by Congress, according to Government House.
Under V.I. law, the lieutenant governor has several specific areas of authority, one of which is chairman of the V.I. Banking Board, which is what gives Roach the authority to issue this order.
The recent federal aid package provides for temporary pauses of mortgage payments without penalty, relief from evictions and financial support for eligible businesses, among other things.
Roach said all federally backed mortgages, such as those from the U.S. Department of Housing and Urban Development, U.S. Department of Agriculture, Federal Housing Administration, U.S Department of Veterans Affairs, Federal National Mortgage Association and Federal Home Loan Mortgage Corporation are eligible for forbearance of up to three months or 180 days, which can be extended, at your request regardless of whether an account is delinquent.
Multiple sources, including a recent Chicago Sun Times article, indicate a large majority of mortgages are federally backed.
Federally backed mortgages on multifamily properties are also eligible for mortgage relief. Mortgages that are not federally insured, may still receive relief, but on the terms set by the respective bank.
"It is important for residents to know that they must request this relief from their bank, it is not automatic. Banks will require an orally or written request confirming that the borrower is experiencing financial hardship during the COVID-19 emergency," Roach said.
The order also highlights protection made available to residential tenants. Under the CARES Act, renters are protected for up to 120 days from evictions from properties which are supported by federally insured mortgages.
Businesses suffering economic hardship can also receive assistance through the paycheck protection program, designed to provide a direct incentive to keep workers on the payroll during the COVID-19 crisis. Applications are available on the Small Business Administration's website.
"I encourage business owners to take advantage of the benefits made available to them under the Small Business Administration's Paycheck Protection Program. The CARES Act has added this new product as an incentive for businesses during this difficult economic period. For further assistance, please contact any of the following local banks: Banco Popular, Bank of St. Croix, FirstBank, Oriental Bank or Merchant's Commercial Bank," Roach said.
For more information on available COVID-19 relief options contact the Division of Banking, Insurance and Financial Regulation on St. Croix at 340-773-6449 or 340-774-2991 on St. Thomas.