While the decision to postpone the 2020 Olympic Games in Tokyo until next summer due to the COVID-19 pandemic is likely to save lives, the decision made an impact on athletes who were planning on representing the U.S Virgin Islands on the big stage.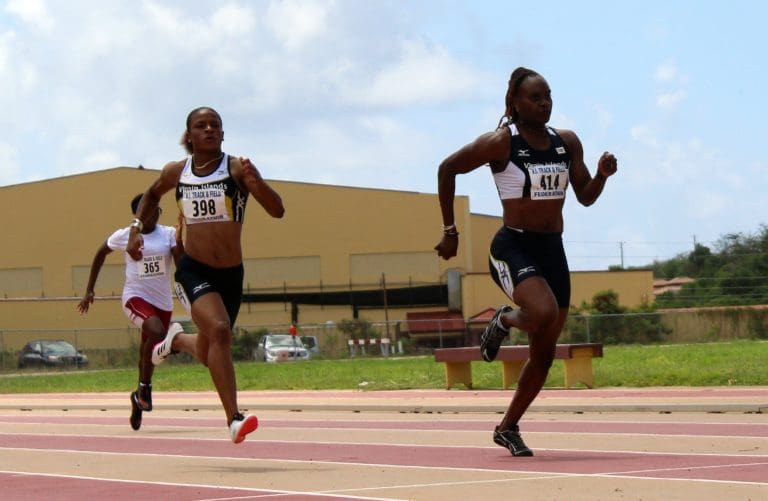 Laverne Jones-Ferrette was planning to go to her fifth Olympics after representing the U.S. Virgin Islands in Athens, Beijing, London and Rio.
Jones-Ferrette competed in the 2003 NCAA Track and Field Championships for the University of Oklahoma.
"I couldn't imagine going to just one Olympics," she said.
She started training in October for the outdoor track and field season that was supposed to start mid-April. She hoped to post a 200m time that would qualify her for the 2020 games.
When she first heard the news that the games were going to be postponed she said she "wasn't shocked with everything going on in other sports."
The goal for Jones-Ferrette now is "trying not to lose fitness." To stay fit, she says she is making do with what weights she has and running during times when few people are outside.
She also says she does not want to overwork her body during times of uncertainty.
"I think [the postponement] increases my chances because I started late in the training process this time around," Jones-Ferrette said. "It's not my first rodeo and I know what it takes to get to the Olympics."
Jones-Ferrette holds the Virgin Islands records for the 60m, 100m, 200m and 400m track events.
Adriel Sanes, representative of the U.S. Virgin Islands in swimming, was having a breakthrough swimming season at the University of Denver.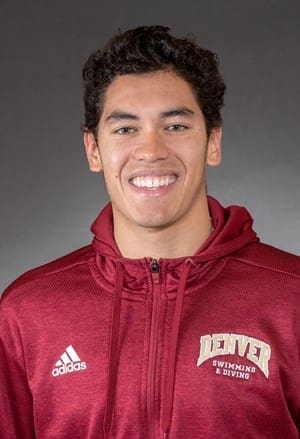 Sanes qualified for the NCAA Championships individually in the 100m and 200m breaststroke and was a part of the Pioneers team in four events: 200m free relay, 400m medley relay, 200m medley relay and 400m free relay.
He was named the 2020 Summit League Championship MVP and broke school records with a time of 52.32 in the 100m breaststroke and 1:55.70 in the 200m breaststroke.
Sanes says the reasons for his success this season are that he "started strong and never really took [his] foot off the pedal" and was able to "keep efforts high in training and weightlifting."
With the strong momentum that he built this season, Sanes felt like he had a good chance of qualifying for the 2020 games.
His plan after at the conclusion of the 2020 NCAA Championships was to find events where he could post an official time that would qualify him for the games.
When the games officially got canceled, Sanes said he felt "relieved", as all the pools in Denver were closed and he hadn't been able to train in the water for weeks and that could have had an effect on his times during qualifying events.
He is staying active while the pools are closed by biking, running and doing core work, but it's not the same as being in the water, he said.
Sanes added he hopes that he is able to repeat his success at the University of Denver next year and qualify for the 2021 NCAA Championships.
He still has his sights set on Tokyo and the postponement has given him an extra year to train.
While the schedule hasn't been released yet for qualifying events for next year, Sanes expects it to be similar in terms of dates, with qualifying events starting for him around mid-April 2021.
Sanes said he wanted to thank the Virgin Islands Olympic Committee for "everything they've done for me and their continued support."
He holds four national records: the 50m, 100m and 200m breaststroke along with the 50m butterfly.