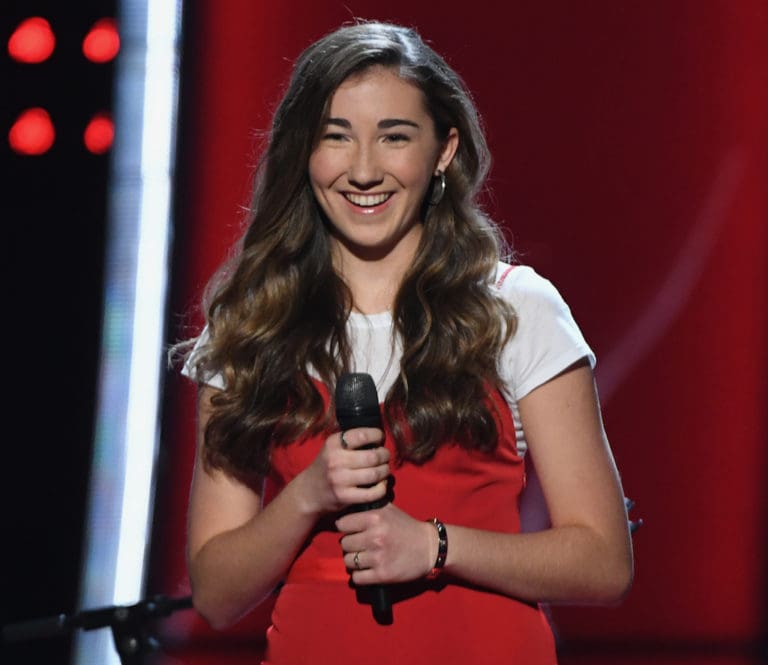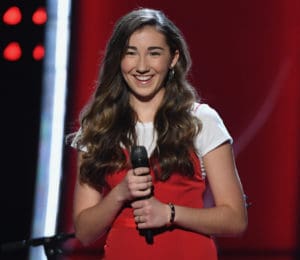 Allegra Miles, the 17-year-old singer who was born and went to school on St. John and is competing on the popular NBC show "The Voice," has made it through the show's "Battle Rounds" and will go on to compete in the "Knockout Rounds."
Allegra was chosen by coach Nick Jonas to join his team of 10 contestants on the "Blind Auditions" show, which aired on March 2.
In the second round, which was broadcasted on March 23, Allegra showed her vocal range, power and control as she sang a duet with teammate Michael Williams. After they performed the Whitney Houston song "How Will I Know," Jonas was forced to choose one of the two to move on to the next round.
When Jonas picked Allegra, her relief and joy were visible, and Michael accepted his defeat with dignity and grace. But at the last moment, just as the two were leaving stage, Jonas mashed down the "Save" button, using his one chance to allow a rejected competitor to move ahead. Allegra jumped up and down as Michael and Jonas embraced.
Michael and Allegra's chemistry during their performance was evident.
"I think the biggest part of this came across – we weren't taking this as a 'battle,'" said Allegra. "We were friends even before we were paired."
Contestants in this phase sometimes try to out-sing each other, she said, "but it wasn't about competition for us."
Following their performance, the three coaches of the other teams all commented on Allegra's tone. John Legend called it "special and unique." Blake Shelton said he rarely heard anything like it in his 20 years of professional singing.
"You have a way of biting down [on the song]. It's a finale tone," said Kelly Clarkson, suggesting that Allegra could make it into the finals.
"She's a storyteller," two of the coaches said. When asked to interpret that remark, Allegra said it meant a great deal to her. She used her "emotional side," including her "low moments," to connect with the song.
Passionate as the performance was, Allegra said she and Michael worked through various arrangements of the song chosen by Jonas until they were all satisfied. When they performed the song onstage in front of the audience, there was no improvisation. In a duet, "Improvisation could mess up a harmony or throw your partner off," she said.
The one-on-one Battle Rounds continue for two more weeks – on Monday, March 30, and April 6 at 8 pm. The four-way competition known as the Knockout Rounds follow throughout the rest of April. All of these episodes have already been recorded, but once again, Allegra is not giving any hints about the outcome.
The live shows leading up to the finale are scheduled to begin on May 4; however, with the onset of COVID-19, it's unclear whether those shows will be postponed.
In the meantime, Allegra is back with her family in Florida. Trelawny Rose, a vocal coach from "The Voice," sends her voice exercises daily, and Allegra keeps practicing.
Though she is far from the Virgin Islands, she says the outpouring of support she's getting from the islands, and especially St. John, means so much to her. "That's our family. It's Love City."