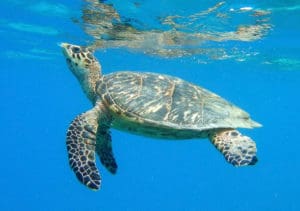 As with just about every other organization on island, the coronavirus is forcing the St. Croix Environmental Association (SEA) to make adjustments to how it works and what it focuses on. SEA has made the very difficult decision to cancel Earth Day EcoFair, which is its annual gathering of 500-600 students and 100+ volunteers, chaperones and educators in April. But it will not let social distancing stop it from bringing environmental education to the youth of St. Croix.
In fact, SEA is taking this opportunity to create a library of e-Learning Resources for parents, teachers and students looking for environmentally-themed activities and lessons. The association will be sharing resources for all age groups, some specific to the Virgin Islands and others from around the world. Be sure to follow SEA on Facebook to see updates. Also, people can find the full library of e-Learning Resources on SEA's blog.
The association is also working with VINE (the Virgin Island Network of Environmental Educators) to create virtual field trip videos at some of the ecologically important areas around St. Croix. And it is taking this time to plan upcoming projects, including the planting of 500 endemic, endangered agaves and SEA's Bioblitz 2020 event in November.
SEA hopes that with the cooperation of everyone in the community, it can "flatten the curve" and get back to work sooner rather than later. To contact SEA, email [email protected] or call 514-2262.