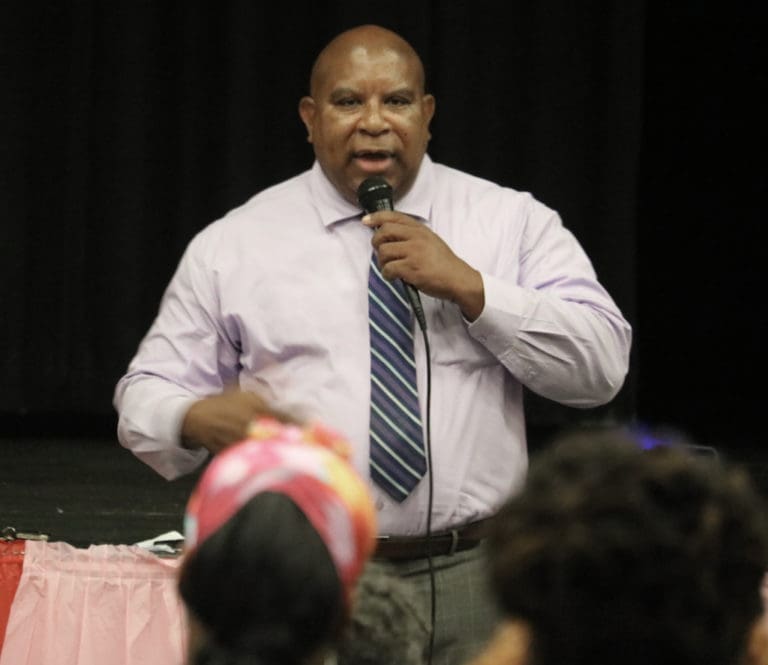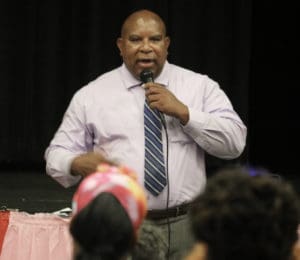 Arthur A. Richards K-8 School was closed Friday because of an odor affecting the campus's air quality that has resulted in some students and staff becoming ill; students from Arthur A. Richards will begin a double session schedule on the campus of Eulalie R. Rivera K-8 School, effective Monday, March 9.
St. Croix District Insular Superintendent Carlos McGregor made the announcement at a Monday night meeting with parents of both schools at the St. Croix Educational Complex High School auditorium. The schools' faculty and staff had been told of the changes at meetings held earlier in the day.
In a news release issued by the Department of Education, Eulalie R. Rivera and Arthur A. Richards schools will assume the following schedules on March 9:
Eulalie R. Rivera K-8 School Campus
– 8 a.m. to 12:15 p.m. Arthur A. Richards K-8 School
– 12 p.m. to 4:30 p.m. Lunch and school bus service will be provided as usual
McGregor said the Arthur A. Richards modular campus will remain closed until the source of the odor is identified and mitigated. A task force has been established to address the specific needs of the campus.
"Right now, on the Arthur Richards campus, we will continue to do the necessary testing to see what is the cause of the odor," he said. "We will not return to the Arthur Richards campus until it is deemed safe and healthy for students and staff to return."
Sen. Alicia Barnes said on the Senate floor Monday that she had raised concerns before the school year started about Arthur A. Richards school being in such close proximity to a waste-water plant and she had only received "a limited response" from the Department of Education.
She also said the department needed to revisit the contract it had concerning the modular building to see what redress the government could seek.
The Department of Education continues to work closely with the Department of Planning and Natural Resources, Environmental Protection Agency and OSHA on this matter.
This is the latest in a long string of V.I government office closings, almost alway schools and generally on St. Croix, due to mysterious smells, going back a decade.  The sources of the odor is often difficult to determine. St. Croix Central High shut down for several days in November due to a mysterious odor. John H. Woodson Jr. High School closed in January of 2019 for a mysterious odor. Central High also closed multiple times in 2014 due to a smell. That smell, which led to large numbers of staff going to the hospital, was eventually linked to a leak from a buried sewer line. Multiple other schools and government offices have also been dismissed due to odors from 2003 to present.