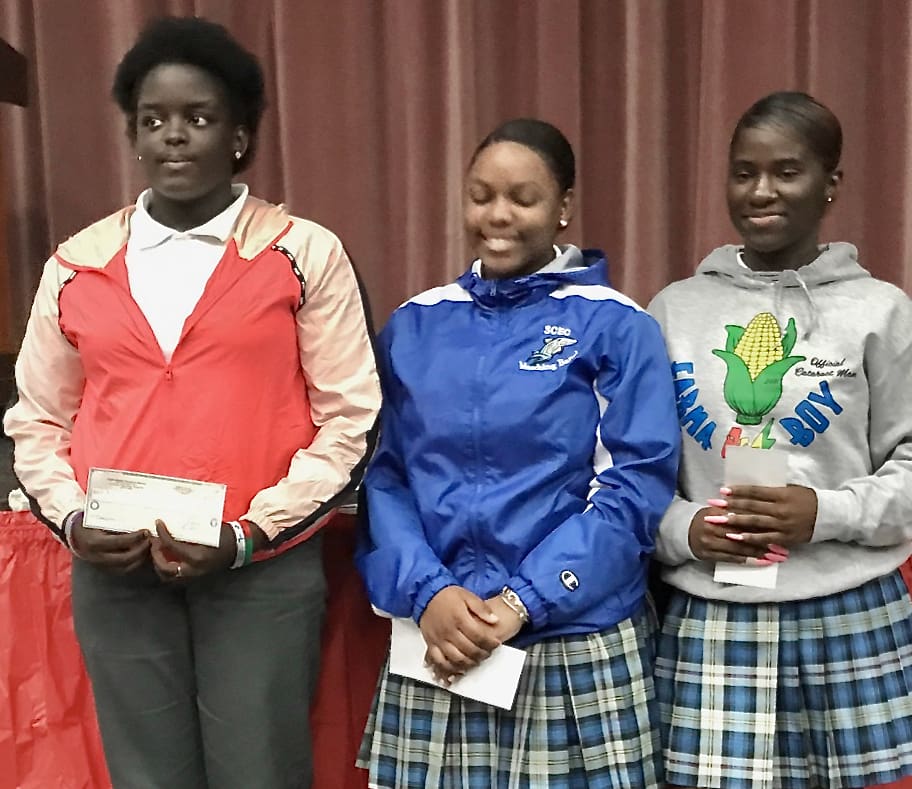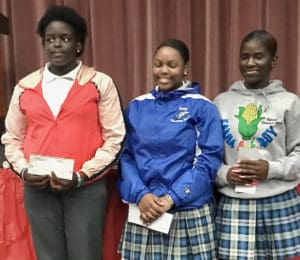 Ten St. Croix Educational Complex students vied for the annual Poetry Out Loud district competition in the school auditorium Tuesday morning, and first-time competitor Kayniah Florence, a 12th grader, captured first place.
Using her own strategy of singing to practice her poems, Florence was surprised at her success in winning the title.
"I felt comfortable in the class competition, when we began working on our poems last semester. My classmates were supportive and told me they thought I would do well. I thought so too, but not well enough to come in first place," Florence said. "I am so excited that I won, but I was very nervous."
Second place went to 11th grader Abigail Valery, and 12th grader Jaliyah Clarke took third place, and monetary prizes were awarded to all three SCEC POL winners.
Speech and drama teacher Sayeeda Carter welcomed Assistant Principal Pedro Parrilla, Virgin Islands Council on the Arts member Jaria Lynch, English department head Shermira Mercado, and the judges.
"It's always good to get kids to compete and be a part of national competition and do things that go beyond the classroom," shared Carter.
"We are very proud of all of the contestants, and we always look forward to an increasing number of students participating each year," Mercado said.
VICA supports Poetry Out Loud, a national education program that offers free educational materials to high school students across the country. The competition encourages the study of great poetry, helps students master speaking skills, builds self-confidence, and gives them a learning ability of contemporary life and literary history.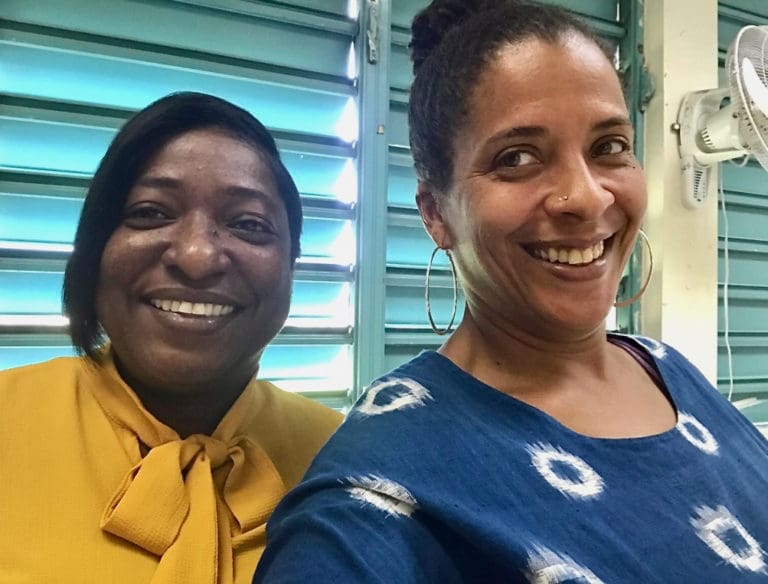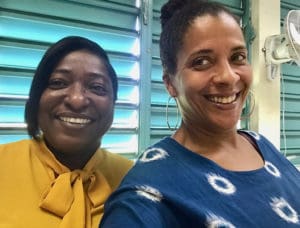 Florence was Mercado's speech student and Carter's drama student last semester, which helped her recitation of the poems she selected for the competition.
POL contestants are judged on physical presence; voice and articulation; dramatic appropriateness; evidence of understanding; and overall performance – with consideration of poem complexity in the last category.
The competition involved two rounds with 10 students reciting in the first round and the five best contestants competing in the second round.
During the break between the first and second rounds, Carter invited students in the audience to participate by reading an original poem of their own. Kitsi Escobar, a 12th grader, came up and read her untitled poem.
"I started writing poetry a year ago to help me get through difficult times in my life," she said. "I'm not comfortable talking with adults, so I express myself through poetry. It helps me to work through my problems. It's my go-to," Escobar said.
Carter noted that Escobar was an example of "our young people with talent who could easily become involved in a language arts showcase."
Since 2005, Poetry Out Loud has reached more than 3.8 million students and 60,000 teachers in 16,000 schools nationwide, according to the National Endowment for the Arts and the Poetry Foundation.