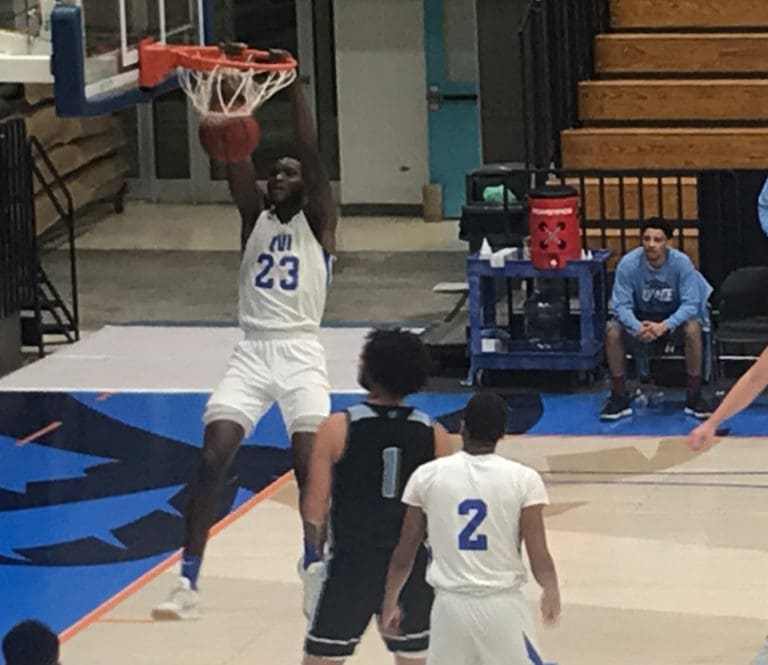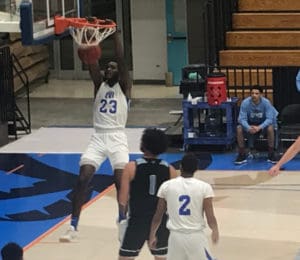 The University of the Virgin Islands Men's Basketball team hosted and split a pair of games against Grace Christian University this weekend at the UVI Sports and Fitness Center.
In the first game, the Bucs fell behind by four early, but went on a 11-2 run to build a 15-10 advantage with just under 13 and a half minutes left in the first half. The visitors from Michigan responded with a run of their own and took a 22-20 lead with just over 10 minutes left in the first half. UVI closed the first half with a 36-29 advantage.
The homestanding Buccaneers built their lead to 17 points, 53-36, four minutes into the second half. After that Grace Christian couldn't cut the lead to single digits and the Bucs secured the 71-55 victory.
Keith Gilmore led the Bucs with a game-high 37 points and shot 13-20 from the field and 5-9 from three-point range in the Friday night victory.
On Saturday night Grace Christian led the second game of the series from the opening to the final buzzer. The Tigers jumped out to a 13-0 lead, holding UVI scoreless for almost five minutes to begin the contest. UVI hit a three pointer for its first basket of the game to cut the deficit to 10, but that was as close as they got in the first half as the squad from Grand Rapids dominated the rest of the half and grew its lead to as high as 28 points before going into the halftime break with a 45-20 lead.
Grace Christian never allowed UVI to get close in the second half, cruising to a 75-59 victory.
Gilmore led the Bucs in Saturday night's game with 21 points.
UVI men and women will be back in action at the Sports and Fitness Center against Carver College on Feb. 1. with the women's team tipping of at 5:30 p.m. and the men at 7:30 p.m.