For the last few years, supporters of the Project Promise fundraising event were treated to scenes from a Cuban city and countryside, and this year Fort Frederik will mimic the rain forest for the organization's Havana Nights event on Feb. 8.
"There are some tickets left, but they are selling really fast," Resa O'Reilly, founder and director of Project Promise told the Source. "Because it is fun and we bring Cuba to St. Croix, our supporters love it and love to support this amazing cause."
Project Promise, six years old this week, provides life coaching, tutoring and personal wellness education for at-risk youth. The nonprofit organization also involves students in cultural and natural resource programs and community service projects.
Currently, there are seven so-called "caterpillars" who have been involved in the daily after-school program since fifth grade. They are now in high school and will continue participating through college.
Community service is a big part of the Project Promise empowerment program and students worked at Altona Lagoon on Martin Luther King Jr. Day rebuilding the pavilion's roof, cleaning trash and painting. Last year, they planted 40 coconut trees to replace those destroyed by Hurricane Maria in King's honor.
Project Promise's goodwill has spread across the island, organizers say. For several years, it has worked with the National Park Service to schedule free trips to Buck Island for every fifth grader at St. Croix public schools, and trips to Salt River Bay for all fourth graders.
Other projects included donating $1,500 to two public schools to create reading corners. They also covered school insurance for 45 elementary school students by making and selling bracelets this year so the low-income students could take field trips.
In addition to Havana Nights, the caterpillars hold frequent fundraising events, making and selling products and enlisting individual sponsors.
O'Reilly said the group is hoping to find benefactors to help renovate their building in downtown Christiansted. It needs everything from plumbing and electricity, to tile, a roof and paint. O'Reilly said she and Project Promise own the building, but do not have the funds to make it habitable.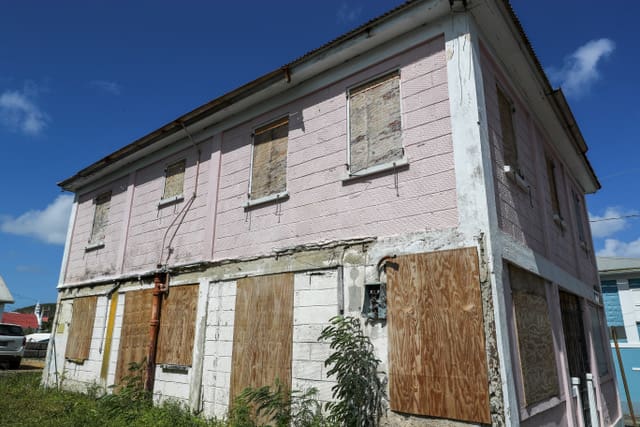 Havana Nights begins at 6 p.m. with appetizers and a cash bar, served by volunteers from Ziggy's Island Market. An authentic Cuban buffet will follow, with dancing and live music provided by Cuban-born Rivert Diaz and Eddie Russell.
Throughout the evening, supporters will have a chance to bid on silent auction items and win a door prize – two tickets to Cuba. Individual tickets are $65 and a reserved table for eight is $560.
Sponsors include: V.I. Lottery, TEAM Consultants, OCWEN, The V.I. Health Department Family Planning Program, Marshall and Sterling, Caravelle Casino, the Frederiksted Health Center Inc., St. Croix OBGYN, Coral Fire, Ziggy's and V.I. Sports, Parks and Recreation.