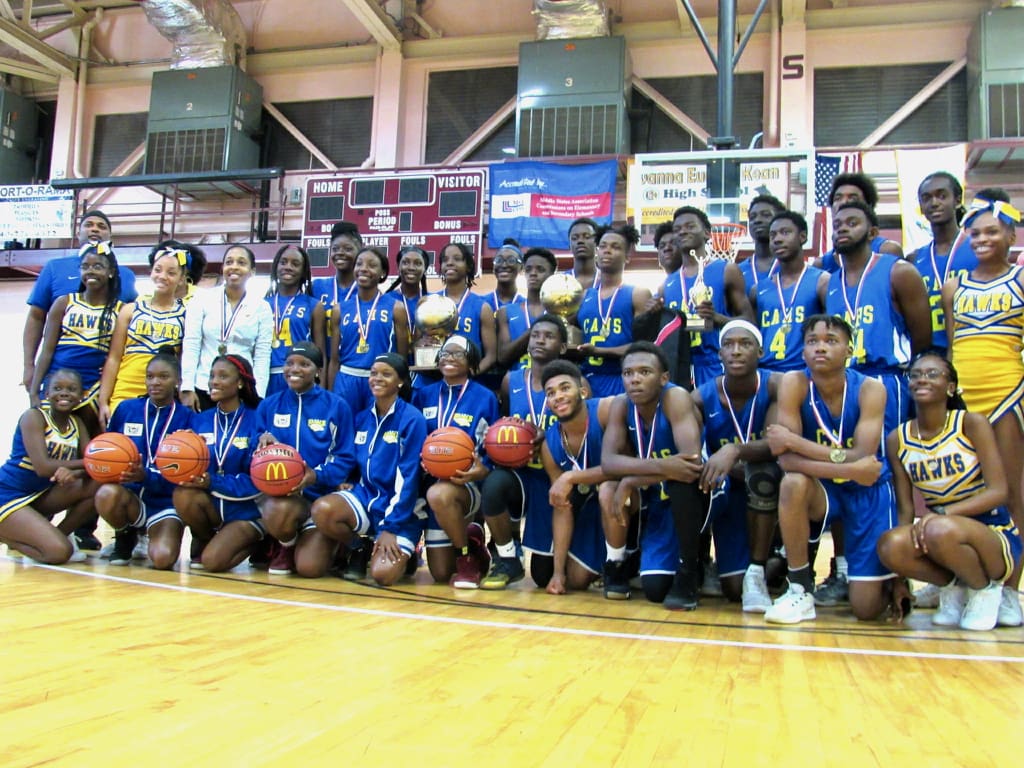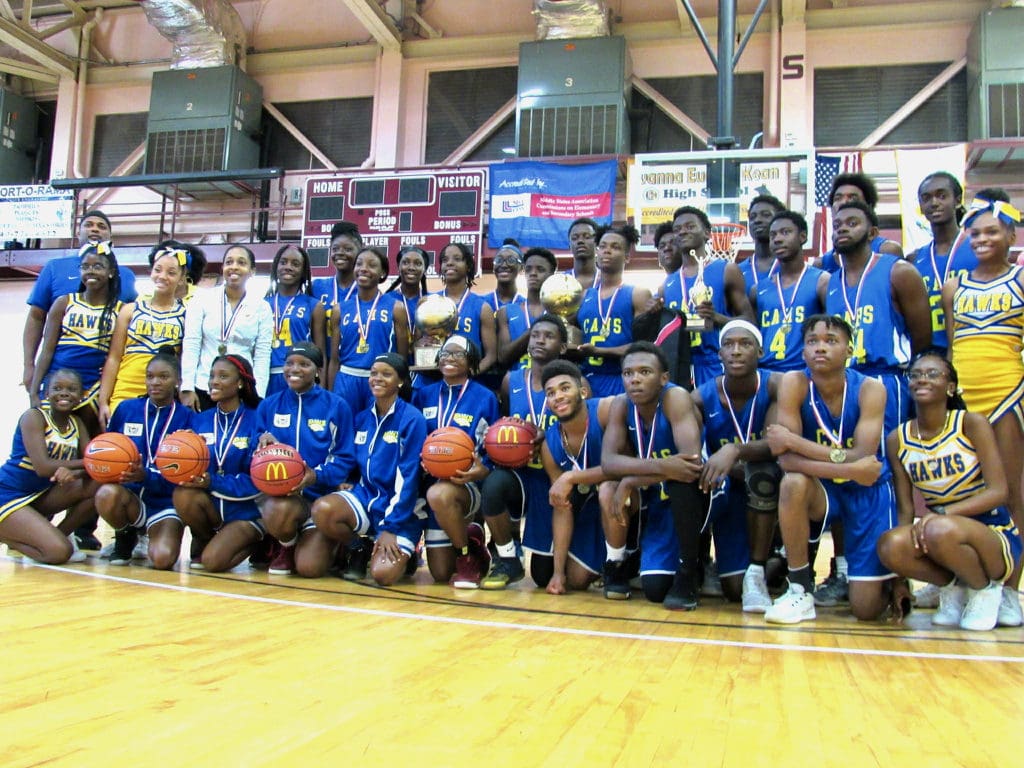 When a holiday weekend's worth of basketball took to the court at Ivanna Eudora Kean High School, 13 teams came out to play. By the time the IAA/McDonald's Martin Luther King Memorial Invitational Boys and Girls Basketball Tournament wound down to the finals, only two schools were left standing.
The Central High School Caribs – boys and girls – and the Charlotte Amalie High School Chickenhawks – boys and girls – faced off in the championship round on Monday.
And in the end, it was the Mighty (boys), Mighty (girls) Chickenhawks' year. They took home both trophies and $2,000 per team in prize money from tournament sponsors.
The final scores reflected two very different contests The CAHS girls defeated the Central squad fairly handily, CAHS girls – 44, Central girls – 29; while the CAHS boys prevailed by a single basket, CAHS – 36, Central – 34, with the Chickenhawks holding on in a nail biter.
When the honors were passed around there was room for others to share the spotlight. And because it was an interscholastic event, there was also room to honor the brightest student athletes.
Honors went to three Antilles players, Divyesh Guynani as the top three-point shooter; Jahan Daswani for sportsmanship; and Depesh Ananni as top scholar. Jada Isaacs captured the sportsmanship prize for Kean High.
A'ejah Rojas won top scholar for CAHS.
Most Valuable Player awards went to members of the top team, Jezell Henderson for CAHS girls and Kehjayah Rogers for the CAHS boys' team.
There was lots of love to pass around on the holiday weekend honoring the Rev. Martin Luther King Jr. Even the coaches of the winners and the runners-up offered glowing terms for one another.
Antilles Hurricane showed heart in their match against St. Croix Educational Complex, the final score was Complex – 62, Antilles – 2.
Other teams taking part were Elmore Stout H.S. boys, Tortola; Freewill Baptist Christian School, St. Croix; All Saints Cathedral School, St. Thomas; Complex boys; and Complex girls.