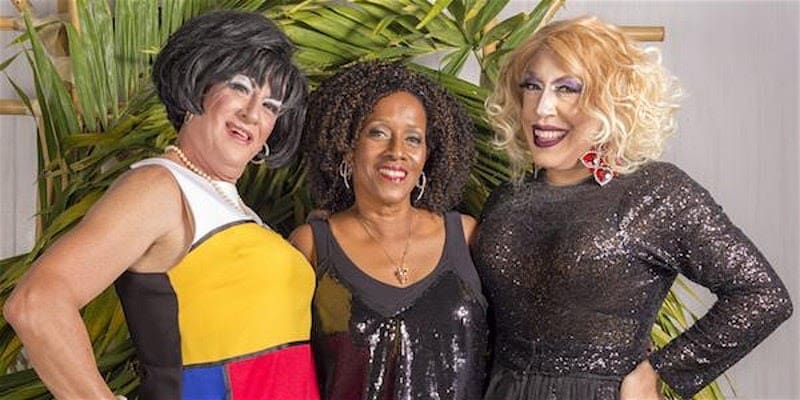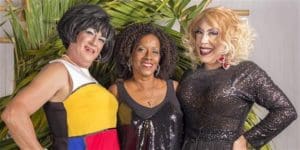 The Weezy Awards have been a long running community fundraising event on St. Croix. It originated, through the efforts of a group of island visitors, as a means for raising money for the cremation and burial of the former owner of the Last Hurrah, a Frederiksted bar. As the event became an annual fundraiser, different agencies were chosen as beneficiaries. This year's event will be held from 6-9 p.m., Tuesday, Jan. 14, at Sand Castle on the Beach, Frederiksted.
Funds have gone to My Brothers Table, Liberty Place, Women's Coalition, VIVA for Children Inc., Lighthouse, Animal Shelter and many others. For 2020, the medical recovery fund for Kemit-Amon Lewis has been designated as the recipient. Funds will be used to assist with his medical needs as he recovers from a body damaging virus attack.
The Weezy Awards moved to Villa Morales Restaurant 12 years ago and became an annual community fun night with participants and entertainers cross dressing and competing in the costume contest. Many visitors to St. Croix time their annual travel to the island to coincide with the Weezy Awards schedule.
In 2018 Angie and JT, operators of Villa Morales, asked St. Croix Pride Inc. to take over the event and traditions. Pride, a 501(c)3 entity, manages the event and serves as fiscal agent but plans to continue the event such that funds are raised for other community organizations, thus continuing the traditions of the event. Now that the Villa Morales Restaurant is closed, the event will return to Sand Castle on the Beach Hotel. The dinner buffet will be provided by Angie and JT, now operating Villa Morales Catering. The costume contest will continue with participants arriving in costume receiving a $5 discount on admission. The doors will open for a social hour, at 6 p.m., with a cash bar. Dinner will be at 7 p.m., followed by a drag show again hosted by Liquor Mini, returning courtesy of American Airlines.
Tickets may be purchased in advance on-line at the St. Croix Pride Inc. website, by using Eventbrite, or at the door. The entrance fee is $25, discounted to $20 for those participating in drag. Advance table reservations are available by emailing stx.vi.pride@gmail.com, prior to the day of the event.
Additional donations are invited and profit from the event will go to the Kemit-Amon Lewis fund. Supporters for the event include St. Croix Pride Inc., Sand Castle on the Beach Hotel, Villa Morales Catering, Reliable Rentals, and businesses providing prizes for the many drawings conducted at the event. For more information, contact Bob Palmatier at 205-296-4547.