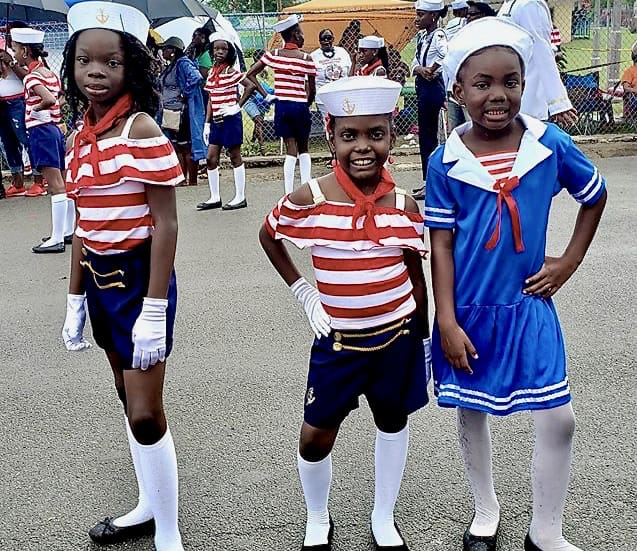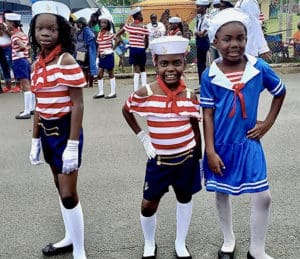 Rain showers came and went, and came again, but the wet weather did not dampen the enthusiasm of hundreds of children participating in the Crucian Christmas Festival Children's Parade on Friday in Frederiksted.
More than 28 entries made their way down from the Claude O. Markoe School at around 10 a.m. destined for the reviewing stand near the Stanleyville Festival Village.
There were tiny tots in sailor outfits, pint-sized quelbe dancers with elaborate madras headpieces, miniature majorettes with costumes glittering in the sun and pint-sized moko jumbies whose stilts elevated them to a towering five feet tall. Add to that the junior musicians belting out big tunes on the steel pans and you have the ingredients for a Children's Parade worthy of the beginning of a new decade.
The sun finally broke through, chasing the rain clouds away at about 2 p.m., when the larger troupes were making their way into the reviewing area. There were entries from the Department of Education, Division of Cultural Education, Eccentric Moko Jumbies, St. Croix Majorettes and Caribbean Twirlers, Police Athletic League, Superior Court Rising Stars, Lew Muckle Steel Orchestras, The Ten Sleepless Knights children's troupe, Sankofa Fun Troupe and several other entries.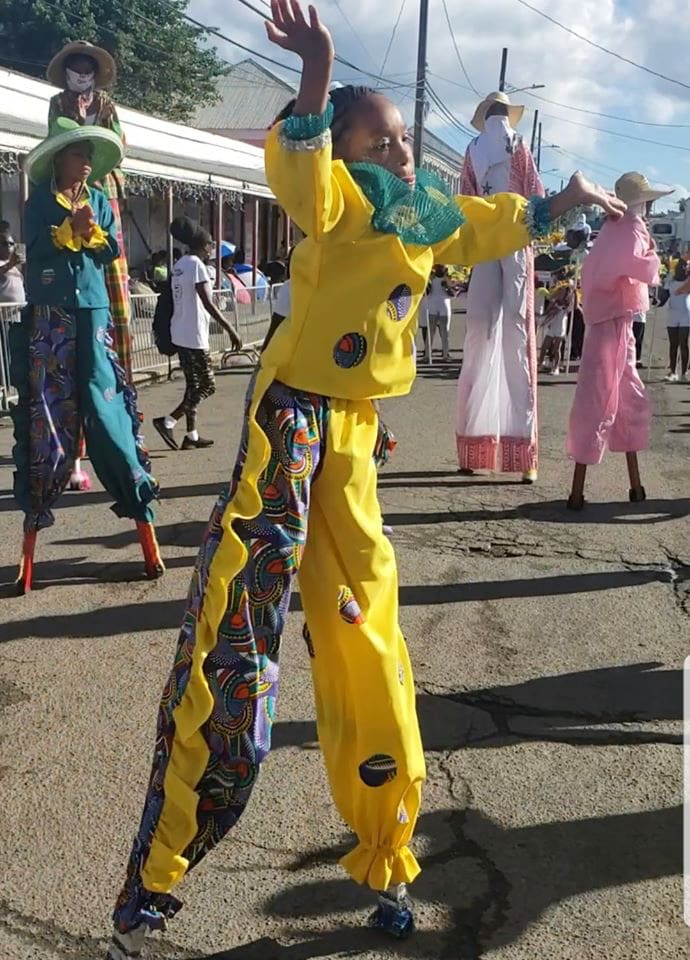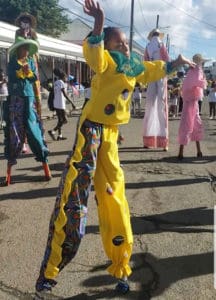 The parade grand marshal prize was awarded to the Ricardo Richards Elementary School and moko jumbies. Also participating were Queens, Princesses and Princes from several schools and organizations as well as the St. Croix Educational Complex Marching Band.
Many spectators agreed that the parade was a spectacular display of youth talent but complained that once again public participation was lacking. "Where are the adults?" many on the sidelines were asking.
Three more days of Festival fun still remained. On Saturday the Adult's Parade hit the streets and later in the Stanleyville Village entertainment is provided by DJ Chubby, Showtime Band, Digital band and KES from Trinidad.
On Sunday enjoy the "last lap" with the newly minted "J'ouDay." The last night of entertainment in the village includes VIO International, Fusion Band, Skinny Fabulous from St. Vincent, Bunji Garlin from Trinidad, Pumpa and band and SuperTrakz.
Monday, Jan. 6, is Three Kings Day, a legal holiday in the Virgin Islands. The Crucian-Rican Breakfast and Tramp will be held in Christiansted.