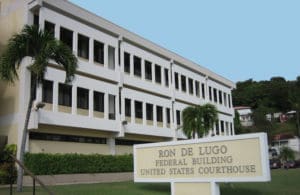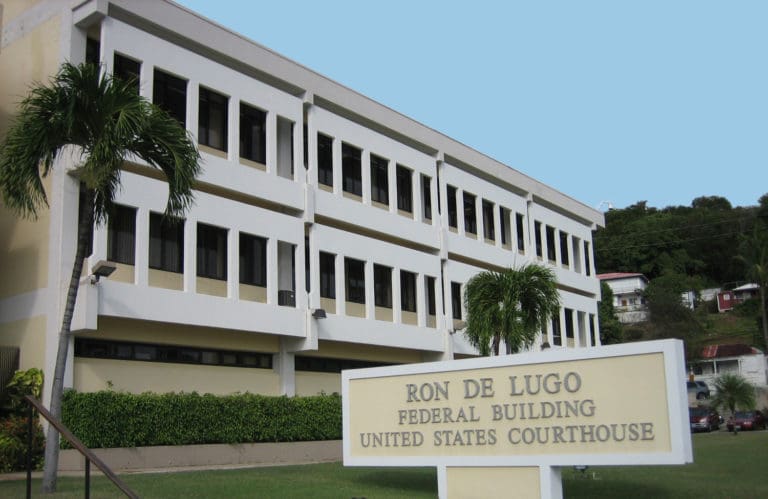 Three men from Puerto Rico pleaded guilty in District Court to trying to hide $1.2 million in cash during a high-speed chase involving federal authorities. A judge ordered the three defendants to appear at a sentencing hearing in April.
Defendants Ashen Tirado Tapia, 23; Abdiel Rivera Medina, 22; and Jahniel Fuertes Robles, 18, have been kept in custody since they were arrested by Customs and Border Protection agents on Sept. 17. At a hearing Tuesday, a prosecutor with the U.S. Attorney's Office told the court what investigators could prove about the circumstances leading to their arrests.
District Court Judge Curtis Gomez confirmed with defense attorneys representing the three men that the plea agreement – allowing them to admit guilt to one count of a four-count indictment – was printed in English but explained to them in Spanish. With help from an interpreter, the judge asked Tapia, Medina and Robles if they had everything explained to them and if they understood.
All three said yes.
Assistant U.S. Attorney George Massucco read the events of Sept. 17 which led to the arrests. He told the court how a Customs interdiction team spotted a vessel traveling towards western St. Thomas from Puerto Rico at a high rate of speed. When the Customs unit flashed their lights at the vessel, the captain – later identified as Tapia – failed to stop.
A chase ensued. Massucco said officers fired warning shots but the vessel tried to speed away. It was only after the interdiction team fired disabling shots into the fleeing boat that the chase came to an end.
But as they closed in, Customs officers said they saw two of the men on board throw a duffle bag, which turned out to be a geospatial locator, overboard. When the items were recovered and the duffle bag opened, a large amount of cash was found.
Investigators counted the cash, which came out to $1.2 million. Drug-sniffing dogs were also brought in to inspect the bag. Massucco said they detected that narcotics had recently been in the bag.
When the prosecutor finished his recitation, the judge asked the defendants if they agreed the government could prove those circumstances if the case were heard at trial before a jury.
Each of them said yes. By doing so, they avoided a trial that was scheduled to begin in St. Thomas District Court on Wednesday.
By pleading guilty to the first count, the defendants admitted to the manufacturing, distribution or possession of controlled substances. Under U.S. Code Title 46, Section 70503, the defendants face a maximum 15 years in prison and a maximum fine of $250,000.
Gomez set sentencing for April 9. Tapia, Medina and Robles were remanded to the custody of U.S. Marshals Service at the end of Wednesday's hearing.