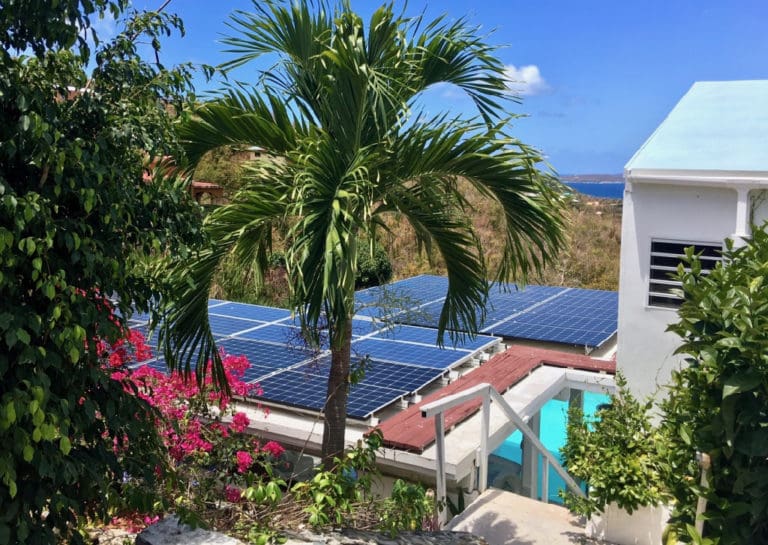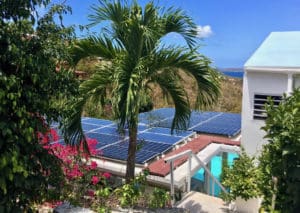 The V. I. Energy Office wants to cut your V.I. Water and Power Authority bill and is offering residents financial assistance to do so.
The Energy Efficiency and Renewable Energy Financial Incentive Program for 2020 started at the end of November.
Residents can receive 40 percent rebates on energy efficient appliances, building materials, certified solar water heating systems and approved or listed portable power stations with solar panels.
The first step any resident interested in obtaining a rebate is to go to the Energy Star website, click on the appliance they are interested in and then click on Get Rebates, and it will show which brands and models are certified for rebates.
The new program offers more options than previous programs, according to Kyle Fleming, Energy Office director.
"This program provides the same rebate percentage and maximum compensation limit, however, there are some new technology eligibilities to be included as well," Fleming said.
The new items listed were electric vehicles, heat pump water heaters and portable emergency power stations.
"The expansion of the technology eligibility seeks to cater to the community's appetite for energy innovations that have developed over the past few years," Fleming added. "Electric vehicle adoption is on the rise globally; portable power stations provide affordable resiliency to critical household loads and heat pump water heating provides a controllable alternative to efficient water heating."
While only 100,000 electric vehicles were sold in the mainland United States in 2015, over half a million are expected to be sold this year.
Each household or small business has the potential to receive as much as $5,000 in rebates until Sept. 30, 2020, or until all funds are exhausted, whichever comes first.
Fleming said $85,000 has been allocated for this year's program and, "as always the program is first come, first serve."
The last time the Energy Office offered rebates for efficient automobiles all the funds were used before the year ran out.
Solar water heater systems must be certified by Solar Rating and Certification Corporation, and Underwriters Laboratories will have listed what portable power stations with solar panels earn rebates.
The Energy Office has yet to certify any dealers in the territory but is working on it this week.
As part of its efforts the office has scheduled meetings for potential vendors at 5:30 p.m. Tuesday at the Energy Offices in each district. The St. Croix office is located at 41 Mars Hill, Frederiksted and the St. Thomas office is at 4605 Tutu Park Mall, Suite 231.
According to a news release, the "program targets homeowners, renters and small businesses by assisting them to reduce their energy consumption and carbon footprint."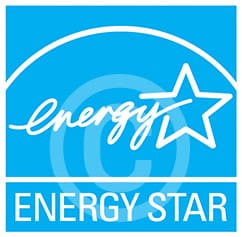 Energy Star is a U.S. Environmental Protection Agency program promoting the development and sale of high-quality energy efficient products that exceed the federal specification for energy use.
More information is available by calling the Energy Office on St. Croix at 340-713-8436 or the St. Thomas office at 340-714-8436.
Asked to describe a portable power station Fleming responded, "A portable power station operates with zero fumes and zero noise for an easy-to-use, plug-and-play way to power all your essential electronics and appliances at the push of a button. It's safe enough to store inside your home or apartment for running lights or appliances during an emergency power outage, and still durable enough to take along to your next outdoor project. Coupled with solar panels you are able to recharge from the sun by connecting a compatible solar panel. Charge time is dependent on the size of the solar panel."
"A portable power station with a small portable solar array would cost approximately $1,000," he said.