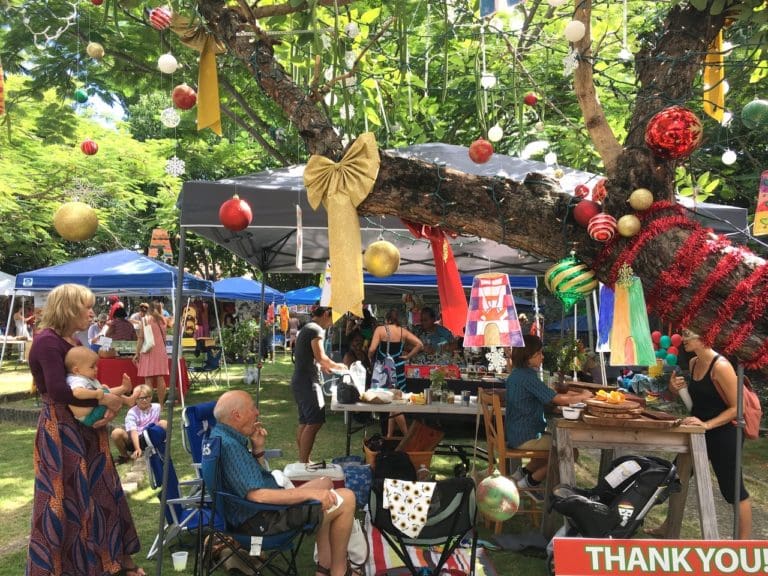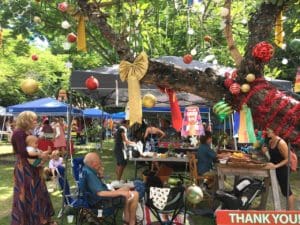 After a night of Christmas carols in the streets and holiday lights saturating the usually dark Peter Limpricht Park in Christiansted, the public forest came alive Saturday, Dec. 7, with a festive array of vendors selling art, antiques, furniture, food and even orchids.
On Friday, Dec. 6, various groups decorated the park's 13 trees for Christmas. Since most tower over the green space, only the trunks and lower branches were adorned with lights, bulbs, seashells, bows, flowers and madras. When the lights went on, it was truly "Ah Glowin' the Park."
According to Mary Dema, Christiansted Community Alliance organizer, which sponsors the park, the tree lighting and carol singing were enjoyed by "hundreds." There were strolling singers and groups on the steps of the Lutheran Church and Athalie McFarlane Petersen Library. The University of the Virgin Islands Concert Choir, Gentlemen of Jones and singers from Lord God of Sabbath Church provided the heavenly music, Dema said.
"It will become an annual event," Dema said.
The public reception was positive and overwhelming for the daytime "Ah Cultural Glow for all to See," she added.
The crowd at the festivities Saturday was just as enthusiastic as the previous night.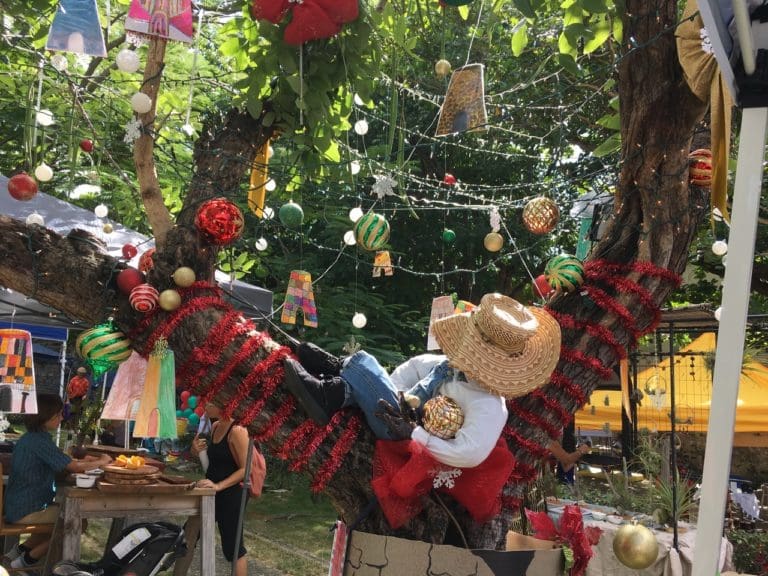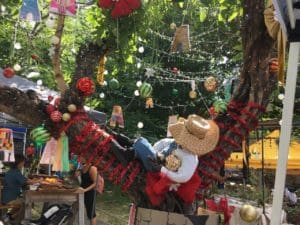 It is the time of year people greet each other especially warmly, and there were lots of hugs and kisses exchanged. Children ran around with their friends, played games and sampled chicken, popcorn and cakes from various vendors.
Respected artists such as Yemaya Jones, Jean Bishop and Twila Wilson displayed their textiles and paintings, and Santa made an appearance with his helper.
There were wood carvings, fine linens and silk scarves for sale. There were baskets, handbags, t-shirts and tie-dyed dresses.
The Tuskegee Airmen and Youth Aviation members handed out literature about their organization and talked to people about activities.
The 340 Soccer Association players and parents sold lemonade and crafts to raise funds for travel expenses.
"Limpricht Park is a truly amazing community park. We hope that families and our youth can visit and hold events all season long," Jessica Cuyler said while helping at the crafts table.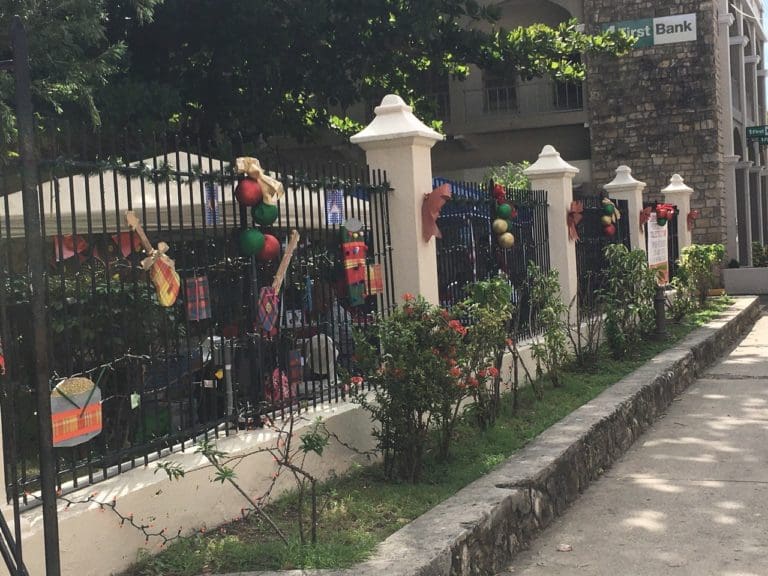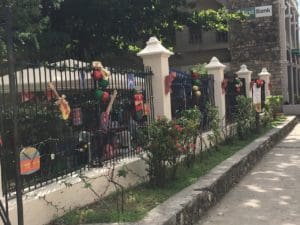 Christiansted Community Alliance was started in 2013. Since then, the park has been cleaned and landscaped. The group is made up of "Watergonions, Hillsiders, Gallows Bayrians," downtown residents, businesses, property owners along with churches, schools, professionals and individuals working to clean up town, revitalize Christiansted and make it safe.
In the past, they have cleaned up the town many times and held events in Limpricht Park. They painted the Shan Hendricks vegetable market and placed artistic posters in the windows of empty storefronts. Dema said one of the next projects is to repair the stone walls and paths at Limpricht Park.