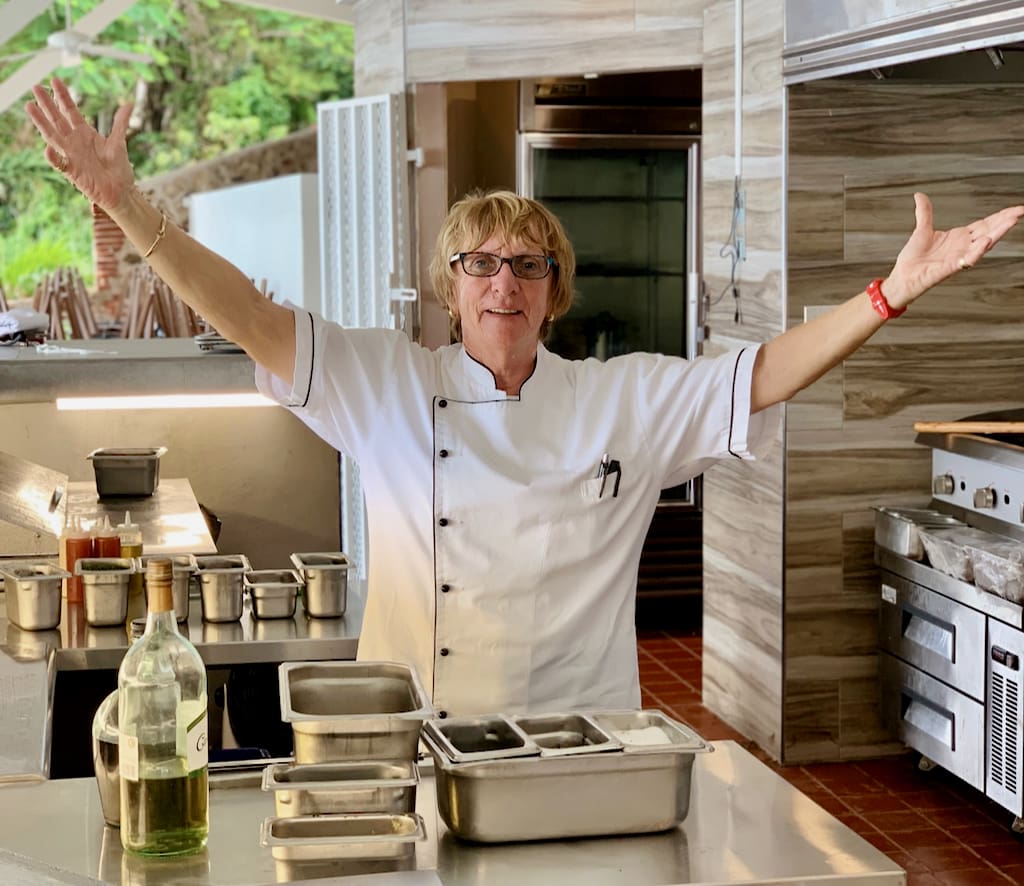 The recent opening of Oceana Bistro reflects a sign of post-hurricane revitalization lighting up Frenchtown's dining out skyline. At the end of November, the two-year project will culminate with the reopening of Oceana Restaurant and Bistro at its original seaside location.
Proprietor Patricia LaCorte established Oceana in 2002.
"The bistro and the restaurant are going to be two separate operations. As soon as we complete a few finishing touches, both places will be up and running under one roof," LaCorte said.
Regarding that roof, severe storm damage dictated complete reconstruction of Oceana's alfresco seating area, which now boasts a reinforced ceiling with attractive recessed lighting. During the redesign process, an inviting outdoor lounge as well as private, water's-edge seating area were added to the complex. Sleek new furnishings and trend-setting accent items were selected to replace traditional looks.
A seasoned Le Cordon-Bleu trained chef and entrepreneur, LaCorte was born in France and moved with her family to the United States as a young child. Asked what inspired her to study the culinary arts, she recalled fond memories of family members preparing meals.
"In particular, I vividly remember my grandmother. She lived in Sicily and was always so happy in her kitchen," LaCorte said.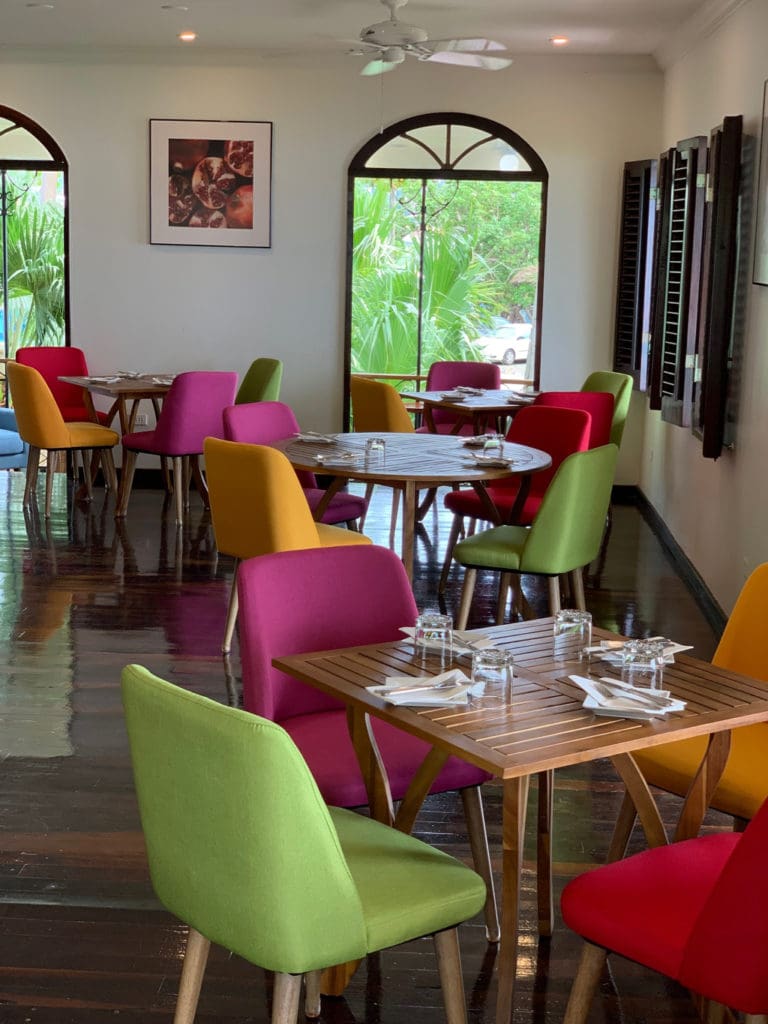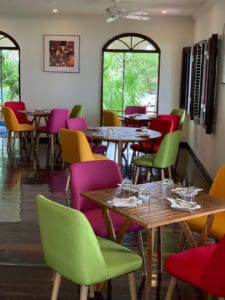 Carrying on in that tradition, LaCorte shares similar joys with delighted dining patrons. LaCorte emphasized that her philosophy has always been to prepare uncomplicated, flavorful dishes without using heavy sauces. "I believe the quality of the food should speak for itself," she said.
With that in mind, LaCorte makes it her mission to select only the freshest produce, seafood, grass-fed beef and naturally raised heritage chicken. GMOs and antibiotics are never part of the Oceana equation.
"We source locally, whenever possible," she said.
Her ongoing search for the finest ingredients extends to small farmers throughout the territory, including St. Croix.
"Much like art and music, I believe food is a universal language. It transcends conflict," she commented. "Think of it. Food unites people in a shared experience."
Designed to be unpretentious and fun, the bistro offers patrons upbeat experiences, including selecting menu options such as quiche of the day, guacamole salad, charcuterie offerings and artisanal cheese plates. Whether you choose housemade flatbreads, fresh mussels or other delectables, all dishes revolve around a convivial atmosphere. The bright, airy ambience is a notable departure from deep hues and old world decor for which the storied structure — which served as the Russian Embassy at the turn of the 19th century — had long been known.
Tap beer is part of today's Oceana Bistro scene, including Leatherback brew from St. Croix. In keeping with LaCorte's attention to detail, music on the sound system is programmed to suit the time of day. A bow to changing times also called for installation of a flatscreen TV to please sports fans.
What hasn't changed are faithful fans continuing to follow LaCorte through her fascinating lifelong culinary journey.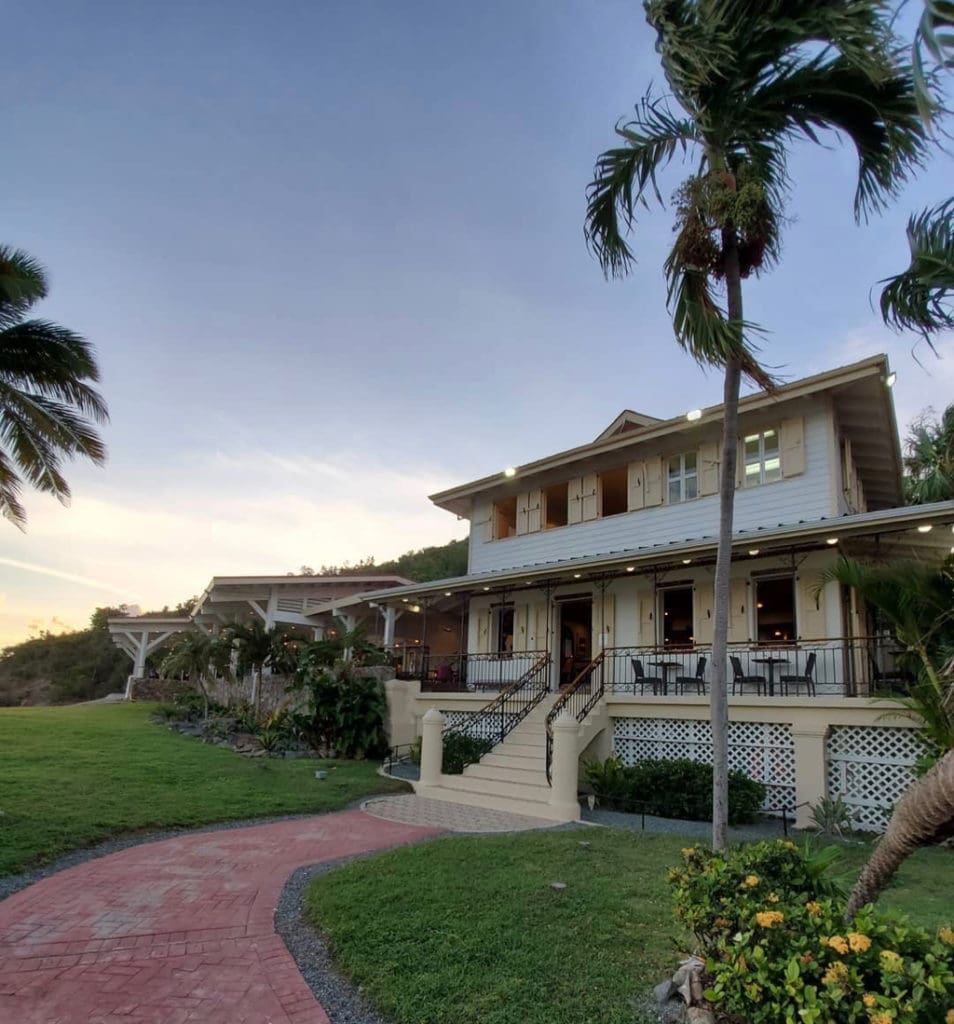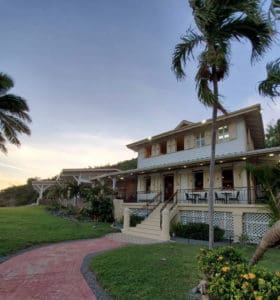 LaCorte's youthful demeanor and boundless energy belies the fact that she has spent more than four decades operating numerous island eateries — often simultaneously.
The first set of blueprints for success was drawn back in the 1980s. The chef/entrepreneur expanded her first island venture, Fiddle Leaf, from downtown Charlotte Amalie to Watergate Villas. She soon added nearby Little Leaf to her portfolio while also operating a seasonal bed and breakfast in Provincetown on Cape Cod.
"Some of our patrons were 'regulars' on St. Thomas and New England," LaCorte said, explaining it wasn't unusual for savvy sailing enthusiasts to frequent both St. Thomas and Cape Cod, depending on the time of year.
In addition to Fiddle Leaf and Little Leaf, restaurants established by LaCorte have stretched throughout St. Thomas from Red Hook to downtown to northside to Yacht Haven and Frenchtown. Familiar names include Piccola Marina, Provence, Lulu's, Cafe Lulu, Grand Cru, Fresh and Oceana.
As with other resilient islanders, hurricanes have sometimes necessitated that LaCorte reinvent her business visions. Indeed, she seems a force of nature in her own right. Enduring the loss of Grand Cru to Hurricane Irma after 11 years in business, she made the decision to close Fresh — her other Yacht Haven Grande establishment — and consolidate in Frenchtown.
Through it all, some things have remained intact. Specifically, on the upper level of Oceana, the intimate 12-person dining room with its eclectic art display is available for private parties. With that in mind, now is the time to book holiday festivities.
Currently, the bistro is open from 11 a.m. Wednesday through Saturday, serving lunch and dinner plus happy hour specials. Oysters are featured from 5 to 6:30 p.m. on Wednesdays and Thursdays and are a huge draw.
When Oceana Restaurant reopens at the end of this month, the complex will serve lunch and dinner seven days a week, as well as Sunday brunch.
Plans for the future include installation of an on-premise self-sustaining garden where fresh ingredients will be harvested for use in Oceana's recipes.
Oceana Restaurant and Bistro is at No. 8 Honduras in Villa Olga. More information and updates on the restaurant's reopening are online at the Oceana website, https://www.oceanavi.com/, or available by calling 340-774-4262.