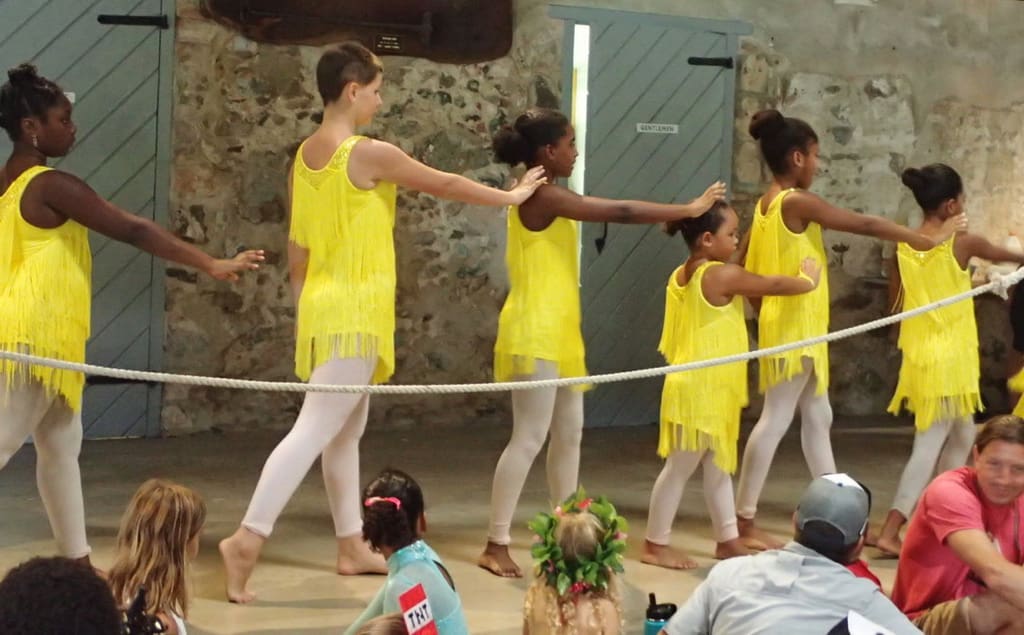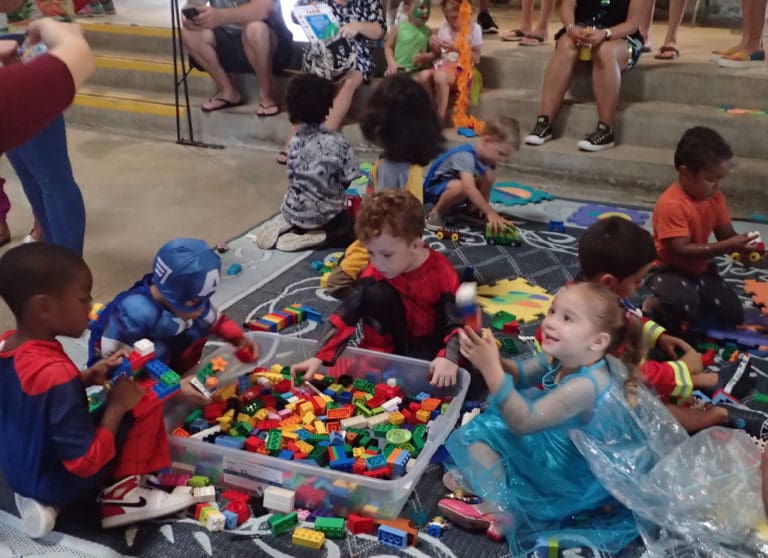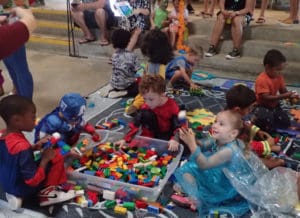 Dozens of children and a few adults donned Halloween costumes Saturday to look for goblins, engage in playful activities and join a costume parade at the St. George Village Botanical Garden's Jumbies in the Garden, hosted by the Garden and the Children's Museum of St. Croix.
The Great House was filled with children running from game to game and flopping on the floor to put things together. Outside, a bounce house drew a crowd, older children hopped around arranging big blue plastic pieces in the imagination playground and others followed clues in a treasure hunt.
The games and activities presented by the Children's Museum included a donated set of Duplos, the large, preschool version of Legos, from the Danish manufacturer, and a building station for "anything tactile," according to Winnifred "Oyoko" Loving, museum chair and founder. Most of the materials and games were donated by board members and other community members.
At one table, pipe cleaners were formed into moko jumbie Christmas ornaments, and at another table kids giggled as they made "slime" from glue, baking soda and food coloring. Slime was the "most fun" project, according to nine-year-old Isis Gell.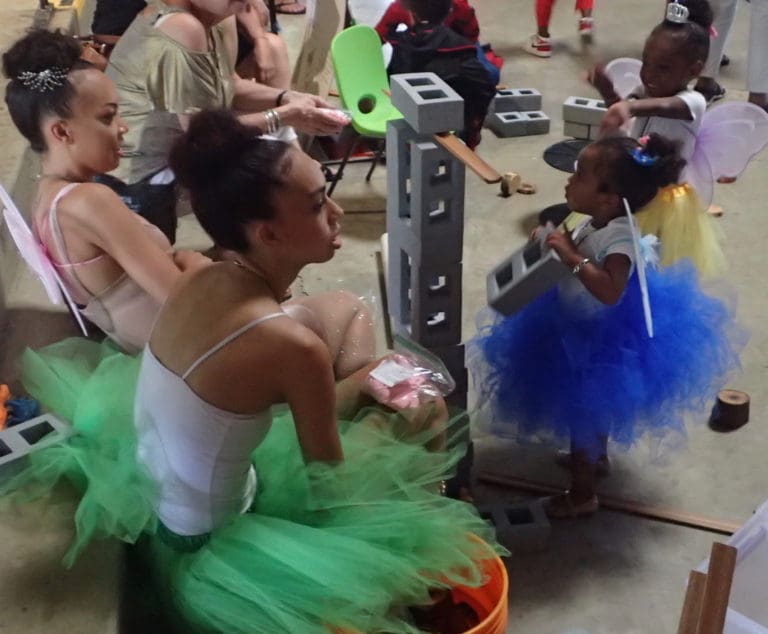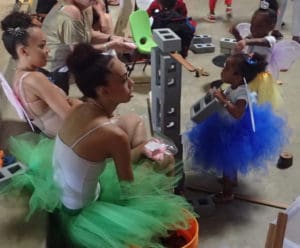 Each child received a free book they selected from dozens of choices. Ellie Hirsh, museum secretary, has been collecting and giving away books to children at youth events for years. Recently, she presented the 20,000th book to a Virgin Islands youth. She is looking for more donations of new or gently used children's books.
The Thalema Williams Dance Academy performed several high energy dance numbers and everyone was thrilled when the Guardians of Culture moko jumbies showed up.
Amy Parker DeSorbo, the Garden's operations manager, said this was the second Jumbies in the Garden.
"We appreciate the great volunteers. We were set up and ready to go at 9:30," she said.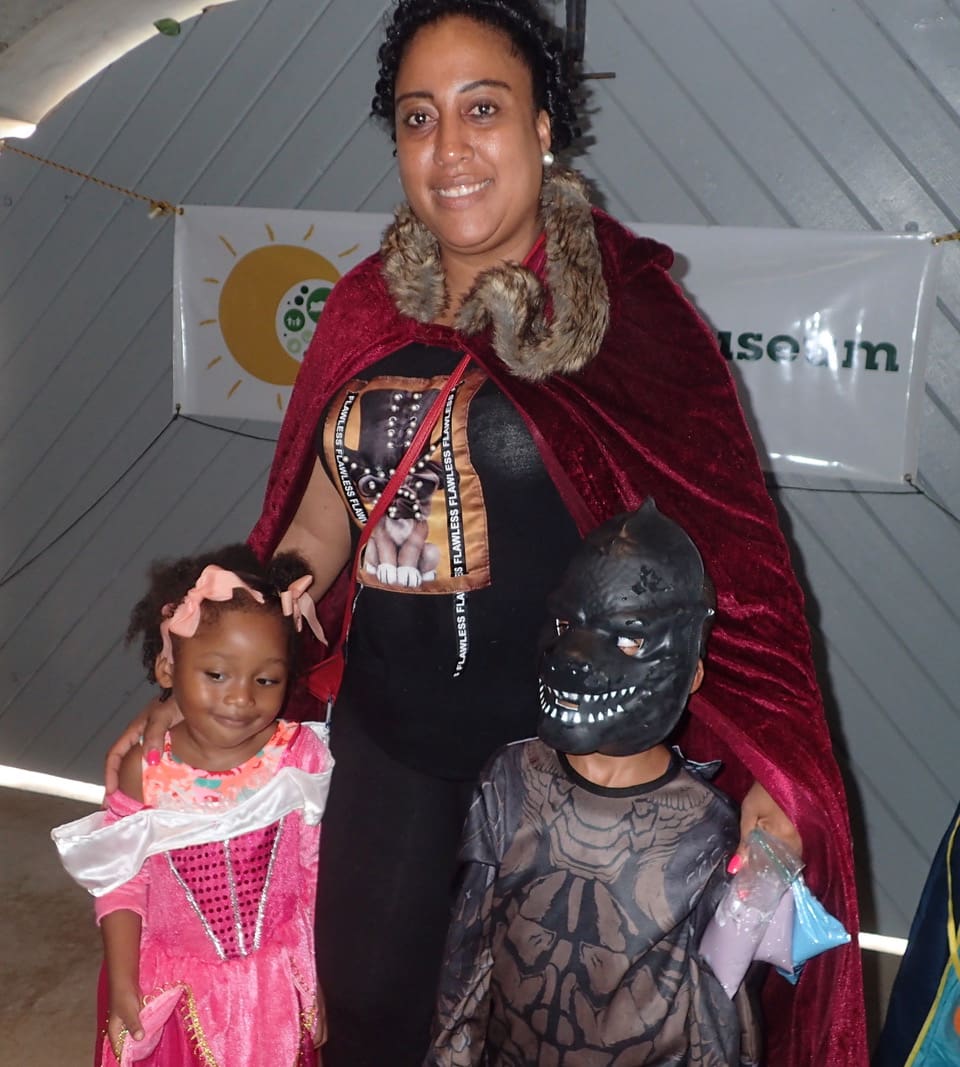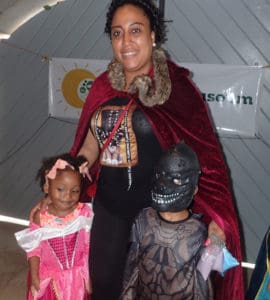 Loving started the museum in August 2016 after spending the summer with her grandchildren on the mainland where they visited a wide variety of children's museums.
That September, she asked on Facebook, "Why don't we have a children's museum?"
"I had so many hits and then Marlon Williams said he'd help if I started it, so I did," Loving said.
"The goal is to find somewhere children can engage in interactive play where they don't have to worry about breaking anything – to just have fun building things."
She enlisted her daughter, Khema Loving, and Hirsh, who make up the officers of the organization. Several other volunteers have joined in, helping to set up the events and serve as advisors.
The mission, Winnifred Loving said, is to "offer a multifaceted, interactive, creative space for children and families to discover a variety of learning opportunities inherent in play."
One of the overarching goals is to find a permanent home for the museum.
"We're not rich enough to buy a building, but we hope to some day," Hirsh said.
Monthly events are being planned by the board of the Children's Museum. Hirsh said the November event will follow the theme, "An attitude for gratitude."