This is the latest in a series of stories on the U.S. Virgin Islands two yeas after the territory was devastated by hurricanes Irma and Maria.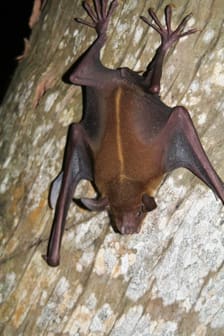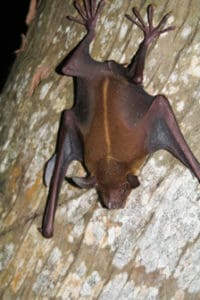 Wildlife biologist Renata Platenberg understands that bats are not everyone's favorite animal, but she finds them fascinating. Bats are the only mammals that are native to the Virgin Islands, and Platenberg has spent much of her career studying and protecting the five species of bats that are typically found in the Virgin Islands.
To educate the public about bats, the V.I. Bat Team hosts a "Meet the Bat Night" each October at Magens Bay. When the annual event first started a dozen years ago, perhaps 10 people came out. In recent years, as many as 200 have attended.
This year's event will be held from 4:30 to 8 p.m. Saturday, Oct. 19, at Magens Bay Shed 4. The event is free and suitable for all ages.
As soon as Hurricane Irma passed in September 2017, Platenberg was out at night with ultrasonic recorders trying to determine how the territory's bat populations had fared. There was no question that the territory's three species of fruit-eating bats were severely reduced, she said.
"It took three months before flowers were seen on fruit trees, and there was hardly any fruit for the first year after the storm. We saw the crash in the fruit-eating bird populations straight away – especially scaly-naped pigeons – they were dying in the roads. But bats are not so visible."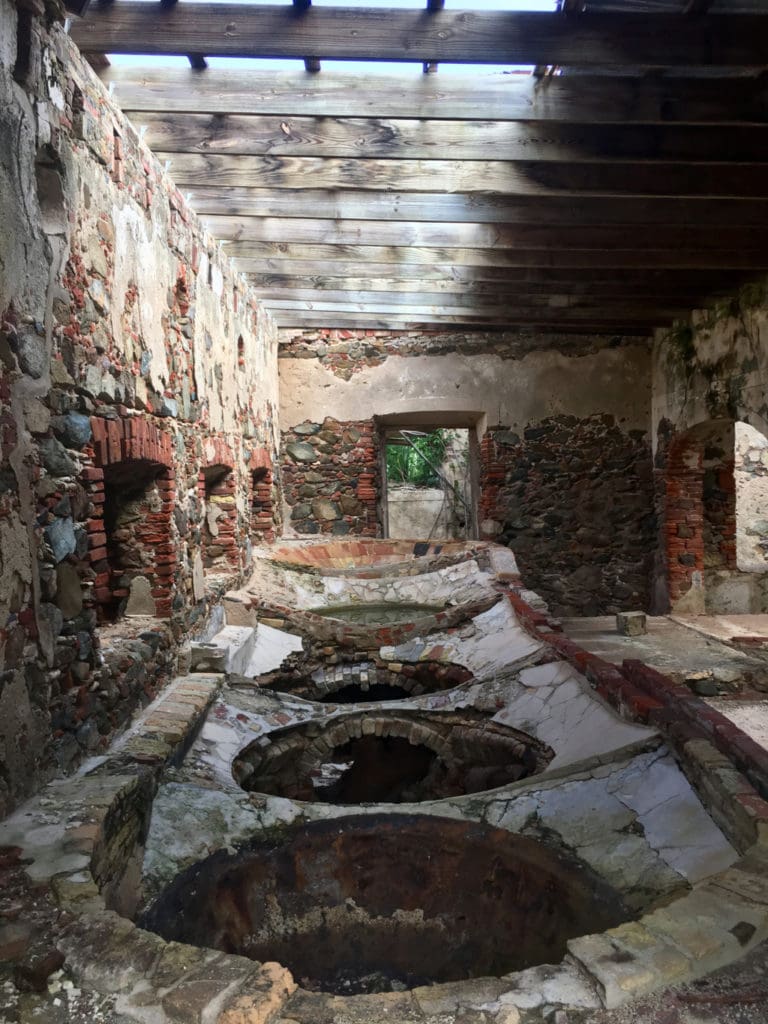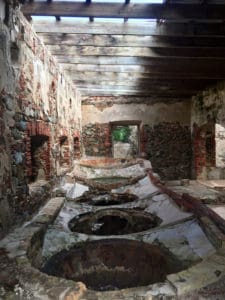 Platenberg and the volunteers who make up the V.I. Bat Team go out before dusk to set nets in trees and across potential flyways. Then they sit and wait. When bats are caught, "We rush up, grab them, stick them in a bag and process them," she said. "We weigh and measure them, look for parasites and injuries, check their reproductive condition and tag them."
Then they release them.
Of the three fruit-eating species, the team has been most successful sighting the Jamaican fruit-eating bat.
"We've caught just a handful since Irma," said Platenberg. "We have seen some babies. They're still hanging on, though their numbers have declined."
One spot from which they've virtually disappeared is the ruins of the Reef Bay Factory in the Virgin Islands National Park. Numerous bats could be seen roosting there until the hurricanes of 2017 destroyed most of the roofs of the buildings.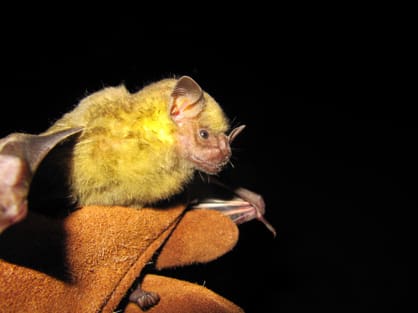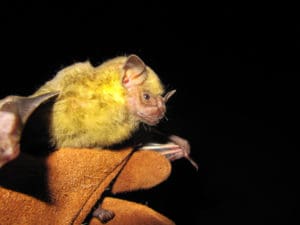 Since the violent storms of 2017, the V.I. Bat Team has yet to catch a single Antillean fruit-eating bat, but Platenberg says they're still around.
"In the immediate aftermath of the hurricanes, they were known fly into people's kitchens on St. Thomas, especially if there were bananas hanging up. You'd see them climbing through windows, scrabbling around looking for food. This is not something they'd do normally," she said.
Platenberg said these bats are more common on St. Croix.
"They're big, dark-space dwellers. They like to live in towers and wells, and there are more of them there," she said.
As for red fig-eating bats, which live in the forest canopy and are endemic to Puerto Rico and the Virgin Islands, Platenberg has not seen a single one since Irma. But she hasn't yet given up hope.
"In Puerto Rico, after Hurricane Hugo [in 1989,] they just about disappeared, then they started reappearing slowly," she said.
However, Platenberg reports that insect-eating bats are doing just fine. These are the small acrobatic bats that are commonly seen flying at dusk.
"Since 2011 we've tagged more than 400, and we've caught one we tagged pre-Irma. But that's the only one. We've seen a lot of subadult bats become reproductive in the first year. We still don't know where the adults went after the storm."
Insect-eating bats like to live in roofs, which provide perfect conditions – hot, dry and enclosed. Because hurricanes Irma and Maria damaged so many roofs, many of the insect-eating bats have been evicted. Concerned, Platenberg and her husband, Steve Matthews, have started a business removing and relocating bats from homes undergoing repairs.
The greater bulldog bat is also doing well. This large species of bat – bright orange and big-clawed – is often seen flying slowly around marinas and docks where it catches fish.
"They're more flexible in their diet. They also hunt in guts for shrimp and small fish. They eat fruit and insects, even scorpions."
Bat populations have been declining for years due to habitat loss, use of pesticides and loss of foraging grounds with native plants, according to Platenberg. Fortunately, the bats in the Virgin Islands are not susceptible to a disease known as white-nose syndrome; that ailment, which has killed an estimated 6.7 million bats in North America since 2006, is caused by a fungus activated by cold temperatures.
Most people worry about the diseases they could get from bats rather than the diseases that affect bats.
"A lot of people are terrified of bats – afraid of getting rabies and other infections," Platenberg said. "In areas where rabies is prevalent, less than one percent of all bats in the wild have rabies. Here in the Virgin Islands, there's no rabies. We know that because my husband and I would have died."
Platenberg made this remark somewhat in jest. In spite of wearing gloves and taking other precautions, she and her husband have been bitten. They've now been vaccinated against rabies as a precaution, and Platenberg is conducting a study with the help of the V.I. Department of Health this year to confirm her observations.
Other stories in the "Two Years Post-Irmaria" series are:
Two Years After Irmaria: Getting a Count of Frogs
Two Years Post Irma: Marine Life Begins to Recover
Two Years Post Irma: Recovery of Plants and Trees Continues
Irmaria Anniversary Sees More Homeowners Suing Insurers
Remnants of Irma and Maria: Two Years Later, Blue Roofs Still Abound