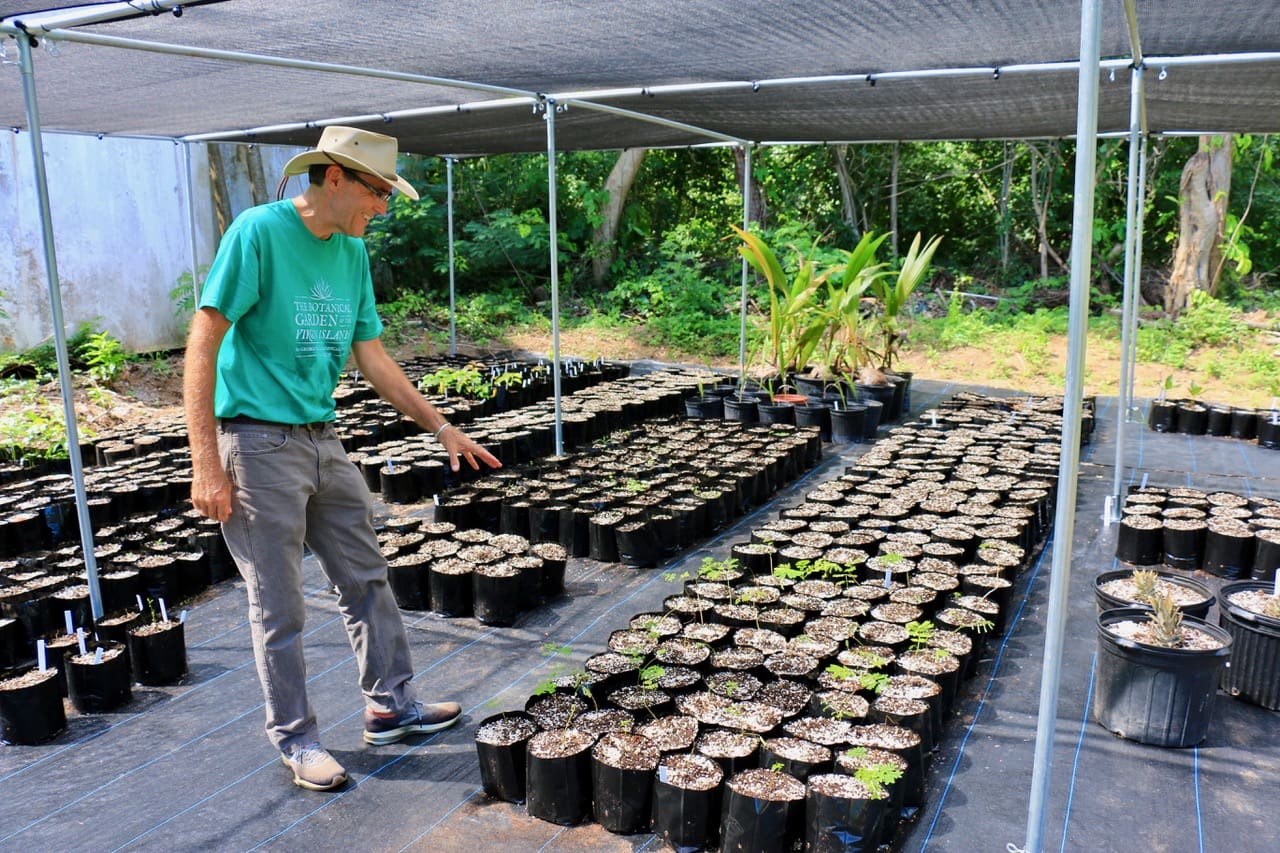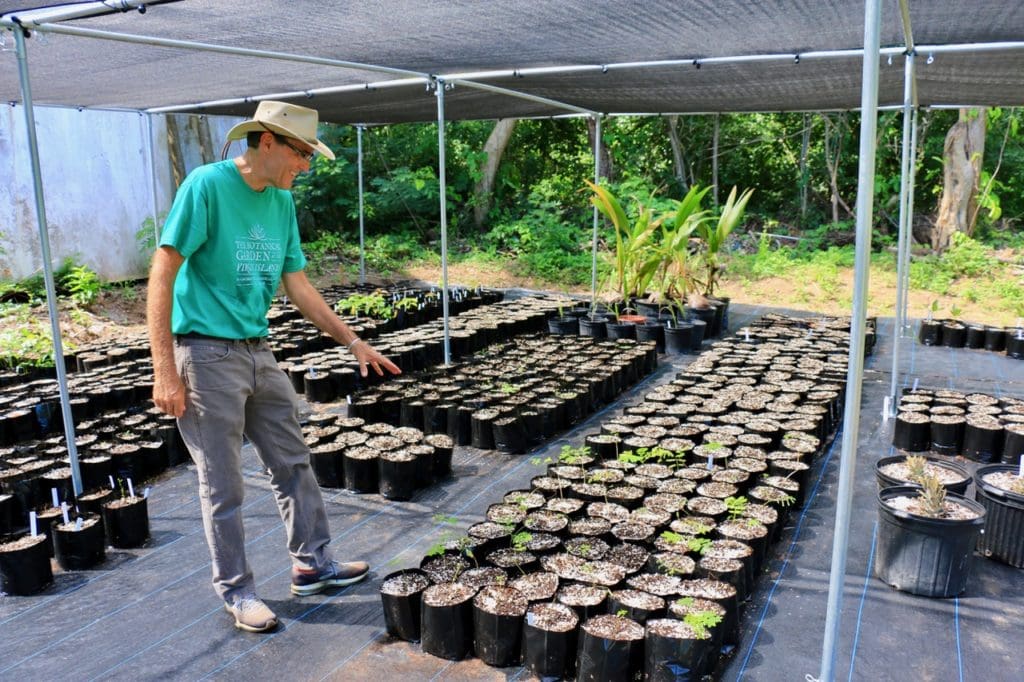 The Trees 4 St. Croix project was launched in an Arbor Day tree-planting ceremony on Friday at St. George Village Botanical Garden. The project aims to grow 6,000 trees during the next six months for distribution to the public at no cost.
The project's mission is to educate the community about the importance of trees for homes, neighborhoods and towns. Although Arbor Day is a U.S. national holiday on the last Friday in April, other dates are used by various states. In the USVI, Arbor Day is the last Friday in September. Countries throughout the world celebrate Arbor Day.
The Arbor Day ceremony was opened with short comments from Dewey Hollister, the botanical garden's executive director, and others who talked about the importance of Arbor Day and the Trees 4 St. Croix project. The project has been funded by a grant from the Community Foundation of the Virgin Islands. A tree planting ceremony was held outside the Great Hall where a Cogshall Mango, a dwarf tree, was planted. Two more dwarf mangos will be planted nearby.
The event was a collaboration of the Community Foundation of the Virgin Islands and the University of the Virgin Islands. In addition to growing and distributing trees, a community based initiative to collect seeds of local native trees to deposit in a seed bank was launched. The public is encourage to participate. More information is available at https://sgvbg.org/seedstewards/.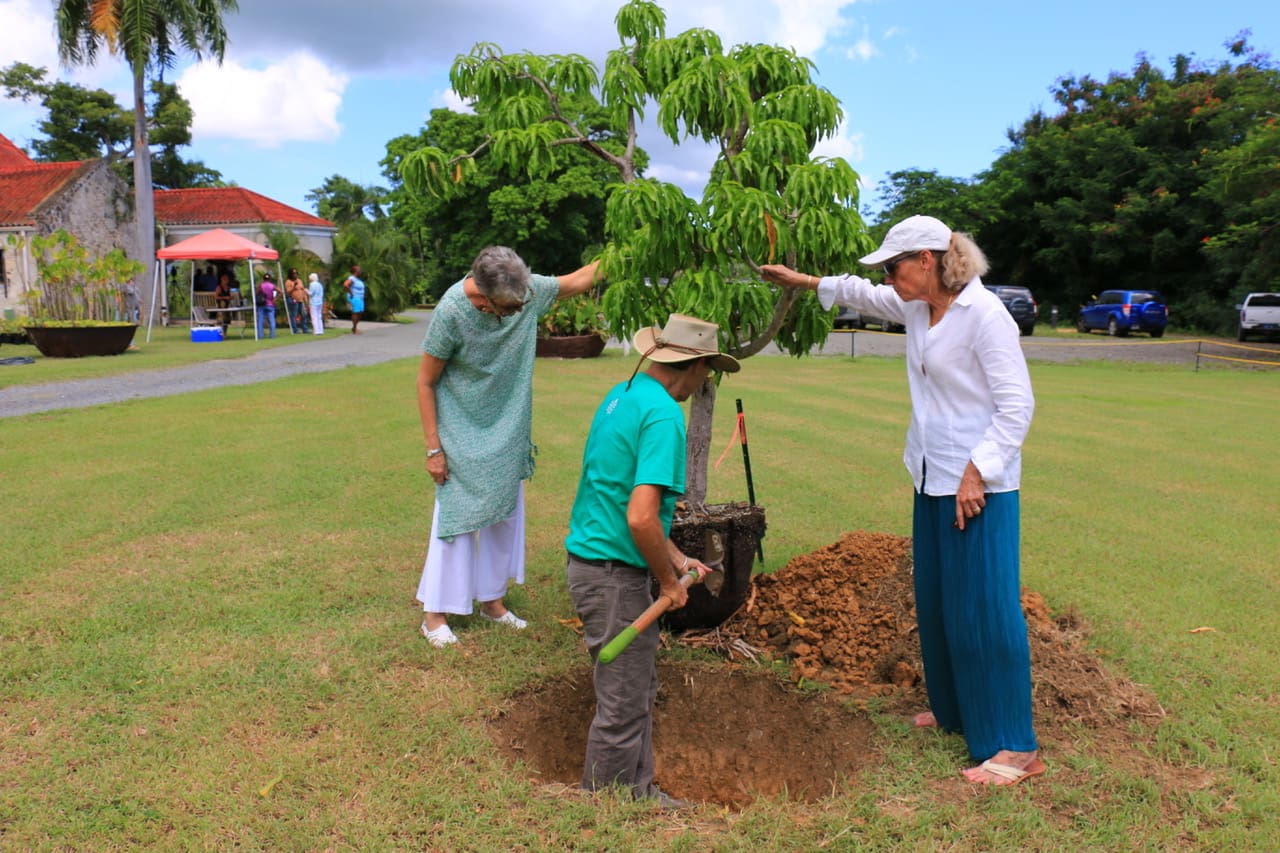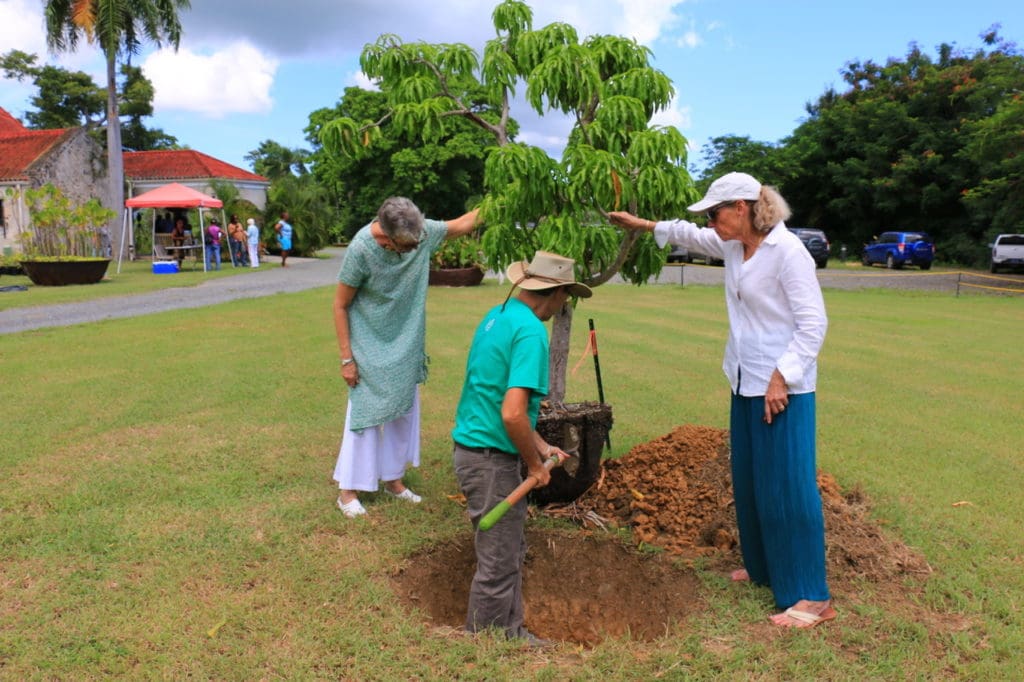 Order forms were available for attendees to fill out or take home. More than fifty varieties of trees will be available. Each person can select five for free. Trees may be ordered online or by downloading the form at https://sgvbg.org/trees4stx/. They will be ready for distribution in early 2020. Among the selections are Ginger Thomas, mangos, coconut palms, hog plums, sea grapes, frangipani, calabash, royal palms, avocados and banana trees.
Pictured are a few of the available trees and plants.