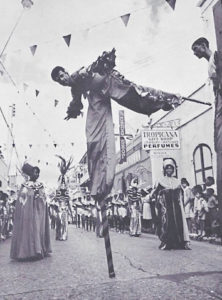 The Committee on Rules and Judiciary on Friday moved ahead with honors for Robert O'Connor Jr., Alvin "Alli" Paul, and Tishelle Knight.
The committee also forwarded to the full Senate the nomination of Dr. Brian Bacot to the Board of Medical Examiners-District of St. Thomas/St. John and Rupert Ross as director of the Bureau of Information Technology.
Ross worked at the Department of Labor from 1993-2018, moving through the ranks from computer operator to program monitor to information technology specialist and ultimately to information technology director. Noting Ross's history, Sen. Myron Jackson said, "You meet all the requirements for the position."
Sens. Novelle Francis, Kenneth Gittens, and Steven Payne had questions about scareware and ransomware that have been attacking government entities on the mainland. Ross said there would never be a "forever" solution; cybersecurity would be an ongoing effort. He said he would develop a cybersecurity strategic plan, adapt a cybersecurity framework based on a national standard and work on a security awareness training program for workers.
Training is important, Ross said, because 80 percent of cyberattacks are the result of an employee clicking on the wrong email.
As for Bacot, he has lived in the Virgin Islands for 11 years, beginning as a staff member of the Schneider Regional Medical Center and starting his private practice in 2008. He went on to establish practices in St. Thomas, St. Croix and St. John.
"I seek to become a member of the V.I. Board of Medical Examiners with the idea that one of the foundations of a successful community is the quality of its health care providers."
Francis thanked Bacot for his "willingness to serve and contribute to the community." Francis said a leading concern for senators was bringing various boards memberships up to full complement. When he asked Bacot what he thought about merging some of the V.I. medical boards, Bacot said he thought it would be a step in the right direction.
"I would like to support activities of the board that assist the community in seeking needed providers in deficient areas," he said.
When senators moved on an act honoring and commending Robert O'Connor Jr., they were acting in favor of a man who once held one of their jobs. Besides being a senator, O'Connor was a member of the Port Authority Board and worked as a community leader. The act calls for the new Port Authority maintenance building to be named in his honor. O'Connor was honored at the 2017 St. John Festival by having the festival village named O'Connorville.
"What he has done for the island of St. John cannot go unnoticed," Sen. Janelle K. Sarauw said. "He was genuinely a good person."
Sarauw also had good words for Alvin "Alli" Paul for his contribution to the culture of the Virgin Islands through the moko jumbie art form. He was her teacher as she learned to be a moko jumbie, the senator said. She said he taught her and others, "When you fall, you get back up."
The resolution moved forward by the committee said Paul presented moko jumbies at the 1963 New York World's Fair and performed on many national televised game shows, such as The Price is Right. It also said he performed at tourism trade expos, the Macy's Thanksgiving Day Parade, the West Indian-American Labor Day Parade in Brooklyn, and at the Super Bowl XIII halftime show at the Orange Bowl Stadium in 1979.
He also served as a senator and director of the Department of Licensing and Consumer Affairs. He died Jan. 11 at the age of 70.
The committee also honored Tishelle Knight, who has sung with the Cool Session Brass band for 19 years. According to the resolution voted on favorably by committee members,  "Her choice to sing with them for this length of time demonstrates commitment to an art form that she loves." The resolution also stated she learned to sing in several foreign languages – German, French, Italian and Spanish.
Attending the committee meeting were Sens. Sarauw, Francis, Gittens, Myron Jackson, Steven Payne, and Alicia Barnes. Committee member Sen. Javan James was absent.