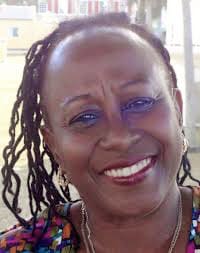 Opal Palmer Adisa, a Jamaican-born award-winning poet, novelist, performance artist and educator, said St. Croix has had a significant cultural influence on her and has inspired her to write a trilogy of books for local children.
Adisa's most recent book for children, "Dance Quadrille and Play Quelbe," "was something I wanted to write after interviewing Bully Petersen of the Kafooners, Stanley of the Ten Sleepless Knights, and Bradley Christian of the St. Croix Heritage Dancers."
Secretary of the V.I. Board of Education, Winona A. Hendricks reviewed "Dance Quadrille and Play Quelbe" and commented that Adisa's book tells an inspiring and insightful story that teaches the joys of family, music, dance, tradition, and culture.
It is endearing and significant to kindergarteners and seniors alike. The book combines it all – the living colors of the madras, quelbe, quadrille, and cultural history, Hendricks noted.
She added, "The illustrations by St. Croix artist and educator Christa-Ann Molloy are outstanding. There is authenticity in the pictures."
Adisa had written two children's books and many poems for children before coming to St. Croix and knew she wanted to write more for children.
"I wrote 'Look! A Moko Jumbie,' after interviewing Willard John, co-founder of Guardians of the Culture Moko Jumbie," she said. "I was impressed with John and how he had developed the art form, and that was the genesis of the book," Adisa said.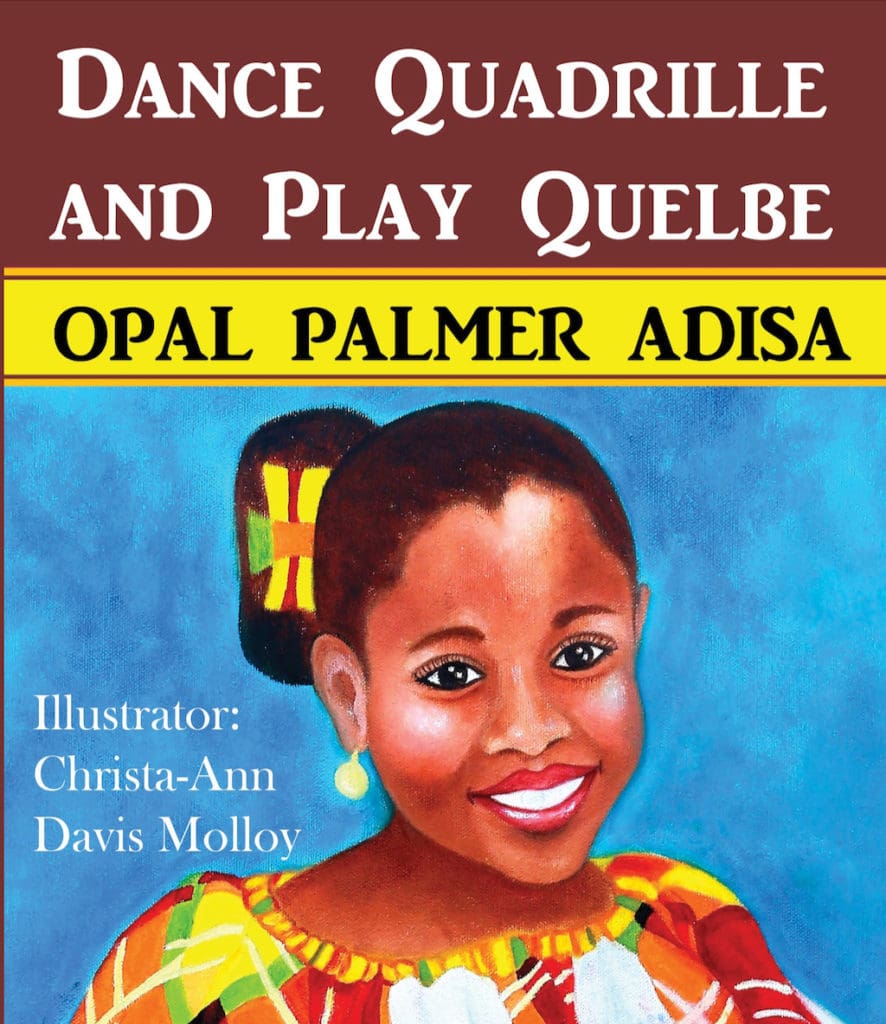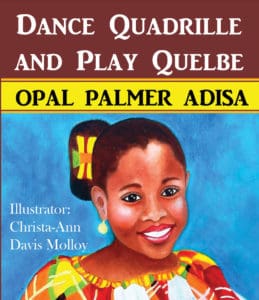 "I was familiar with stilt dancers before, and as a child in Jamaica had seen them. I wanted to share the Moko Jumbie, their costumes and dance with children in St. Croix, as well as visitors and other Caribbean children who might, or might not have, that art form in their culture."
Adisa added, "My Favorite Places in St. Croix," which features many of the historical sites and is told from the point of view of a little girl, is the last book in the trilogy.
Adisa came to St. Croix in 2010 as a visiting professor at the University of the Virgin Islands and also as editor of the "Caribbean Writer."
"I fell in love with St. Croix and its quaint, close-knit community," she said. "I enjoyed my time at UVI and especially editing the 'Caribbean Writer.' I had been living in Oakland, California, for more than 20 years before coming to St. Croix. After my UVI employment, I returned to California, thinking I would resume my life, but I was pulled back to St. Croix. I continued teaching at California College of the Arts in the fall, and I spent the spring on St. Croix researching."
Adisa got involved with the arts, sitting on the board of the Caribbean Museum of the Arts and on the board of the Virgin Islands Council for the Arts.
"I hosted an annual art exhibition and became intimately involved in the community," Adisa added. "St. Croix is a special place to which I know I will return. I am impressed by those cultural bearers who are working to keep the tradition alive, and as a cultural and gender activist, I want to help towards that preservation."
Right now, Adisa lives in Jamaica as the university director of the Institute for Gender and Development Studies, Regional Coordinating Organization at the University of the West Indies.