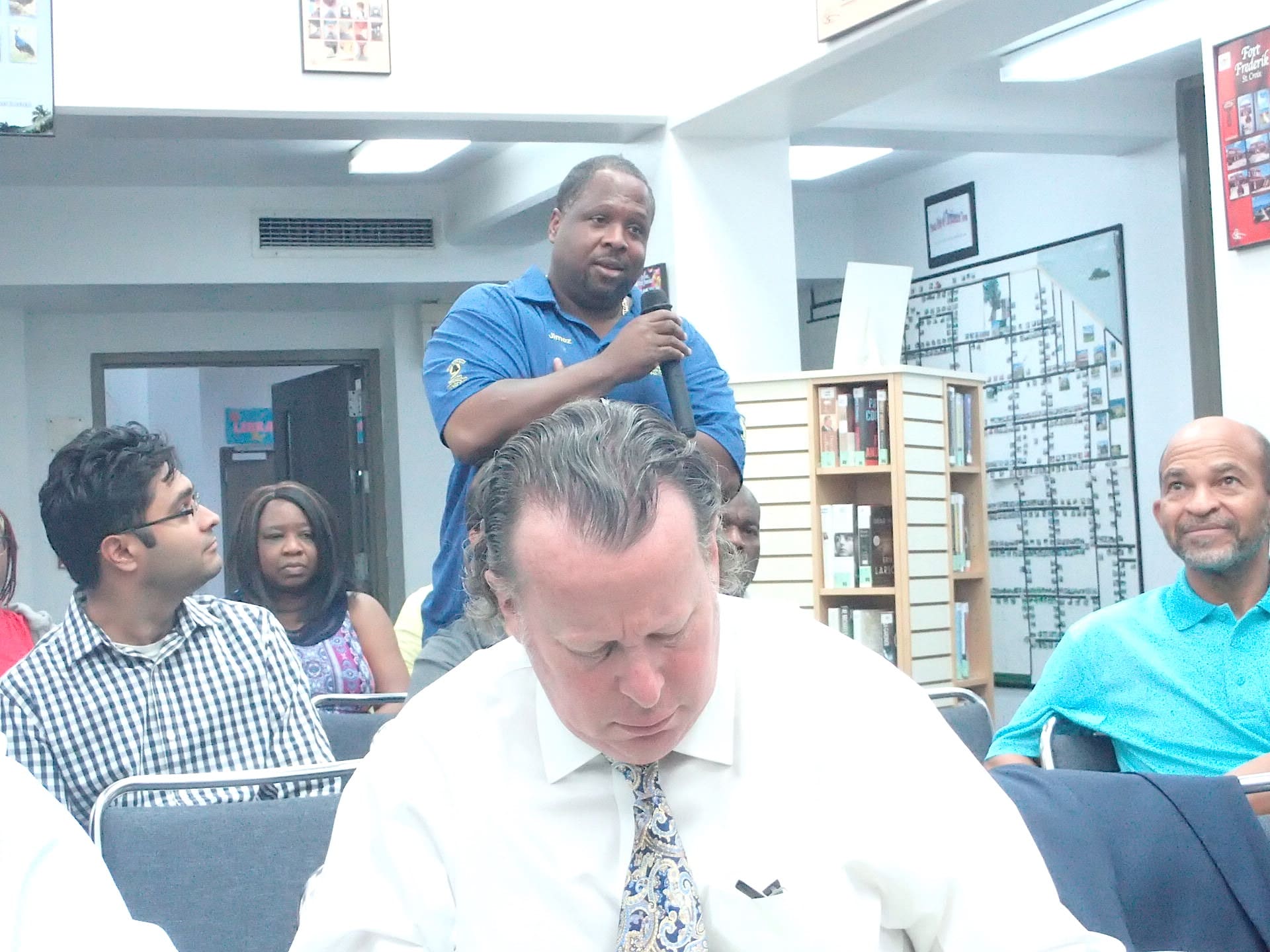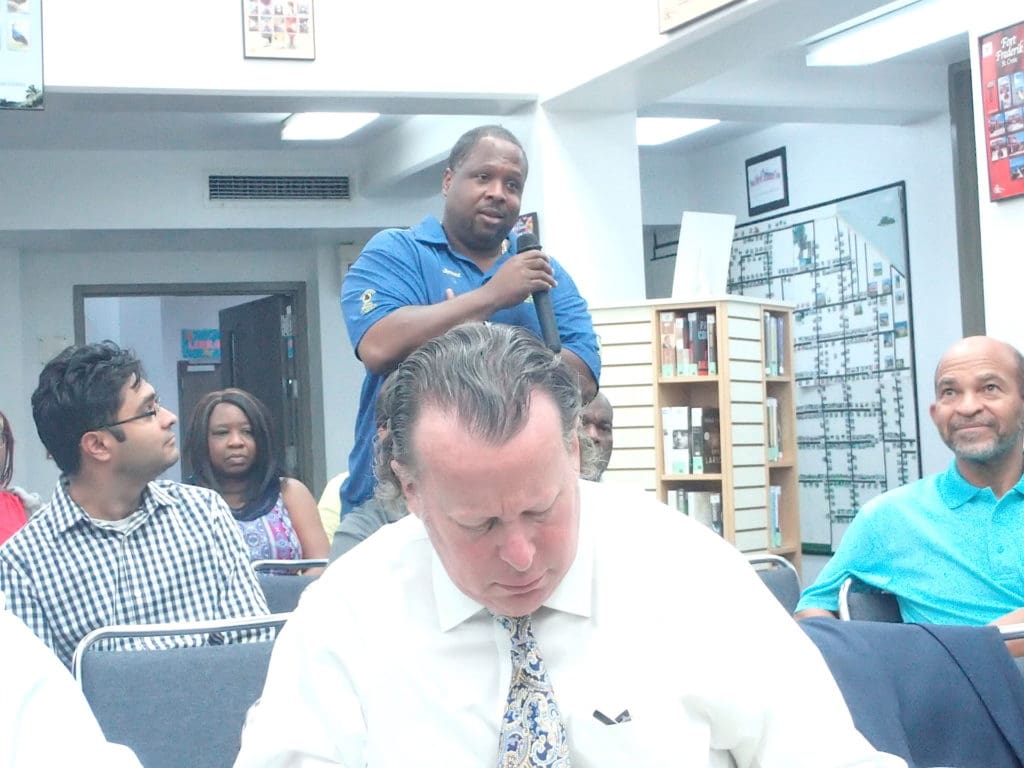 Around 25 people attended a Tuesday town hall meeting hosted by the U.S. Environmental Protection Agency at the Florence Williams Library in Christiansted in order to hear comments about the V.I. taking responsibility for its solid waste landfills.
Approval would allow the territory to manage its landfills, including the ability to expand or create new ones, among other operational flexibilities, according to Jose Font of EPA's Region Two.
"We've got to act fast or there will be a major problem in the streets," Jimez Ashby of A-9 Trucking Enterprises, Inc., said.
Ashby runs heavy equipment at the landfills on St. Croix and St. Thomas. He focused his comments on the loss of significant topsoil at the landfills during the 2017 hurricanes and e other problems with the overcrowded dumpsites. Ashby talked about sewers running in the streets and estimated that the Anguilla Landfill can operate sufficiently for another six months while Bovoni Landfill has two or three years left.
This is the Virgin Islands' third request for determination of adequacy under the Resource Conservation and Recovery Act's municipal solid waste landfill permit program. Two previous applications did not end in approval. In 1993, a permit was not approved due in part to adverse statements during public hearings. Again in 2000, the EPA held public hearings but decided to allow the territory more time to develop a solid waste management program.
The V.I. Waste Management Authority was established in 2004 and has struggled since then to manage the territory's waste. Now the authority is under federal pressure to relocate the St. Croix and St. Thomas landfills within the next two years.
The territory applied again to the EPA in 2008 and submitted additional information in 2017 and 2018. The public comment period is the last step before a decision is made.
Font explained that there are three possible outcomes once the Aug. 2 deadline for public comment has ended: 1) The application can be postponed and current landfills can be renewed, 2) The permit may be approved but without new landfills, and 3) It could be approved along with the construction or expansion of landfills.
According to the EPA, the Virgin Islands permit program is tentatively acceptable. Along with other questions of compliance, the V.I. attorney general has certified that solid waste management laws and regulations are in effect and some corrections are being made to the regulations.
A similar town hall meeting was held on St. Thomas Wednesday night and Thursday night on St. John. The public can continue to make comments until Aug. 2. Then a final determination, along with a summary of reasons for that determination, will be published in the Federal Register.
For more information, contact Judy-Ann Mitchell, acting deputy division director, Land, Chemicals and Redevelopment Division at 212-637-3721 or Mitchell.judy-ann@epa.gov.