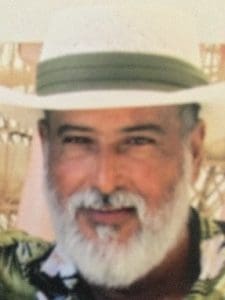 Juanito Saldaña, also known as "Juan Saldaña," died on July 3. He was 61 years old and a native of St. Croix.
He was preceded in death by his mother, Cecilia Ortiz; father, Salustiano Saldaña; brother, Saulo Saldaña; and sister, Alicia Saldaña.
He is survived by his wife, Epifania (Eppie) Gautier Saldaña; children: Danny Saldaña and Erika Saldaña Coronado; brothers: Julio Saldaña, Miguel Saldaña, Carlos Saldaña, Salustiano "Sopy" Saldaña Jr. and Jose Luis Saldaña; sisters: Maria I. Saldaña Soto and Lydia "Tita" Saldaña; grandchildren: Ava Marie Saldaña, Sophia Grace Saldaña, Chassity A. Coronado, Ayden Ty Coronado and Noah A. Coronado; as well as other relatives and friends too numerous to mention.
The viewing will take place at 9 a.m. followed by the service at 10 a.m., Friday July, 26, at Sunny Arce Seventh-day Adventist Church, 501 Sunny Acres, Christiansted. Interment will be at Kingshill Cemetery.