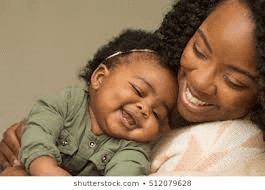 As mental health awareness month comes to an end, Sen. Alicia V. Barnes, in collaboration with senators Novelle E. Francis Jr., Allison DeGazon and Oakland Benta, advises the public of upcoming maternal mental health workshops.
According to the World Health Organization (WHO), 10 percent of pregnant women around the world and 13 percent of post-partum mothers experience a range of mental health issues such as anxiety and depression. The percentage increases among communities of color, with 38 percent suffering from illnesses such as obsessive compulsive and post-traumatic stress disorders.
The four senators have partnered with Shivonne Odom, LCPC, LPC, NCC of Akoma Counseling Concepts to host a series of maternal mental health workshops to be launched in September.
The first workshop, scheduled for Sept. 16 at the VI Cardiac Center, will focus on maternal mental health awareness and will include a voluntary maternal mental health screening. The workshop is open to all mothers, expectant mothers, students and mental health professionals.
"The goal of these activities is to reduce rates of maternal mortality in the U.S. Virgin Islands," Odom said.
The workshops — soon to be announced — will provide continuing education training to both mental and medical health professionals on maternal mental health screenings.
Odom is a licensed professional counselor, a certified school counselor, and a national certified counselor in Washington, D.C., and a licensed clinical professional counselor in Maryland. She is also clinical supervisor approved by the Maryland Board of Professional Counselors and Therapists.
Odom recently launched a continuing education training program for medical health professionals at Howard University, her alma mater, in March 2019. She has held workshops at Bowie State University and is scheduled to present on minority mental health at the Post-Partum Support International Conference in Portland, Oregon, this summer.
"We can't treat what we don't acknowledge. What we don't acknowledge becomes silenced," Odom said.
These workshops are scheduled for September. Stay tuned for further updates.