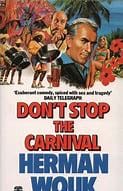 For anyone moving to the Virgin Islands from the mainland, Herman Wouk's book "Don't Stop the Carnival" for decades was a standard going away gift. Wouk, who wrote the influential, light comedy in the mid '60s died last week at 103.
Jimmy Buffett introduced another generation to Wouk's story in the mid '90s when he wrote a musical, produced in Miami, based on "Don't Stop the Carnival" and then released an album of the same title.
The story is, in the early '90s when Buffet was at the pinnacle of his career and fame, Wouk's son told his father Buffett wanted to do something based on the book. Wouk had had his own share of fame with the novels, "The Winds of War" and "War and Remembrance," which found a global audience, both in print and then as television miniseries in the 1980s. He won the Pulitzer Prize in 1952 for "The Caine Mutiny," a drama of authority gone mad. When told of Jimmy Buffet's interest he asked, "Who is this Jimmy Buffett?"
He ended up getting to know "this Jimmy Buffet" well and collaborated with him on the production of the musical.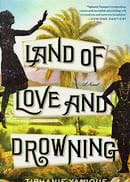 Much of the humor in the book is based on Continentals expectation for life in a Caribbean paradise and what the reality of that lifestyle is. In the musical there is a song called "Kinja Rules." Kinja is the name given to the fictional island country that looks a lot like the Virgin Islands.
Norman Paperman, the protagonist of the book and musical, is talking to a Sen. Pullman (a Big Enchilada) about his lack of water for his hotel. The senator tells Paperman he must get the water from the Chief of Public Works leading to the following exchange:
Pullman – No problem, lots of watah you can buy.
Paperman – Buy water, senator? That's your advice?
Pullman – Chief of Public Works give you a special price.
Paperman – Chief of Public Works. Who's he, your brother?
Pullman – Ha ha, not bad she's Lorna's mother.
Chorus – SO You gotta play by Kinja rules, Forget about da tings you learned in school, We use a different box of tools, and you gotta play by Kinja rules.
As is always the wont of Virgin Islanders, native born and transplanted Continentals, there is disagreement whether the book is based more on the island of St. Croix or the island of St. Thomas. Wouk lived on St. Thomas from 1959 to 1964. This writer believes that all four territory islands share in the inspiration for the book. The hotel that most resembles Paperman's is the one on Protestant Cay in Christiansted harbor on St. Croix. The carnival scene reminds one of St. John and the more frantic pace related to tourists feels like St. Thomas. Some residents and readers point to a Water Island hotel that was gone before this writer's years in the Virgin Islands as the inspiration for the novel. Either Water Island or Protestant Cay could be used to illustrate the trouble Paperman has getting someone to run the ferry between a main island and his hotel island.
However, not everyone received positive vibes from Wouk's work on the Virgin Islands and what it has spawned.
Tiphanie Yanique, a St. Thomas native and author of "How to Escape from a Leper Colony" and "Land of Love and Drowning," is one of those.
She told "New Yorker" writer Carolyn Kormann in 2017 that her novel "Land of Love and Drowning" was written partly as an answer to Wouk. She told Kormann that "Don't Stop the Carnival" was not a fun read.
"Virgin Islanders don't really give the book much thought," Yanique said in the interview. "We don't think it's a good representation of who we are. And yet this was the book being marketed as a credible anthropological text. … The Virgin Islanders in the book are buffoons. … I wanted to write something that people would say, 'If you're going to read the Herman Wouk, you have to also read the Yanique.'"
Kormann commented, "For a writer from the Virgin Islands, there was, apparently, no escaping the shadow cast by Wouk's beach umbrella."
In another 2017 interview, Yanique told Megan Labrise of Kirkus that "Don't Stop the Carnival" "is about a guy who opens up a hotel on the island, an outsider catering to outsiders. The locals or natives are not given full representation," she says. "Part of my hope was to respond to that in some way. Much of my novel is set in the same time period as his novel, but the people he writes about are sort of outside my novel."
Yanique has won the Boston Review Prize in Fiction, a Pushcart Prize, a Fulbright in Creative Writing and an Academy of American Poet's Prize. Besides her two novels she has published a poetry collection, "Wife."
Although Yanique is correct that Wouk had a peculiar perspective on life in the Virgin Islands, it can't be said he did not have a feel for island life. In his memoir "Sailor and Fiddler: Reflections of a 100-Year-Old Author," he wrote about his time in the islands:
"Time in the tropics just slides by. Elsewhere leaves fall, sweaters come out or fold away, foods and drinks vary with the seasons, and it can snow. On Star Pines, none of that went. One needed a calendar if time mattered. For our boys it was always summertime."
The introduction to Buffett's musical hits on the art of "Don't Stop the Carnival." It is almost historical fact, but it is not. It might even address some of the concerns Yanique raises.
"We've been English, French and Dutch,
Never seemed to matter much,
Now we're officially Amerigo.
Our ancestors came in the slave ships,
To work for the privileged few,
Who wore Paris fashions,
and lived in pink mansions
While we huddled in shacks of bamboo.
Den da sugar beet bring us our freedom,
With the help of our God we got through.
Insurrection, beheadin's, funerals and weddin's,
Hurricanes and a World War or Two.
In Wouk's story, Kinja was acquired by the United States acquired peaceably in 1940 as part of the shuffling of old destroyers and Caribbean real estate that went on between Roosevelt and Churchill. The details of the transaction were and are vague to the inhabitants. The West Indian is not exactly hostile to change, but he's not much inclined to believe in it.
Actually the Virgin Islands were acquired by the United States during World War One, but "One" does not rhyme with "through" like "two."