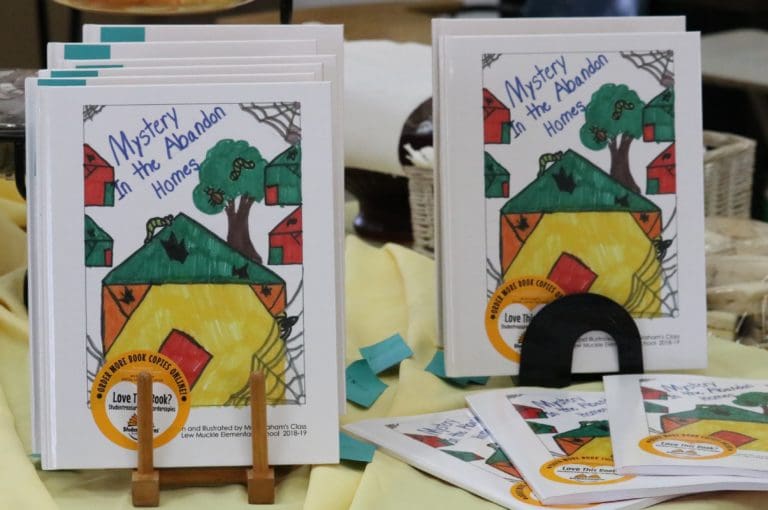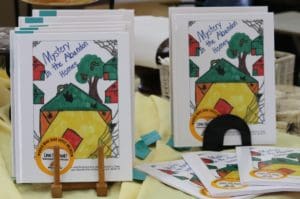 Lew Muckle Elementary School's Gifted and Talented Class held a book party in honor of its published book titled "Mystery in the Abandon Homes" on Wednesday, May 22.
The book party began at 9 a.m. when students saw the hard copy version of their book for the first time. They were very excited and could be heard uttering phrases such as "I really like it" and "It looks so good!"
Gifted and Talented teacher Verne Graham greeted guests. "I am so excited to see our parents, our teachers, our administrators and, of course, our lovely student-authors. Let's give them a big round of applause. Today, our gifted and talented students have become published authors."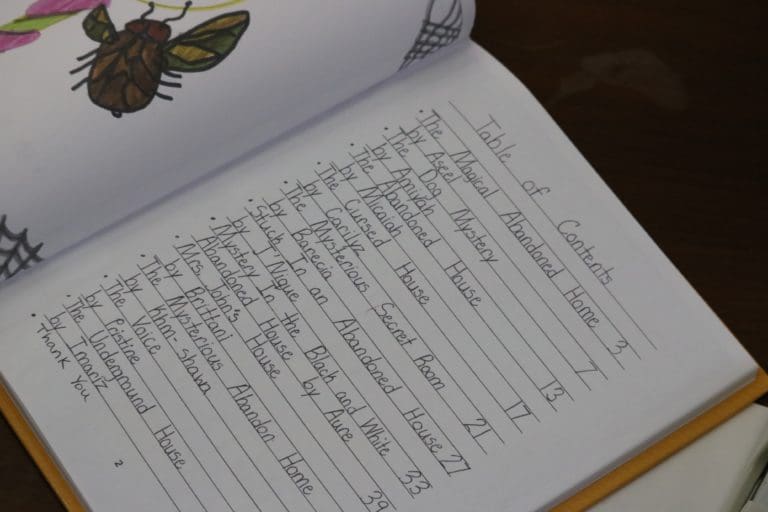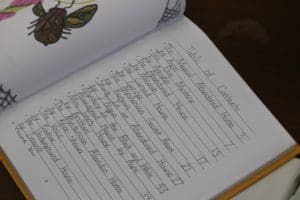 The Gifted and Talented students published their book through a national student-publishing program, Studenttreasures Publishing. As part of the publishing process, students planned, wrote and illustrated their own books using a free publishing kit. The Studenttreasures publishing program provides teachers an easy way to incorporate any lesson plan from math and science to history, art and more into a fun and memorable activity. Publishing a book in the classroom engages students through hands-on learning and inspires a love of reading, writing and drawing.
The students worked relentlessly on their book for about a month. The idea for the book first started with all the students submitting a title anonymously and then selecting their favorite from the group. The selected title was submitted by Barecia Brookes.
Students had a variety of ideas for the title/topic from animals to mocko jumbies; but they chose a topic that they thought would be easy for everyone to write about and enjoy.
Graham elaborated on the journey. "I can tell you that once they got writing, I don't want to say I felt sorry for them, but they just had to read and reread the text. I know after a while they got tired of reading each other's stories."
Following Graham's brief remarks, each student then had the opportunity to read his or her story out loud.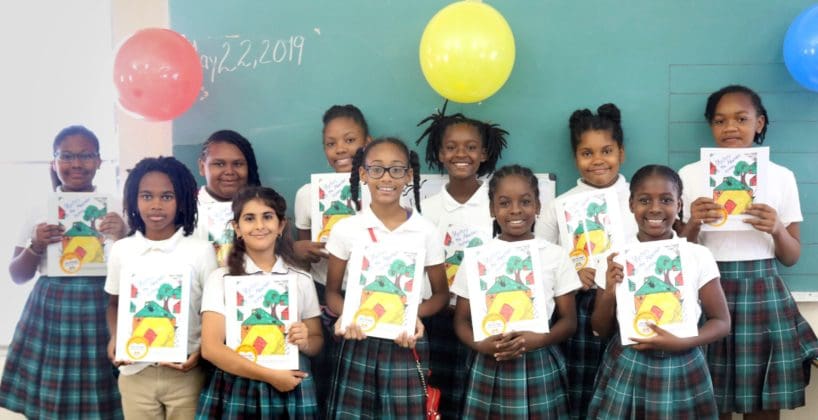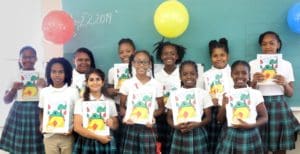 One creative detail of the book that makes it more special is that instead of a formal font being used, the book was published with each student's handwriting. Students will be able to look back when they're older and see how much their handwriting changed and see how they wrote at this point in their lives.
This is the first time Graham's Gifted and Talented class created its own published book.
One student, Imariz Taylor, said, "It feels really good to have a published book; I would like to do it again." Fellow classmates Aure' Baptiste and Carilyz Marmolejos agreed.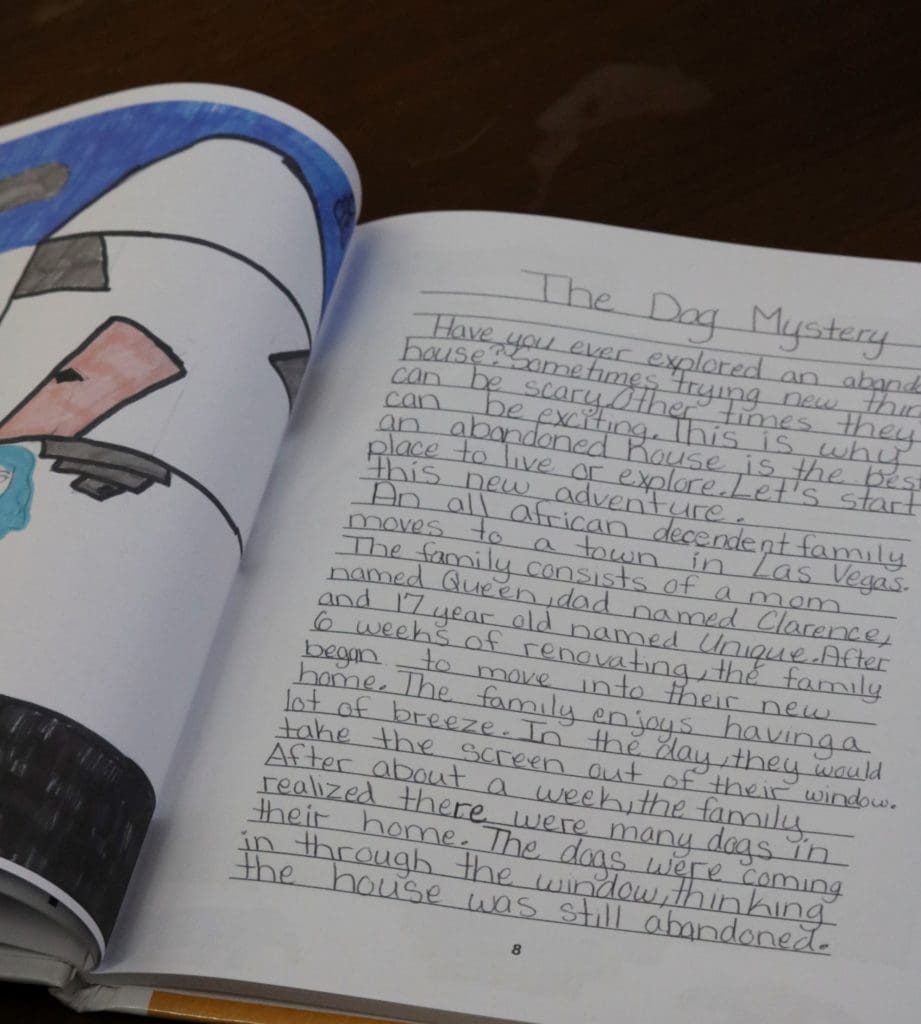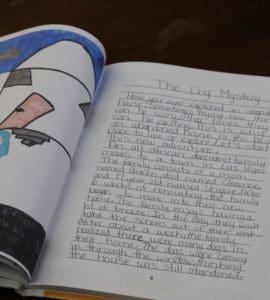 When Graham was asked how it feels to have a class publish a book, she said, "it's exciting. It was a project that took a little while. But being that it's a gifted and talented class I had to make sure that I stretch their abilities. They knew it was going to be a long road, but once they got started on that road with the writing journey, they were happy and got excited for each other as they read each other stories. Even with the illustrations, they liked the aspect of drawing their stories."
To obtain a copy of the book, please contact Verne Graham at verne.graham@vide.vi or call the Lew Muckle Elementary School at 778-5286.
Lew Muckle Elementary School Gifted and Talented Class
4th Graders
Aure' Baptiste
Barecia Brooks
Aseel Dawod
Micaiah Jones
Brittani Matthew
Pristine Tutein
5th Graders
Amiyah Henderson
J'Nique Jacob
Carilyz Marmolejos
Khm-shawa Samuel
Imariz Taylor