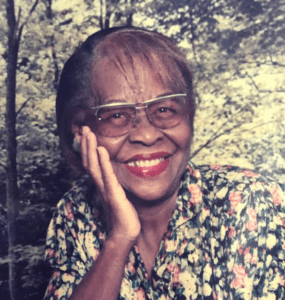 Beryl R. Tomlinson-Santos of Christiansted, St. Croix, U.S. Virgin Islands, died on Friday, March 29. She was 98 years old.
She is survived by her daughter, Rosemary M. Walcott; son, Steven C. Mayers; grandchildren: Danielle M. Walcott, Michael A. Walcott, Stephanie M. Rice and Tamara M. Williams; great-grandchildren: Dominique M. James, Dominic M. James, Noah L. Walcott, Latrell C. Rice, Lailah C. Rice and Maya B. Williams; son-in-law, Lawrence A. Walcott; and sisters: Rita T. Stamers, Gweneth T. Bryan, Irma Tomlinson and Violet Saldana.
She is also survived by brother-in- law, Ronald Stamers; nieces, including Rev. Angela T. Roberts and Ruth J. Barton, and other nieces and nephews too numerous to mention; cousin, Rosemary Williams; special friends: Frances George, Joycelyn Edney, Vedora C. Mayers and Dina Mann; as well as other relatives and special friends too numerous to mention.
Memorial services will be held at 9:45 a.m., Thursday, April 11, at St. Ann's Chapel in Barren Spot.
Cremation services are entrusted to Schuster's Crematorium LLC.