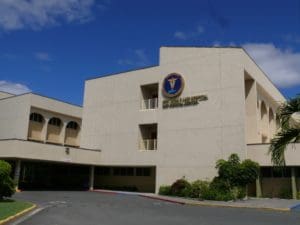 Dear Source:
The Governor Juan F. Luis Hospital (JFL) remains committed to providing quality health care to the residents of St. Croix. Despite the many challenges, JFL has continued providing a majority of its services, to include: Intensive Care, Labor and Delivery, Post-Partum, Nursery, Neonatal Intensive Care, Pediatrics, Medical Surgical Services, Endoscopy, Radiology, Acute Hemodialysis (inpatient), Out-patient Dialysis, Laboratory, Radiology, Acute Behavioral Health and Emergency Department Services. JFL expects to resume the Interventional Cardiac Services in the near future.
JFL is also committed to rebuilding and regrowth. Innovation in healthcare is at the forefront of our healthcare vision. Integration of new technologies into the work flow processes, developing strategic partnerships and utilizing state of the art equipment to comply with modern industry trends and standards are our primary goals. This will be done in phases.
The first component of this process is the completion of the temporary hardened modular units in which we anticipate finalizing by the end of summer 2019. This new temporary hardened structure will provide the same lines of healthcare services currently provided at JFL. While JFL is eager to finalize the modular units, we have experienced delays not related to JFL, inclusive of availability of construction resources and shipping delays. JFL understands the concerns and expectations of the community and assures the residents that we are making every effort to expedite the completion of this process.
As a result of the various construction projects, JFL advises the public that parking will be affected and traffic flow may be disrupted. We ask the public to be patient during this time of transformation at JFL, and be mindful of pedestrians as they traverse the designated parking spaces.
As it pertains to staffing, JFL continues to aggressively recruit highly qualified healthcare professionals and administrative personnel, to support medical needs of the community and the projected growth of our healthcare system. As such, JFL will be holding a job fair on Friday, January 25, 2019, from 10 a.m. to 6 p.m. in the VI Cardiac Center (VICC). During the job fair, a representative from each department of JFL will be present, and on-the-spot interviews will be conducted.
Our dedicated team is committed to your well-being, providing quality patient care focused on optimal health care outcomes.
Gov. Juan F. Luis Hospital & Medical Center, St. Croix